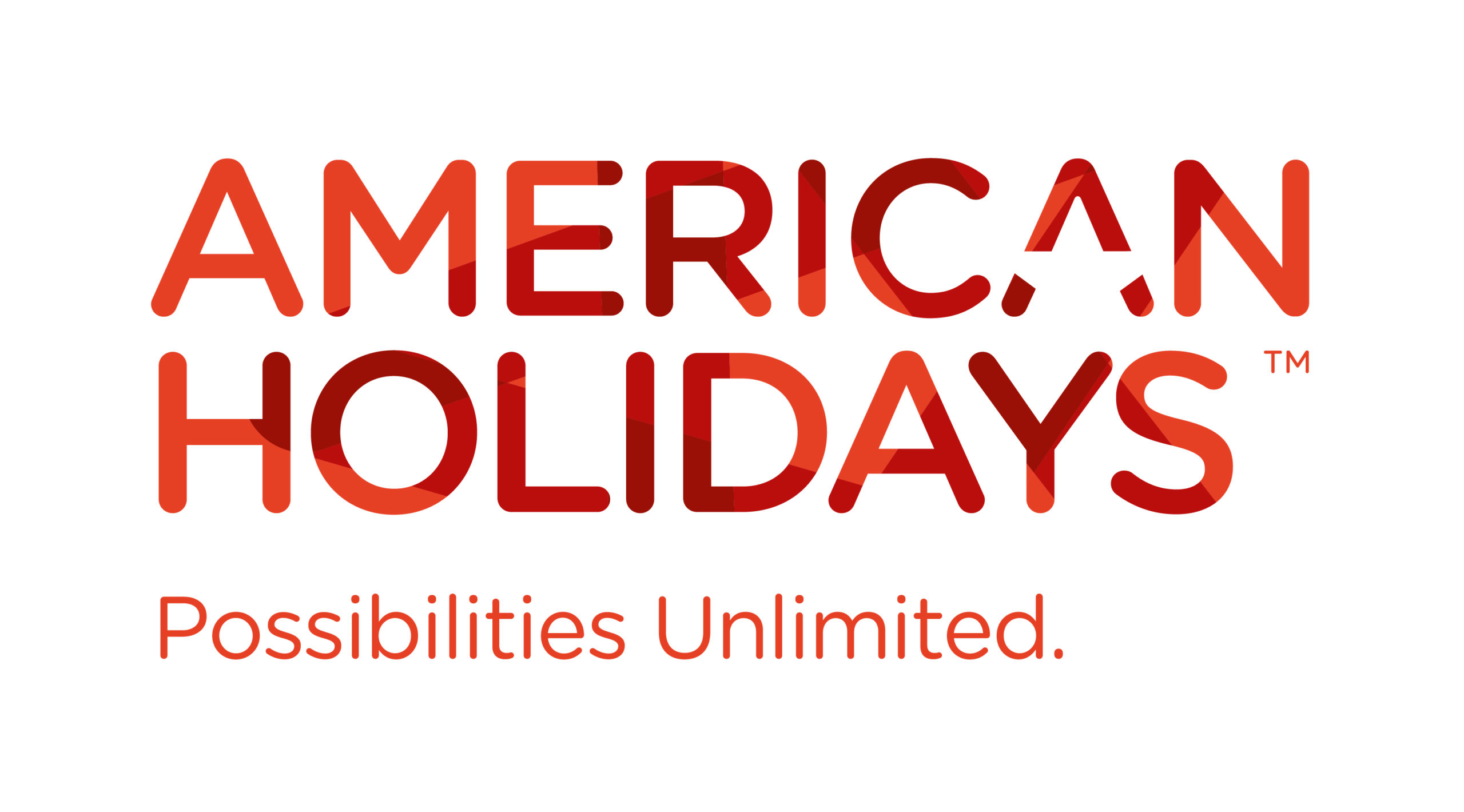 American Holidays launches 'Book with Confidence' and 'Travel with Confidence', two new initiatives to reassure holidaymakers when booking their next getaway. American Holidays believe that both initiatives, working side-by-side, will encourage holidaymakers to travel again as borders begin to re-open.
Both 'Book with Confidence' and 'Travel with Confidence' initiatives are launched alongside an expanded offering from American Holidays to the West Coast, Deep South, Canada, Road Trips and Mexico itineraries.
Book with Confidence
Following extensive customer research, American Holidays found that customers want added flexibility and peace of mind when booking a getaway. With this in mind, the following initiatives have now been introduced for every new American Holidays booking until 30th September 2020:
Deposits reduced to €100/ £100 pp for holidays with scheduled flights.
3 Free changes – no administration fees up to, and including, three changes.
Free cancellation up to 10 weeks before departure
American Holidays has also significantly increased its product offering in several popular destinations. Holidaymakers can look forward to browsing a great selection of bespoke holiday ideas to California, the Pacific Northwest, The Deep South, Texas, National Parks and the great Canadian outdoors.
Travel with Confidence
At the heart of 'Travel with Confidence' are five pillars which will provide reassurance for agents and their customers.
Experts
CAR, ABTA and ATOL bonded and with experience in tailor making bespoke holiday itineraries for 35 years, offering 24/7 concierge service for ultimate peace of mind.
Destination Knowledge
American Holidays recognise the importance of staff destination knowledge. This is paramount so that customers can feel reassured and that all questions can be answered and resolved.
Trusted Partners
American Holidays are committed to working with partners that have customer safety and wellbeing at the heart of what they do.
Health and Safety
Encouraging high standards through the trusted partners with robust health and safety audits in place. Giving our clients the reassurance of what to expect from airport check-in, in transit, to arrival at their chosen destination.
Privacy Options
American Holidays offer an extensive range of private homes and suites with access to resort facilities as well as in-room dining to allow for a more secluded holiday experience away from the crowds. In addition, American Holidays feature private transfers for a higher level of comfort and space.
Bladhana Richardson, Head of Marketing for American Holidays commented on the launch of both initiatives: "Both of our confidence initiatives are about reassurance. We want our customers to feel comfortable as they ease back into planning and booking holidays. At this critical time, it's important to give customers maximum flexibility, reduced financial commitment and booking with a tour operator that offers an extra level of reassurance and trust. Hence the reiteration of our 24/7 in the ground Concierge, robust health and safety audits in resort and privacy options. We know this is what our customers and agents have come to expect from American Holidays. We are grateful to all our customers and trade partners and thank them for their ongoing support at this challenging time."
"Our portfolio is well suited to the current climate, with many people looking to the vastness and diversity of the USA and Canada, with its amazing wilderness and the beautiful landscapes of the iconic National and State Parks. With a focus on wilderness and wellness there are some amazing remote and resort hotels to choose from. Although famous for its iconic cities, the USA and Canada have some well-hidden gems off the beaten track where you can get up close and personal with nature. Whether it's bear watching in British Columbia, whale watching in California or New England, diving and kayaking in Florida, enjoying all that is Americana on Route 66 or simply soaking up some of North America's scenic highways."
"We are also expanding our product portfolio in the Caribbean which will give our customers a broader range of destinations and properties and is obviously very appealing for the wedding, honeymoon, and special occasion market. American Holidays is known for luxury and personal service, attracting a high percentage of repeat business and believe there will be a great deal of pent-up demand for this type of holiday in 2021".
For more information on 'Book with Confidence' and 'Travel with Confidence' please visit www.americanholidays.com
-Ends-
For more information on American Holidays please contact Niamh Waters – niamh@travelmedia.ie