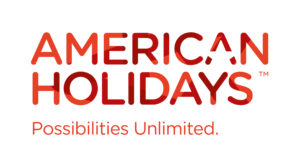 Press release date: July 2nd 2019
From the Stars and Stripes parade in Washington to the Macy's fireworks in New York – there are so many exciting celebrations honouring America's day of Independence.
And with the 4th of July festivities in full swing, American Holidays are offering another reason to celebrate with their latest exclusive offer – get €100 off a twin or multi-centre holiday booked between July 4th-6th.
Avail of this offer by dropping into American Holidays brand new store located in 16 Exchequer Street or simply call on 01-6733804.
Here are just some of the twin and multi-centre holidays you can save on below:
New Orleans, Los Angeles, Las Vegas and New York from €1,439 per person
Flights from Dublin to New Orleans and return from New York
Stay 3 nights in the Le Pavillon Hotel Deluxe, New Orleans
Stay 2 nights in the Dunes Inn Sunset, Los Angeles
Stay 4 nights in the Excalibur Hotel & Casino, Las Vegas
Stay 4 nights in the Hotel Metro, New York
Based on 2 adults sharing, travelling January 2020
Ref: 51961387
Nashville, Memphis, and New Orleans from €1,348 per person
Flights from Dublin to Nashville, return from New Orleans
3 nights in the 3* Millennium Maxwell House Nashville
2 nights in the 3* Crowne Plaza Downtown Memphis
1 night in the 3* Best Western Hotel, Vicksburg
4 nights in the 3* Hotel Indigo Garden District New Orleans
3 days compact car hire
Based on 2 adults sharing, travelling February 2020
Ref: 51934652
New York and Bahamas Cruise from €1,350 per person
All flights including 1 checked bag round-trip per person
3 nights in the Fitzpatrick Manhattan Hotel, New York
7 night Cruise onboard Anthem of The Seas
Based on 2 adults sharing, travelling March 2020
Cruise based on Interior Stateroom – Upgrade to Balcony Stateroom from €150 per person
Ref: 51915907
Call American Holidays on 01 673 3804 to avail of these offers or you can also drop in to our brand-new office located in 16 Exchequer Street, Dublin 2, where our expert staff will be on hand to help you create your dream holiday.
For more information visit www.americanholidays.com.
Please note hotels are correct at the time of escorted tour planning and may be subject to change prior to tour departure date due to availability.
TravelMedia.ie
Niamh Waters
086 0492394
niamh@travelmedia.ie
Michael Collins
086 8583585
michael@travelmedia.ie