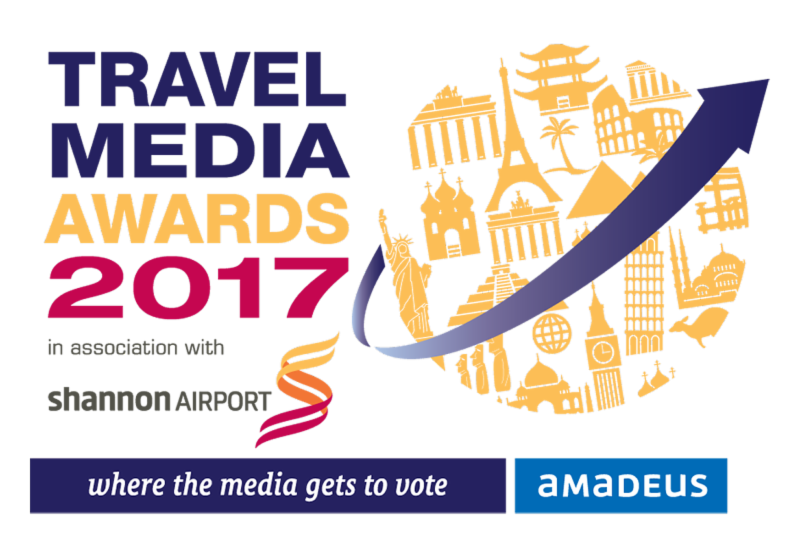 TravelMedia.ie are delighted to announce Shannon Airport as the new headline sponsor of the Travel Media Awards.

Pictured: Isabel Harrison, B2B Manager – Aviation Development and Declan Power, Head of Aviation Development, Shannon Airport.

The Travel Media Awards are the only awards in Ireland that call on the Irish travel media to vote for their favourite travel companies.

Declan Power, Head of Aviation Development at Shannon Airport said, "We are delighted to be a part of an event that we have watched go from strength to strength over the last six years, having being regular attendees since its inauguration. We are excited to work with the TravelMedia.ie team and help to develop the awards over the next five years."

TravelMedia.ie would like to thank the award's previous headline sponsor Blue Insurance who have shown the Travel Media Awards great support over the past five years, helping it evolve into the success that it is today.

Michael Collins, of TravelMedia.ie added: "We are delighted to be partnering with Shannon Airport at this exciting time in their development. Like the Travel Media Awards, Shannon Airport has grown from strength to strength in recent years. This year Shannon Airport has added four new routes, including two new services starting this summer to the U.S. by Norwegian Air International."

Launched in 2011 the Travel Media Awards has developed to become one of the highlights of the annual travel industry calendar.

Categories include, Best Online Travel Agent, Best Tour Operator and Best Cruise Company and recent years have also seen the introduction of a Lifetime Achievement Award and the Amadeus Innovator Award.

The Travel Media Awards 2017 takes place on 9th June 2017 in the 5* Shelbourne Hotel, Dublin. Media voting opens approximately four weeks in advance of the 9th June.

To learn more about the Travel Media Awards click here.

Check out all the videos from the Travel Media 2016 awards here and find all the pics from the day here.

TravelMedia.ie


Michael Collins
Ph: +353 8583585
Email: michael@travelmedia.ie


Michelle Ryan
Ph: +353 83 1042620
Email: michelle@travelmedia.ie


Niamh Waters
Ph: +353 86 0492394
Email: niamh@travelmedia.ie

Follow us on Twitter on www.twitter.com/TravelMedia_IE and Facebook on www.facebook.com/TravelMedia.ie

This press release has been sent by TravelMedia.ie.