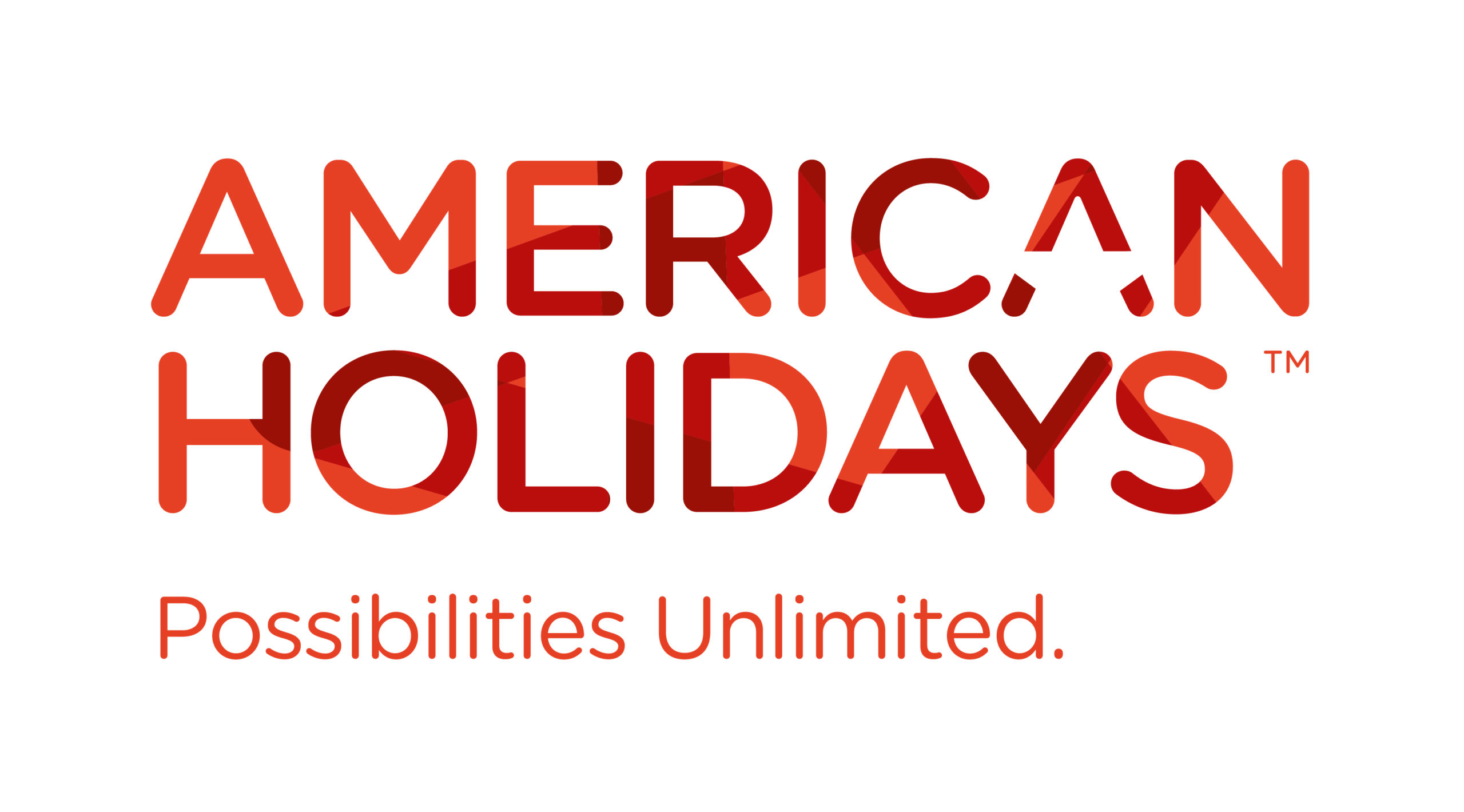 Planning your next visit to the USA? Visit New England which is made up of six states – Massachusetts, Rhode Island, Connecticut, Vermont, New Hampshire, and Maine. These are some of the most stunning destinations in America, particularly when travelling in Autumn. Expect to be charmed by the colourful, lush foliage with prime leaf-peeping conditions. New England is well-known for its spectacular mountains, crystal clear ocean, farmland, lakes, forests and more.
Whether you are heading off on a family road trip, or you are seeking a romantic getaway, New England is the perfect location ideal for any travel lover. Get to know New England's rich culture and enjoy the leisurely trail walks, sunny towns, and magnificent beaches. Unleash your inner adventurer and explore the hidden gems of New England with tailormade holidays and incredible offers from American Holidays.
Book your New England trip with peace of mind with American Holidays' Book and Travel with Confidence promise. All new bookings come with a refund guarantee, up to 3 free amendments, and free cancellation up 45 days before departure, should your holiday be affected by COVID-19. Terms apply.
What to Look Forward to:
Here are some of the things you can expect when visiting New England.
Sandy Neck Beach Park – Massachusetts
Massachusetts is home to absolutely beautiful beaches and one of the best spots to enjoy some beach time is Sandy Neck Beach Park in Cape Cod. This beautiful little gem boasts six miles of shore with plenty of space to lay back and soak up the glorious sun during the day and as evening rolls in gather around a campfire while watching the sunset. Sandy Neck Beach Park is the perfect spot for lovers of the great outdoors as you can embark on camping trips, hike up adventurous trails, go horseback riding through the sand dunes or simply dive into the crystal blue waters to cool off under the summer sun. Spend some quality time with your loved ones in this picture-perfect location and capture the memories of a lifetime.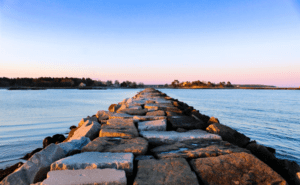 Grafton – Vermont
Grafton is a charming town that has plenty to offer from its vintage church to its gazebo-dotted village green. Learn about the history of this beautiful place and visit the integral parts of the town such as the farms, cafes, sugarhouses and artisanal bakeries which offer the most delicious food and drinks. The landscape in Vermont glows with colour, leaving every visitor amazed, particularly in Autumn. Top your experience off by heading down to the Grafton Village Cheese Company and sample the local range of cheeses, or head down to the hiking rails for an unforgettable adventure.
Earthplace –  Connecticut
For the perfect spot to enjoy the captivating nature and wildlife of this region make sure to visit Earthplace in Connecticut, a scientific research centre where you can find public trails for exercise or contemporary science exhibits. Famous for bird watching, you will live the ultimate experience seeing birds of prey rehabilitated here up close – including owls, bats and hawks.
Castine – Maine
The perfect way to spend your time in Maine is by travelling over to Castine, a must-see famous for its cinematic seaside charms, with picturesque lighthouses and farms. Soak up the sun while sailing the Penobscot Bay, or book a tour of the Castine and Dice Head Lighthouses Kayak to capture the perfect snapshots. The Instagrammable views of Maine on the Penobscot Narrows Observatory Bridge is guaranteed to make you fall in love with New England and turn your holiday into a lifetime experience.
Norman Bird Sanctuary – Rhode Island
Rhode Island is a stunning destination with over 300 acres of habitats, and an absolute treat to visit. This fabulous bird sanctuary provides a tranquil setting for walking, bird watching or simply connecting with nature. Get in your daily steps by walking through the miles of trails through fields, woods, marshes, and ridge lines that offer the most heavenly scenery and natural wildlife at every turn. No matter the season, you can enjoy the beauty of New England at any time of the year.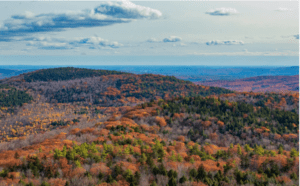 Our travel experts are on hand to help you create your dream holiday. Call American Holidays Dublin on 01 6733800 or Belfast on 028 90 511800 and talk to us about these offers or visit www.americanholidays.com.
ENDS
For more information on American Holidays please contact Raluca Andronic raluca@travelmedia.ie or Michael Collins michael@travelmedia.ie.