Meet the team of travel public relations experts at TravelMedia.ie which consists of Michael Collins, Michelle Ryan, Niamh Waters, Sue Palmer and Leslie Graham.
On a weekly and monthly retainer basis TravelMedia.ie employs a photographer, two travel bloggers, two graphic designers and a programmer.
Michael Collins, Founder and Managing Director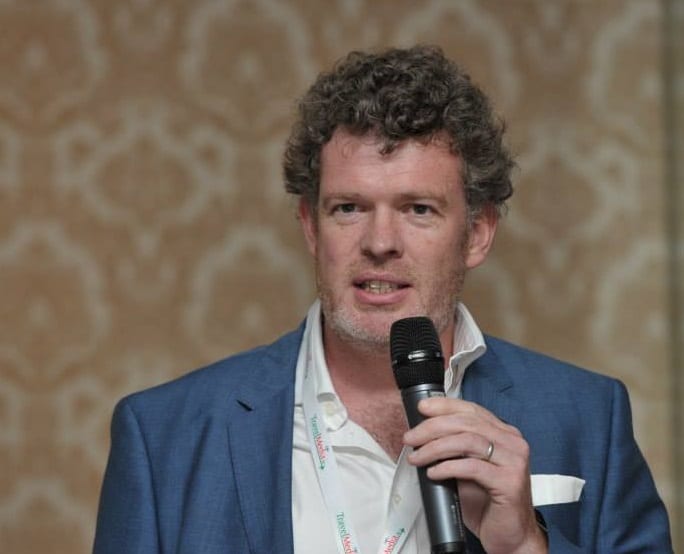 Michael has worked in the travel and media industry for 15 years. During this time he has worked as a travel journalist, editor and publisher, editing and publishing Backpacker and Abroad magazines. He also co-founded Irish Business Traveller with the Sunday Business Post. He has worked in television and radio as a presenter and travel expert.
Michael is well known in the travel industry and is respected for his industry knowledge, contacts and professionalism.
Michael sits on the International Advisory Committee for the French Tourist Board in Paris, advising them of global trends in media, PR and tourism.
He is Business Director Europe for TBEX.
Michael is a leading travel public relations expert and regular speaker at national and international travel and media conferences including Travel Centres, DMX and TBEX. In 2015 Michael was the keynote speaker at TBEX Europe in Costa Brava.
Niamh Waters, Senior Account Executive
Niamh Waters has been with TravelMedia.ie for four years and is a Senior Account Executive.
Before joining TravelMedia.ie she was Head of PR and Marketing at the flagship department store Clerys in the centre of Dublin and prior to that a Communications Executive at Tallaght Hospital.
Niamh has a Diploma in Public Relations and a Higher National Diploma in Journalism and Media from Rathmines College of Further Education.
When it comes to Facebook advertising and social media Niamh has an endless thirst for knowledge.
In 2015 she travelled half way around the world to attend SMMW15 (Social Media Marketing World) in San Diego – the biggest and best social media marketing conference in the world.
Niamh's skillsets include;
Facebook marketing and advanced Facebook advertising
Copywriting
Content marketing
Event management
SEO
Social media management and marketing
Blog writing, SEO and distribution
Ebooks – she's just finished her first client ebook
Michelle Ryan, Senior Account Executive
Michelle Ryan has been with TravelMedia.ie for four years and is a Senior Account Executive.
Before joining TravelMedia.ie Michelle worked as a Communications Officer with PQMS. Prior to that she was a reporter with the radio station 98FM. Michelle has BA in Communications Studies and an MA in Journalism from Dublin City University, the no 1 third level institution for journalist and media studies in Ireland.
Michelle loves hanging out and networking with the travel trade in Ireland. She is on the road on a regular basis visiting travel agencies and operators the length and breadth of Ireland. Michelle organises and runs all or our travel industry road shows.
Outside of work Michelle still travels the world as much as she can and blogs about her experiences.
Michelle is a dog lover and avid sailor, having represented Ireland at secondary school level.
Michelle's skillsets include;
Copywriting
Event management
Media relations
Facebook marketing
Content marketing
Social media management and marketing
Blog writing, SEO and distribution
Sue Palmer
Sue is our in-house SEO pro. Sue is a full time SEO, AdWords and copywriting expert.
Not a blog gets written or published at TravelMedia.ie without Sue first doing the keyword and key phrase research, and checking the blog SEO setup. In fact, before we start blogging for a client Sue will always insist on a full technical SEO and on-page optimisation audit of the client site.
As well as blog SEO Sue has assisted clients with the SEO for new website builds and site re-launches, as well as AdWords management and copywriting.
SEO is integral to everything we do online today.
Sue's skillsets include;
SEO
Keyword research
Adwords
Copywriting
Content marketing
Website new builds and re-launches
Blog management
Leslie Graham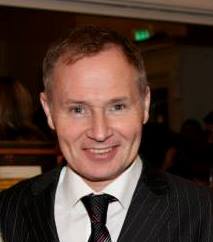 Leslie is a professional television producer, director and cameraman. Before dedicating himself full time to travel, Leslie worked for RTE, BBC News and has had programmes broadcast on Sky, CNBC, TV3, RTE and Setanta.

Video has been the social media buzz word of 2015 with native video taking off on Facebook, Twitter and other social media platforms. YouTube is still the second biggest search engine in the world, after Google, and who owns YouTube? Yes, Google.
Here at TravelMedia.ie we film every event we organise. Nothing better explains or helps a client understand an event or opportunity like video. If a picture tells a thousand words then video is an abridged book.
Video is now an integral part of all our client PR and social media strategies.
Leslie's work can be viewed on our YouTube channel.
Leslie's skillsets include;
Video production, direction and editing.
Video graphics
YouTube SEO
Video distribution
Native video
Social media video distribution
Find out more
Now that you have learned a little more about our team of travel public relations experts, you might want to find out how we can help your business? Contact us today to arrange a meeting to discuss our travel PR services.
Want to find out more? Visit our testimonials page to read what our clients in the travel industry have to say about our services, and why, according to our customers, TravelMedia.ie is the top travel public relations company.