On a weekly and monthly retainer basis TravelMedia.ie employs a photographer, two travel bloggers, two graphic designers and a programmer.
Michael Collins, Founder and Managing Director
Michael has worked in the travel and media for over 20 years. During this time he has worked as a travel journalist, editor and publisher with Backpacker, Abroad and Irish Business Traveller magazines.
He has also worked in television and radio as a presenter and travel expert. He still writes for national print titles as well as presenting a travel podcast and YouTube series.
In 2006 Michael founded TravelMedia.ie (TM), a specialist travel digital PR and content agency. TM work with Irish and international airlines, tourist boards, hotels, travel tech start-ups, publishers, airports and tour operators, assisting them with all things PR, digital marketing, including SEO, SEM, UX, content marketing, PPC, paid social, video production, social media management, blogging and media buying.
Michael is a regular speaker at international travel conferences including ITB, Worldchoice, Travel Centres and TBEX.
Jenn O'Neill, Senior Account Manager
Jenn O'Neill joined TravelMedia.ie in 2023 and is a Senior Account Manager.
Jenn is a skilled public relations professional with a background in lifestyle and fast-moving consumer goods (FMCG). After completing her postgraduate diploma in Public Relations and Event Management at The Fitzwilliam Institute, Jenn worked as a client manager at a global communications agency.
Jenn has extensive experience in developing and implementing successful PR campaigns and a thorough understanding of consumer trends. Jenn has a passion for travel and a keen interest in influencer marketing and social media.
Jenn's skill set includes:
Media Relations
Influencer Marketing
Creative Strategy
Copywriting
Content Marketing
Social Media Management
Raluca Andronic, Digital Account Manager
Raluca Andronic joined TravelMedia.ie in 2021 and is our Digital Account Manager.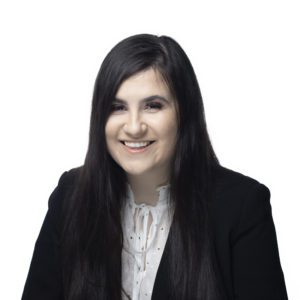 Previous to joining TravelMedia.ie, Raluca completed a Masters in Digital Marketing in Dublin City University, and an undergraduate degree in Multimedia.
Raluca is passionate about social media management and content creation.
Raluca's skill set includes:
Public Relations – Press release writing and media relations
Copywriting
Content marketing
Social media management
Social media marketing
Blog writing and SEO optimisation
Campaign and event management
Susan Craddock, Travel Trade & Events Manager
Susan Craddock is an accomplished professional who joined TravelMedia.ie in June 2023 as a Travel Trade and Event Manager. With nearly 20 years of experience in the events industry, Susan brings a wealth of expertise in organizing and executing a diverse range of events, from destination weddings to MICE events on a global scale.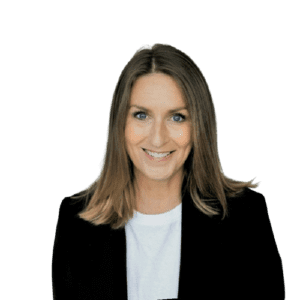 Susan's skill set includes:
Strategic Planning: Susan has a proven track record of developing comprehensive event strategies that align with clients' objectives. She possesses the ability to envision the big picture while paying attention to the smallest details, ensuring that every event is meticulously planned and flawlessly executed.
Relationship Management
Creativity and Innovation
Problem-solving
Client Success
Susan Craddock's passion for events, extensive industry knowledge, and dedication to client satisfaction make her an invaluable asset to the TravelMedia.ie team. With her strengths in strategic planning, relationship management, creativity, problem-solving, attention to detail, and a proven track record of client success, Susan is well-equipped to elevate the travel trade and event management experience for clients and create unforgettable experiences for attendees.
Colm McDonnell, Junior Account Executive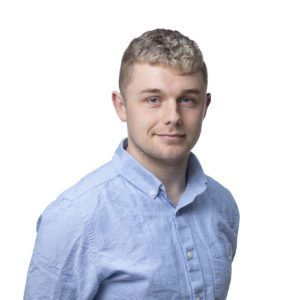 Colm McDonnell has been with TravelMedia.ie since October 2022. He currently works for the company as Junior Account Executive.
Colm has a BA in Communications Studies and an MSc in Emerging Media, both from Dublin City University. A Waterford native, he has been living in Dublin since 2017. Before joining TravelMedia.ie, Colm worked for a year as a blogger for a third-level institution in Dublin City. He also does work with League of Ireland Premier Division Club, Bohemian FC, where he served as lead commentator for the club.
Colm is passionate about writing and experiencing new countries and new cultures.
Colm's skill set includes:
Interview skills
Public relations
Storytelling
Blog writing
Networking
Media relations
Content creation including video and audio
Sue Palmer, SEO Expert
Sue is our in-house SEO pro. Sue is a full time SEO, Google AdWords Qualified and copywriting expert.
Not a blog gets written or published at TravelMedia.ie without Sue first doing the keyword and key phrase research, and checking the blog SEO setup. In fact, before we start blogging for a client Sue will always insist on a full technical SEO and on-page optimisation audit of the client site.
As well as blog SEO Sue has assisted clients with the SEO for new website builds and site re-launches, as well as AdWords management and copywriting.
SEO is integral to everything we do online today.
Sue's skillsets include;
SEO
Keyword research
Adwords
Copywriting
Content marketing
Website new builds and re-launches
Blog management
Leslie Graham, Videographer
Leslie is a professional television producer, director and cameraman. Before dedicating himself full time to travel, Leslie worked for RTE, BBC News and has had programmes broadcast on Sky, CNBC, TV3, RTE and Setanta.
Here at TravelMedia.ie we film every event we organise. Nothing better explains or helps a client understand an event or opportunity like video. If a picture tells a thousand words then video is an abridged book.
Video is now an integral part of all our client PR and social media strategies.
Leslie's work can be viewed on our YouTube channel.
Leslie's skillsets include;
Video production, direction and editing.
Video graphics
YouTube SEO
Video distribution
Native video
Social media video distribution
Find out more
Now that you have learned a little more about our team of travel public relations experts, you might want to find out how we can help your business? Contact us today to arrange a meeting to discuss our travel PR services.
Want to find out more? Visit our testimonials page to read what our clients in the travel industry have to say about our services, and why, according to our customers, TravelMedia.ie is the top travel public relations company.