October was a busy month for the team here at TravelMedia.ie on lots of different front. From press trips, to conferences, to new additions to the team, October had it all. Here's a look at what went on!
ITAA Conference in Huelva
The Irish Travel Agents Association's annual conference took place from the 6th to the 9th of October this year. Michael, Ali, and Annette were there representing Travel Media.ie. It was a valuable weekend of networking with key members of the Irish travel trade as well as learning valuable information and updates regarding the industry. There was also an opportunity to explore Huelva!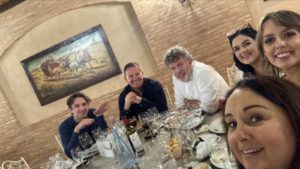 Northern Ireland Travel Awards 2022
On Friday October 14th, both Annette and Raluca were in attendance for the Northern Ireland Travel Awards. The glamourous event took place at the Slieve Donard Hotel in Co. Down. Annette and Raluca were there on behalf of Barbados Tourism and had a splendid evening celebrating those in the travel industry.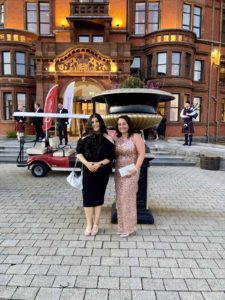 Ciara Leaves and Colm Joins
It was a bittersweet month also as we said goodbye to team member Ciara, who finished up in early October after almost a year with the company. We will miss having Ciara on the team but absolutely wish her all the best in her future endeavours.
After an 18-day stint in Torrevieja, Spain, our newest team member, Colm, began with TravelMedia.ie. Colm joins with a keen passion for travel and exploring new cultures, looking to add to the 13 countries he has visited thus far. We're looking forward to seeing what he will bring to the team now and in the new year!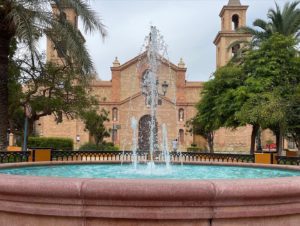 Annette Goes on a Cruise
We don't just travel for work here at TravelMedia.ie. We love to travel for pleasure too. Annette went on annual leave with some travel trade friends on Royal Caribbean's newest delight, Wonder of the Seas. She sailed around the Mediterranean, escaping some of those winter blues, and enjoy the delights offered by both Rome and Naples.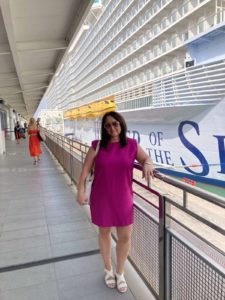 Raluca Attends Barbados Food and Rum Festival
Raluca had the opportunity to jet off to Barbados with two UK media and experience the world-famous Food and Rum Festival 2022. The Barbados Food and Rum Festival is a star-studded, taste-budded four-day destination event showcasing the talents of Barbados' most renowned rum producers, chefs, and culinary personalities. The group was able to experience the vibrant culture, tasty food and cocktails, and buzzing nightlife that Barbados has to offer. With plenty of content to capture, highlights of this event can be found on the BTMI and Raluca's social channels.