Big events, press trips, roadshows, and a very sad departure. February really had it all for the team at TravelMedia.ie. The whole team were kept very busy for the whole month. Have a read of what we got up to below!
Meet the Media 2023
On Monday 13th in the Radisson Blu on Golden Lane, months and months of planning and hard work came to fruition as TravelMedia.ie's biggest annual event, Meet the Media took place. Over 40 suppliers from all over the world and almost 100 journalists from the UK and Ireland descended on Dublin to enjoy a jam-packed day of networking and socialising. On the Sunday beforehand, Michael took some of our visitors on a walking tour of Dublin city. There were a number of talks throughout the day. Our inhouse SEO expert Sue talked all things search engine optimisation and its role in the travel industry today. Rachel Beresford (Irish Daily Star) and Sarah Slattery (The Travel Expert) talked about their experiences as senior travel writers in our Ask the Editors talk. And Clóda Scanlon and Jess Glynn gave their top tips for creating scroll-stopping travel content for social media!
After a tiresome day of networking, everyone was able to blow off some steam and enjoy a wine reception in the Radisson Blu before making the short walk across to Sheahan's pub on Chatham St for a pint of Guinness. Some of our attendees even made time for a quick a cappella sing song.
A big thank you to all who attended Meet the Media 2023, suppliers and media. We look forward to growing the event even more in 2024!
Ali Departs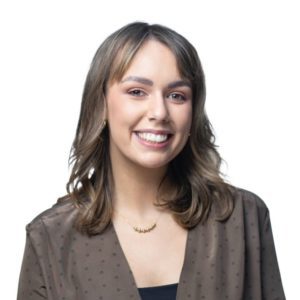 Friday 17th marked a very sad day for TravelMedia.ie. Ali Finnegan, Senior Account Executive, finished up her time with the company after three of years of dedicated service. Joining the company in January 2020 as Junior Account Executive, Ali's hard work saw her establish herself quickly at TravelMedia.ie, eventually rising to the role of Senior Account Executive in January 2022. Now, after countless press releases, blogs, press trips, conferences, and events, Ali moves on to her next adventure that sees her putting Ireland in her rear-view mirror for the time being and beginning a new life with her boyfriend in Amsterdam. We wish Ali absolutely nothing but the best for her life in the Netherlands!
The TTR Spring Roadshow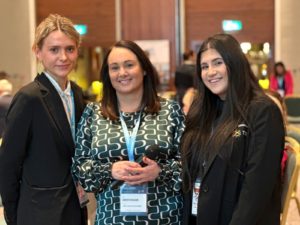 From the 21st to the 23rd, Annette, Michael, Raluca, Paula & Leslie hit the road for the TTR Spring Roadshow. 19 suppliers and over 100 travel agents made for an exciting and worthwhile three days that saw the gang head to Belfast, Dundalk, and Athlone, with it being the first time the TTR Roadshow going to Dundalk and Athlone. In between all the professional discussions there was also time for some local walking tours, a couple of drinks and opportunity for some of our non-Irish attendees to try a local delicacy, the crisp sandwich. Thank you to all who came along. We're already looking forward to the Autumn Roadshow in Limerick, Waterford and Cork!
Gallery Hoteles Press Trip
Before signing off for good, Ali had time for one last press trip, accompanying Colm and four journalists to the wonderful Gallery Hotel in Barcelona City Centre. Ari and co. put on a fantastic itinerary for the group including visiting some of Barcelona's most exclusive boutique clothes shops, a walking tour of the city centre including the gothic quarter and La Barceloneta, one of the oldest and most authentic areas of Barcelona. A trip to Moco Museum to admire some modern art was most enjoyable, particularly the works of Banksy that were on display. We were also treated to a beautiful walk along La Carretera de les Aigües, offering amazing views of the city's landscape. And of course, no trip to Barcelona would be complete without an abundance of delicious food, naturally sourced and made fresh, paired with some of the tastiest wines that Catalunya has to offer.
Galicia Event in Dublin
On Thursday 9th, TravelMedia.ie hosted a special event on behalf of Turismo de Galicia in The Dean Hotel on Harcourt St. A number of suppliers from the Galician region of northwest Spain flew to Dublin to meet with key members of the Irish travel media for an evening of constructive conversation and networking, with some great prizes handed out at the end of the night. A big well done to Paula on organising her first event, a fantastic and very successful evening!