The month of December was an exciting month that included more travel and filming to more celebratory nights and fresh content. Read on to find out everything we got up to this month…
Michael and Leslie in Madrid at UNWTO general assembly
Michael Collins and Leslie Graham attended the biannual UNWTO general assembly from November 30th to December 3rd 2021. The World Tourism Organization (UNWTO) is the United Nations agency responsible for the promotion of responsible, sustainable and universally accessible tourism. As the leading international organization in the field of tourism, UNWTO promotes tourism as a driver of economic growth, inclusive development and environmental sustainability and offers leadership and support to the sector in advancing knowledge and tourism policies worldwide.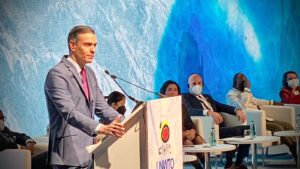 ITTN Travel Awards
Leila McCabe, Raluca Andronic and Ciara Dunne attended the fabulous ITTN Travel Awards night that took place in the Medley, Dublin.
TTR
's Leila McCabe presented the Best Travel Luxury Category award on behalf of
Visit Barbados
. It was great to catch up with everyone while dancing the night away to some live music and enjoying some of Dublin's most fabulous cocktails.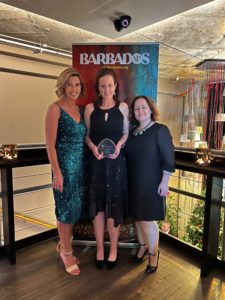 Leila travelled to Barbados on the Virgin Atlantic inaugural flight from Edinburgh
TTR's Leila McCabe travelled to Barbados with UK agents on the Virgin Atlantic inaugural flight from Edinburgh to Bridgetown. The group stayed at the Hilton Hotel for seven days and participated in a variety of activities including rum tasting, an island safari, a luxury Catamaran cruise, and a visit to Harrison's Cave. Barbados truly lives up to its reputation as the Caribbean's Culinary Capital, as the group sampled some of the island's finest, locally-owned restaurants, including Tapas and La Cabane.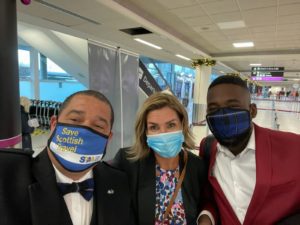 Representing Bradley International Airport at the Visit USA Committee AGM
Raluca Andronic from TravelMedia.ie attended the Visit USA AGM virtually on behalf of Bradley International Airport on 7th December 2021. The AGM provided great insight into some of the latest travel updates and some of the most exciting upcoming events in the industry.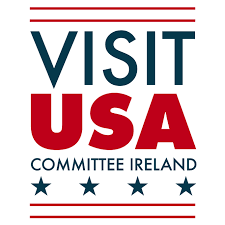 Spanish Minister Interviews
Michael Collins from TravelMedia.ie spoke to the Spanish Secretary of State for Tourism, Fernando Valdés on December 2nd 2021 at the UNWTO 24th General Assembly. The Minister spoke of his promise to Irish tourists that Spain is a safe destination for travel and discussed the efforts they are making to rebuild tourism in the country following the pandemic.
Watch the full interview here.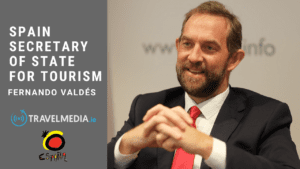 PATA Interviews
TravelMedia.ie spoke to Liz Ortiguera, Chief Executive Officer of Pacific Asia Travel Association (PATA) about the organisation's mission, their advocacy for vaccine equity, the vaccine deployment in the Asia Pacific region, the PATA partnership with UNTWO and The Development of Responsible Travel and Tourism to, from and within Asia/Pacific.
Find out more by watching the full playlist here.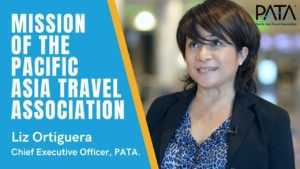 IPW Videos
TravelMedia.ie spoke to a wide range of media from bloggers to journalists about their experiences at IPW Las Vegas 2021. Many members of the media described their experiences as a refreshing return to travel events, with lots of excitement for the future of the industry. Find out more by watching the playlist here.