We're almost finished 2020 and things haven't slowed down here at TravelMedia.ie! November was another busy month of producing interesting content, receiving great coverage for clients, tons of video work and plenty of travel. Read on to find out exactly what we did this month…
Michael Attended the ICCA conference in Malaga.
TravelMedia.ie's Michael Collins kicked off the month of November in Malaga where he attended the 59th ICCA Congress 2020. In true 2020 style, this year's event was held in a hybrid style as attendees joined both virtually and through hubs around the world.  Michael had a great experience at the conference as he attended some interesting talks and gained great insight into the MICE market.
Michael & Leslie Filmed with WiFi Tribe in Gran Canara.
Michael Collins and TravelMedia.ie's resident videographer Leslie Graham took a trip to Gran Canaria where they met with a Chapter of Wifi Tribe, a group of people, living and working remotely in paradise.
Michael and Leslie interviewed many of the members to uncover what made them decide to join Wifi Tribe and find out what they get up to in the Canary Islands. Watch the interviews for yourself on the TravelMedia.ie YouTube Channel.
We Tuned into Escape to Barbados on Channel 4
On the 29th November, the TravelMedia.ie team tuned into Channel 4 to watch Escape to Barbados, a documentary which follows a number of Brits who've escaped lockdown and taken advantage of the 'Barbados Welcome Stamp' to work from home in the beautiful Caribbean.
Check out the full documentary here. Warning: will cause serious wanderlust!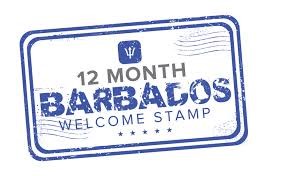 Filming at Seaside Collection, Sandy Beach
In November TravelMedia.ie's Michael Collins met with Lisa Tuckman, Sales & Marketing Manager for Seaside Collection, and she explained the Covid-19 Precautions that are now in place for guests staying at Seaside Sandy Beach Hotel, Gran Canaria, including controlled occupancy levels and mask wearing regulations. Find out more in Lisa's interview on the TravelMedia.ie YouTube Channel.
Bradley International Airport Thanksgiving Competition
2020 was a tough year for everyone so, for Thanksgiving this year Bradley International Airport wanted to give thanks to the wonderful Irish travel agents for their continued support and ran an exciting competition for two agents to win a very special set of Christmas travel decorations.
To enter, agents had to tell BDL what they are most thankful for this year, whether it was a colleague who brings you coffee every morning, or a babysitter who helps you with the most important things.
On the 30th November TTR announce the winners – Avril Mc Grath, Grogan Travel, and Caroline O'Toole, Fahy Travel. Congratulations ladies!
Michael got a Rapid Antigen Test in Maspalomas
While in Maspalomas, TravelMedia.ie's Michael Collins got a 15-minute Rapid COVID-19 Antigen Test. The test was a quick nasal swab and was organised by his hotel, the Seaside Sandy Beach (Seaside Collection). The cost of the test was €10, and the results took just 15-minutes. Individuals with a negative result will be given a certificate to confirm this.
As of the 14th November, all hotels in the Canaries will require negative COVID-19 test certificates from guests at check-in. Tests can be either PCR or Antigen tests and certificates can be paper or digital.
Check out Michael's experience taking a Rapid COVID-19 Antigen Test below…
Michael Spent 3 Days Filming, Flying and Testing
Michael Collins continued his travels in November to Vienna where he took a COVID free flight with Austrian Airlines onto Hamburg. On the COVID free flight all crew and passengers were required to take a Rapid Antigen Test. This test is done via a quick mouth swab and the results take just 15-minutes. The testing in Vienna Airport is done before flying.
Michael's story received great coverage in the Irish media, featuring in print, online and on radio. Watch Michael's video below to learn more about Rapid Antigen Tests and how it can help restart tourism.
Social with Media Webinars
In November, TravelMedia.ie's Ali Finnegan attended Social with Media, a series of exciting webinars with Travel Connections Group. These webinars are an informal meet-up where travel PRs can drop in and hear from some of the top travel journalists to find out current trends in the industry and some ways to help promote clients.
Each webinar focuses on a different theme including U.S. travel or ski holidays and provided us with a great insight of what's happening in the travel industry right now.
The US is high on the news agenda today. How will it all turn out? And how will the result affect travel to and from the USA? We're hosting an event this afternoon that may give us some of the answers. https://t.co/yzLo9QKxhc#Travel #TravelEvents #TravelPR #TravelMedia #USA pic.twitter.com/MuZYdUA3cT

— Howard Salinger (@howard_tcg) November 4, 2020
Barbados Journalist Videos
Earlier this year, TravelMedia.ie organised for a number of Irish media to travel on a press trip to the beautiful Barbados with Visit Barbados. The media had a fantastic trip and thoroughly enjoyed their experience on the island. During their time here, the media filmed a number of videos in which they speak about travel protocols, COVID testing, quarantine, the island's tourist offerings and, of course, the rum shops. Find out all they got up to on the TravelMedia.ie YouTube Channel.
Thank you for reading What We Did This Month – November 2020. See you back here next month as we fill you in on everything we got up to in December!