From creating content, expanding our team and planning new events to a new podcast episode and lots of travel, September has kept us all very busy. Read on to find out everything we got up to this month…
Michael and Leslie attended IPW Las Vegas
After almost two years, it was time for the business travel community to come back together. Michael and Leslie travelled to Las Vegas, USA to the IPW international inbound travel trade show event that reunited the global travel community. With back-to-back meetings, Michael connected with representatives of many US states and destinations during the media marketplace while Leslie captured some spectacular shots of the event live in action.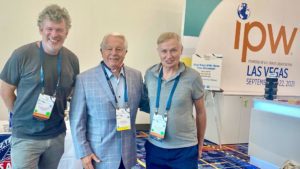 Michael represented Barbados at ANTOR, Meet the Media, London
Michael attended the ANTOR Meet the Media event in London at the end of September, representing Barbados. This year, it was ANTOR's first-ever HYBRID event, with exhibitors and guests joining virtually for those that couldn't make it. With lots of networking and many meetings keeping everyone busy, the event turned out to be a great success.

Michael attended the Business Travel Show in London, ExCel
The Business Travel Show took place in London, ExCel, one of Europe's main exhibitions and conferences for corporate travel buyers. Michael attended the event at the end of September and took the opportunity to reconnect with colleagues and network with thousands of corporate travel specialists from the UK and Europe.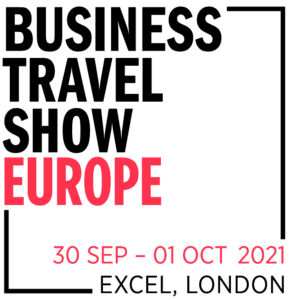 Irish Entrepreneur Launched His New Irish Business from Barbados
Darragh Everard decided earlier this year to take advantage of the Barbados Welcome Stamp visa and moved to the Caribbean Island of Barbados for 12 months, where he's been enjoying the digital nomad life, working remotely and managing the launch of his new Irish business remotely from paradise.
He says, "From a personal perspective, Barbados has a tropical climate all year round, a vibrant sporting and social scene, and very welcoming locals." 
Full press release available here.
Catherine joins the team
TravelMedia.ie was pleased to welcome Catherine Blake to the team in September as a Senior Account Executive. She has years of experience in Communications; PR; Speech Writing and Account Management.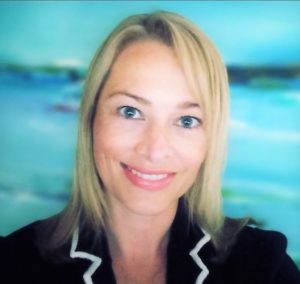 Previous to joining TravelMedia.ie, Catherine worked at the Irish Parliament in addition to working as a voluntary PR consultant for NGO's Varanasi Children's Hospital and Mothers First. She also has previously worked with The Irish Times. Catherine has a keen interest in public relations and copywriting.
Catherine's skill set includes:
Public Relations
Press release writing and media relations
Copywriting
Speech Writing
Social Media Management
Ali on Sustainability press trip with Visit Portugal to Serra da Estrela, in the Center of Portugal region
Visited the Mountain Villages – village network covers a geographical area of approximately 100km, including 14 walking routes and 4 mountain bike trails. Experienced the Co-working project at the Mountain Villages. This project involves the local community, using the natural resources, local craftmanship and wisdom, re-using objects reducing their environmental impact, recycling and repairing end of cycle pieces, while artistically using them as an eco-design promoting a circular economy. Friendly and welcoming locals, delicious local cuisine, including the famous Serra da Estrela Cheese.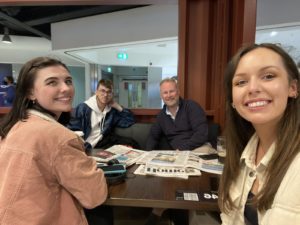 NI Roadshow
This month, we were finally back on the road! TTR's Leila McCabe travelled up to Northern Ireland representing Visit Barbados at the NITN on tour roadshow which took place in Belfast, Portadown and Derry on September 14th – 17th.
The event was a complete success, bringing travel agents from all over Northern Ireland together each evening.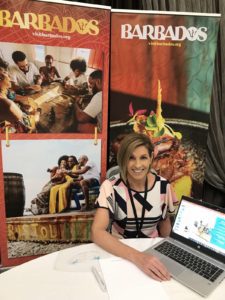 Visit Barbados and Royal Caribbean Cruise & Stay Webinar
This month TTR's Leila McCabe and Visit Barbados teamed up with Royal Caribbean and some of Barbados' Hotel partners Hilton Hotel and Ocean Hotel Group for a Cruise & Stay webinar for the travel trade.
Overall, the webinar was a great success. Attendees learned about the best packages and offers available for customers when they choose a Cruise & Stay with Royal Caribbean in Winter '21/Spring '22. Kyle Gittens from Visit Barbados gave an authentic version of all that Barbados have to offer, and agents learned all the latest updates from the Hilton Hotel and South Beach.
Listen back here: https://www.dropbox.com/s/sj7zegmzr45zr3g/zoom_0_Trim_Trim.mp4?dl=0
Interested in running a training session for your sales team with Visit Barbados? Email Leila McCabe, leila@traveltraderepresentation.com, for more details.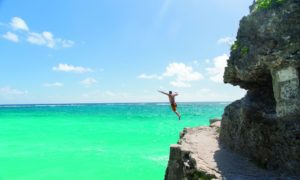 The US announces lift of travel restrictions
American Holidays has welcomed the announcement by President Joe Biden, that the US will lift Covid-19 travel bans on vaccinated air passengers from Ireland and the UK.
"We are seeing an increase in queries from customers looking to get away as soon as the restrictions lift in November – but also for December and of course into 2022," – said Bladhana Richardson of American Holidays in The Independent. Full press release available
here
.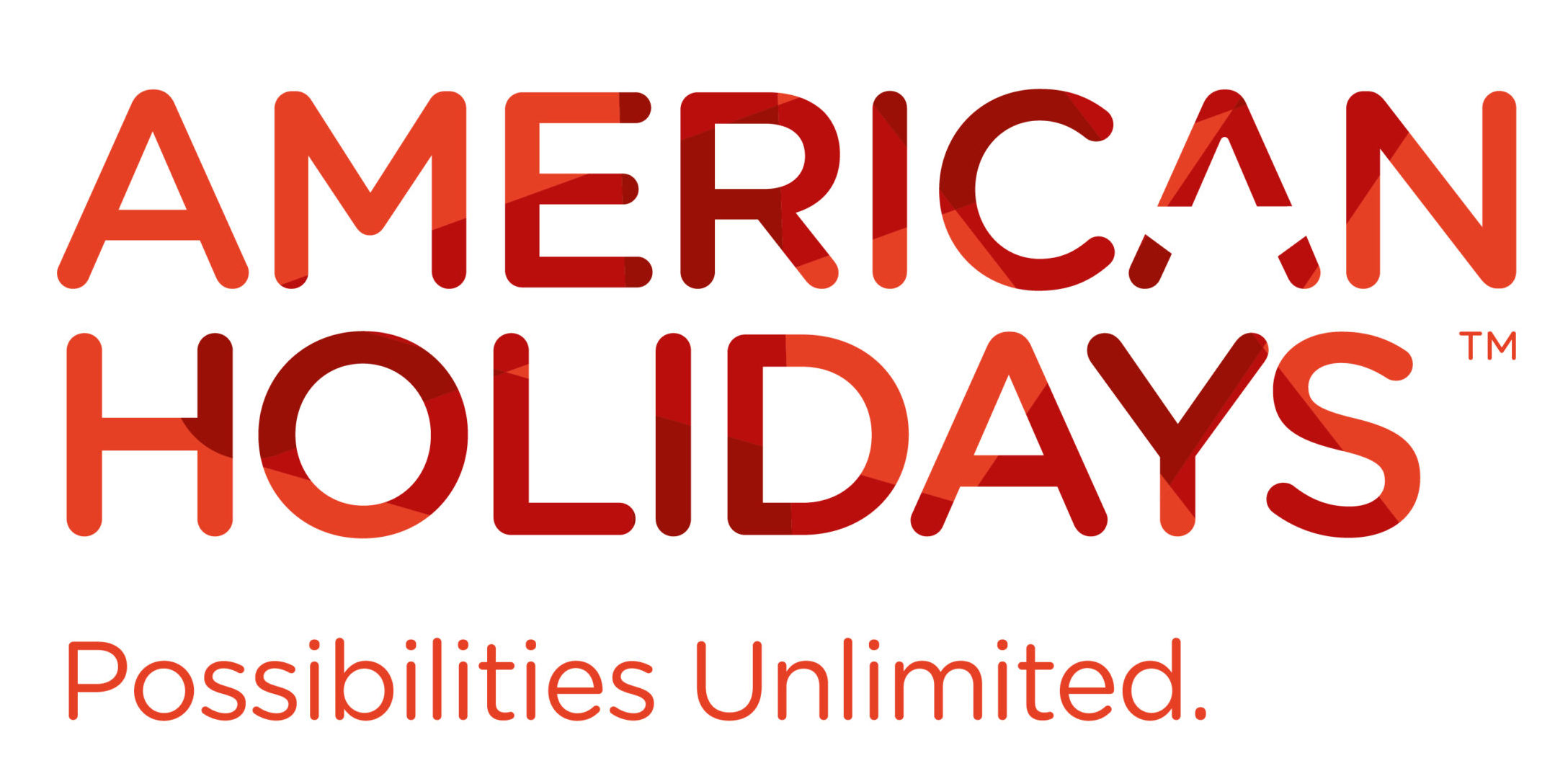 Portugal announces lift of most remaining Covid restrictions from October 2021
On the 23rd of September, Portuguese Prime Minister, Antonio Costa, announced that the country will lift almost all remaining COVID-19 restrictions from the 1st of October. This announcement follows a milestone in Portugal's vaccination rollout, with over 85% of the population now fully vaccinated. Full press release available here.

Portugal hosts the 1st Edition of A World for Travel Conference as the Country Boosts Focus on Sustainability
The first edition of A World for Travel conference is taking place in Évora, Alentejo, from the 16-17th of September 2021. The conference will approach a range of themes inherent to sustainability, such as economic model variations, climate impact, environmental impact, coastal and marine shifts, as well as agricultural and carbon neutral policies. This conference event is a fantastic opportunity for attendees to learn from over 140 high-level speakers from around the world, participating in a stellar lineup of workshops and presentations – www.aworldfortravel.org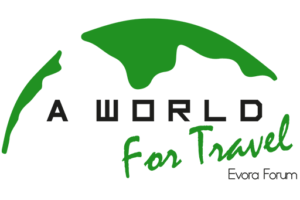 Portugal hosts the 5th UNWTO Global Conference on Wine Tourism
Portugal hosts the 5th UNWTO Global Conference on Wine Tourism, taking place on 9-10th September 2021, in Reguengos de Monsaraz (Alentejo Region), organized by OMT in partnership with Visit Portugal and the city of Reguengos de Monsaraz. Under the theme 'Wine Tourism – a driver for rural development', the Conference will focus on the contribution of wine tourism to social and economic regional integration and its great potential to generate development opportunities in rural destinations. The conference will bring together experts from different countries to exchange experiences, identify best practices and promote wine tourism as a tool for sustainable development. The full program is available at www.winetourismconferenceonline.com.

MICE Conversations Video & Podcast Series
TravelMedia.ie's video and podcast series 'MICE Conversations' released a new episode in September, Michael Collins, M.D. of TravelMedia.ie, chats Ciaran Delaney, founder and CEO of hubli and MeetingsBooker.
On Tuesday 7th September 2021, MeetingsBooker has rebranded as hubli. Find out more on https://www.hubli.com. hubli empowers organisations to give teams space to succeed. Employees can access 185,000 spaces on-demand with in-built controls on spend, safety and sustainability. Meetingsbooker.com has evolved to now include group stays, workspaces and enterprise management platform.
The MICE Conversation video series is available on the TravelMedia.ie YouTube channel and as a podcast on Spotify and all other podcasting streaming platforms.
New Saudi video, post-May UNWTO trip.
TravelMedia.ie | TTR's Michael Collins and Leslie Graham travelled to Saudi Arabia in May on a press trip with Saudi Tourism. Here, the pair attended the opening of the World Tourism Organization (UNWTO) new Regional Office for the Middle East in Riyadh and filmed plenty of content.
This month, we published more video interviews to the TravelMedia.ie YouTube channel from Michael and Leslie's trip, including Abdullah Al Dakhil, Saudi Tourism Authority, UNWTO.
Watch them on the TravelMedia.ie YouTube Channel now.
Thank you for reading our blog 'What We Did This Month' – September 2021. We'll be back next month with a round-up of our October antics. We have lots of exciting things planned!