Meet the Media 2020 takes place on Monday 17th February 2020 in the Radisson Blu Royal Hotel, Golden Lane, Dublin 8. This event is the only one of its kind in Ireland, connecting media from all over Ireland and the UK (print, broadcast, online, digital, bloggers, influencers) with over 30 worldwide travel suppliers including airlines, hoteliers, tourist boards and tour operators. So, why should you attend Meet the Media?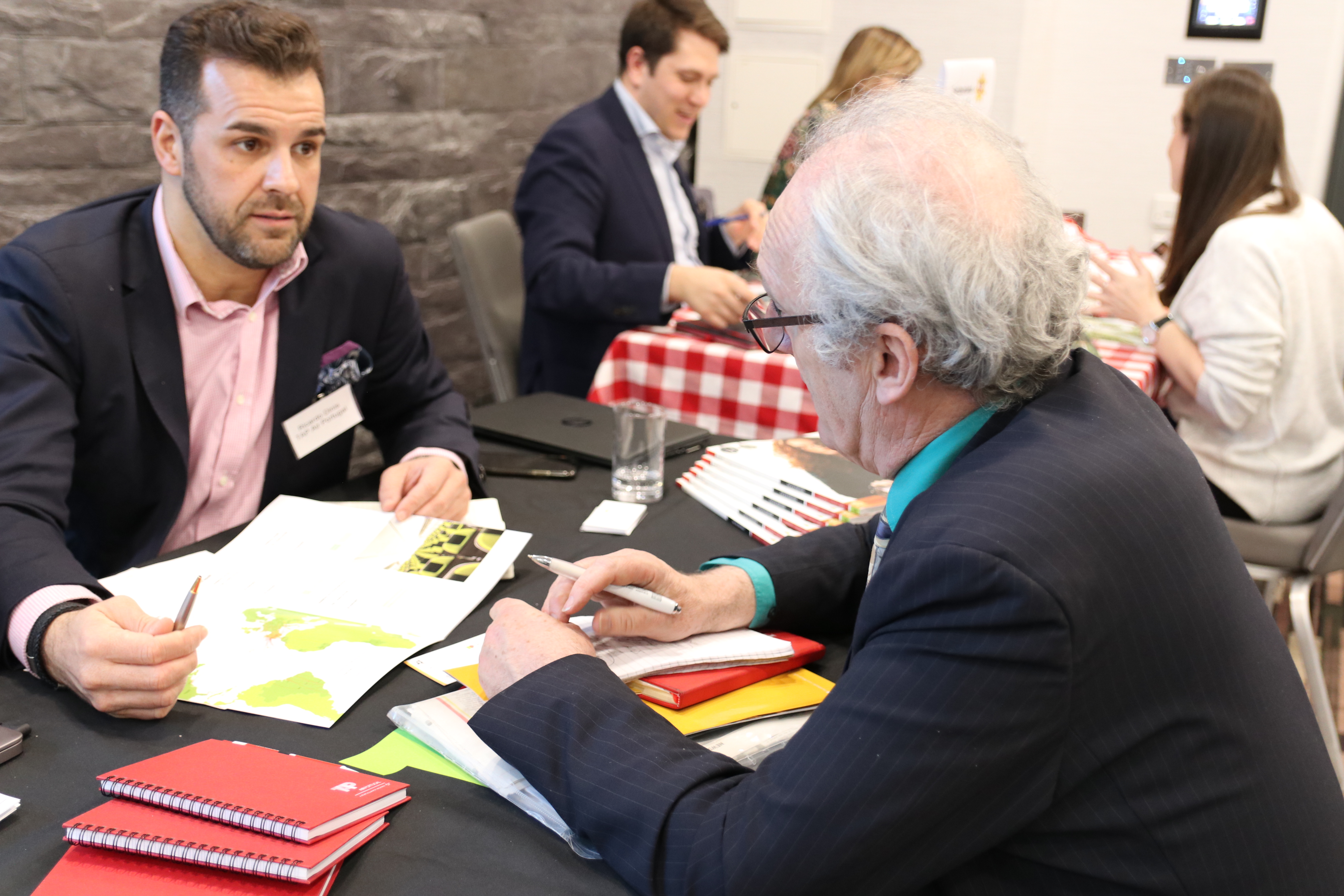 2019 saw over 500 appointments made over the course of the day – with the networking continuing late into the evening at an exclusive after party for attendees. This year media have even more of an incentive to register as their attendance will give them access to an early morning 'US Media Briefing'. As member of the travel media you need a visa when working in the US or when attending a press trip. But which visa is the right one for you? An i-VISA or a B1 or another? Come along to our information briefing with the Embassy of the United States in Ireland. Both the Embassy's Visa Chief and Consular Chief will give the briefing and answer any questions that you may have about your upcoming US travels.
Media Testimonials
Still need some convincing as to why you should attend? Check out what some previous media attendees had to say about our Meet the Media event!
It's a great way to meet tourist officials from different countries and regions and see what they have to offer and to tell them what you could do for them. I've had several press trips out of it. And it's nice to meet the people face to face. Some have become good friends over the years. (Hello Marine!) – Jim Gallagher, Freelance

You will find no better opportunity to meet with the leaders in the travel industry and find out what they have to offer travel journalists in terms of contacting them and press trip opportunities. – Ann Mooney, The Irish Sun

Not only is Meet the Media a great way to make new contacts but it is also a great way to find out about tourism trends and upcoming destinations. – Melanie May, Freelance

I have attended Meet The Media for the past three years and it's always one of the first events I'd mark off the calendar. I find it is a great way to meet people in the travel industry from a wide range of locations around the world and it has opened up plenty of opportunities in terms of generating good travel content. – Rohan Smyth, The Irish Daily Star

The range and diversity of airlines/ tour operators/ hoteliers under one one roof makes it a uniquely useful event. Six really interesting travel
features all came as a result of my participation in the Meet The Media event. The time slot format makes sure everyone optimises the day – there is no time for time wasting. Apart from the really useful contacts and feature leads, it was really good to catch up with some old faces friends and forge some new ones. – Paul McDaid, Daily Mirror Northern Ireland

This is a unique opportunity to meet in the course of one day, in one location, in a business and social environment, a significant number of representatives from overseas tourist boards, destinations, carriers, attractions and accommodation providers etc who have a particular interest in developing their outbound business from the Irish Market. – Declan Mescall, Travelbiz.ie

Meet the Media is a superb opportunity for networking between trade and media, opening up a range of contacts and story ideas that serve both sides of the media sphere. It's one of the key events of the travel journalism year and an extremely useful tool in building one's network. – Tadhg Peavoy, Freelance

Meet the Media is a great way to build connections, get to know people in the industry and catch up with fellow media. It's the perfect event for organising press trips and getting story ideas for the year ahead. – Tara Povey, Where is Tara?
Timings
Want to register but can't attend for the whole day? No problem! Just arrange your appointments for the times you can be there! The timings for the day are as follows:
10:45am  US Embassy media briefing
11:00am  Teas/ Coffees / Setup & Registration
12:00pm Speed Networking – 10 minute appointments
2:00pm   LUNCH
2:30pm   Speed Networking – 10 minute appointments
3:55pm   Coffee Break
4:15pm   Speed Networking – 10 minute appointments
6:00pm  Informal networking & Drinks
7:00pm  More networking, drinks & nibbles at a Dublin pub
Have we convinced you yet? Make sure you are registered for this year's event! Click here to find out more and to secure your spot at the must-attend event for travel media!