While the sun may be setting on summer in Ireland, you don't have to wait until next year to start dreaming about sunny, blue skies. Greater Palm Springs, California is a desert oasis of endless sunshine, relaxation, and adventure! Discover the perfect blend of luxury, natural beauty, and rejuvenation.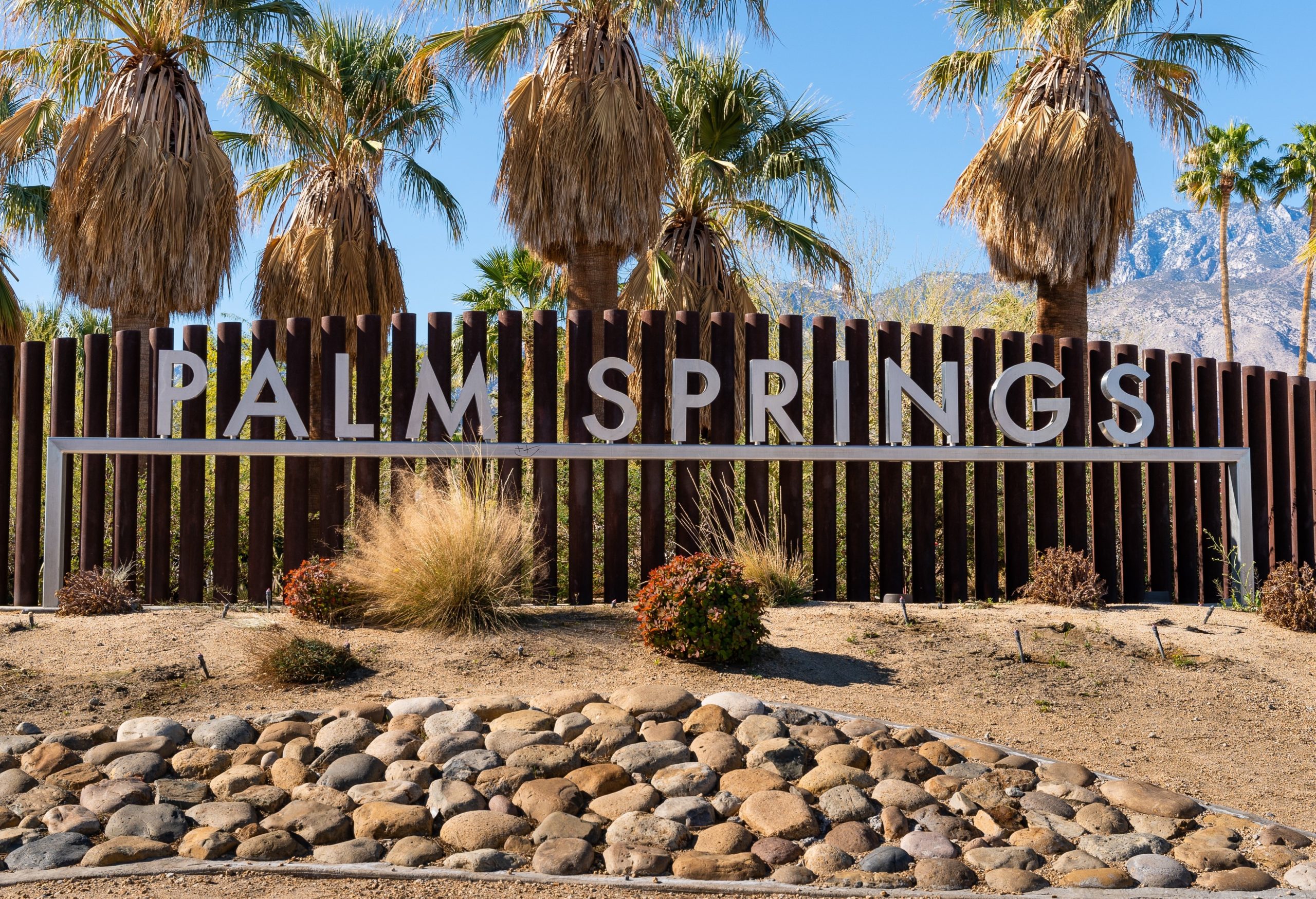 On Thursday, September 7th from 10am – 4pm, Greater Palm Springs and American Holidays will be bringing the sunshine to Dundrum Town Centre. Learn more about what this fantastic destination has to offer from the experts. From fine dining and farm to fork foodie heaven, art galleries and classic mid-century architecture to desert adventures. You will also have the  chance to win a holiday for two to fabulous Greater Palm Springs.
Sun-Kissed Romance: Couples Getaway to Greater Palm Springs from €2750pp / £2359pp
Picture the sun painting the sky with hues of orange and pink as it sets behind rugged mountains, a gentle breeze rustling the palm trees. This oasis in the heart of the California desert isn't just a destination; it's a promise of relaxation, adventure and unforgettable moments. Treat yourselves to luxurious spa treatments, enjoy a round of golf at one of the many amazing golf courses, stroll through the shopping district of El Paseo or go wine tasting at local wineries with stunning views of the desert landscape.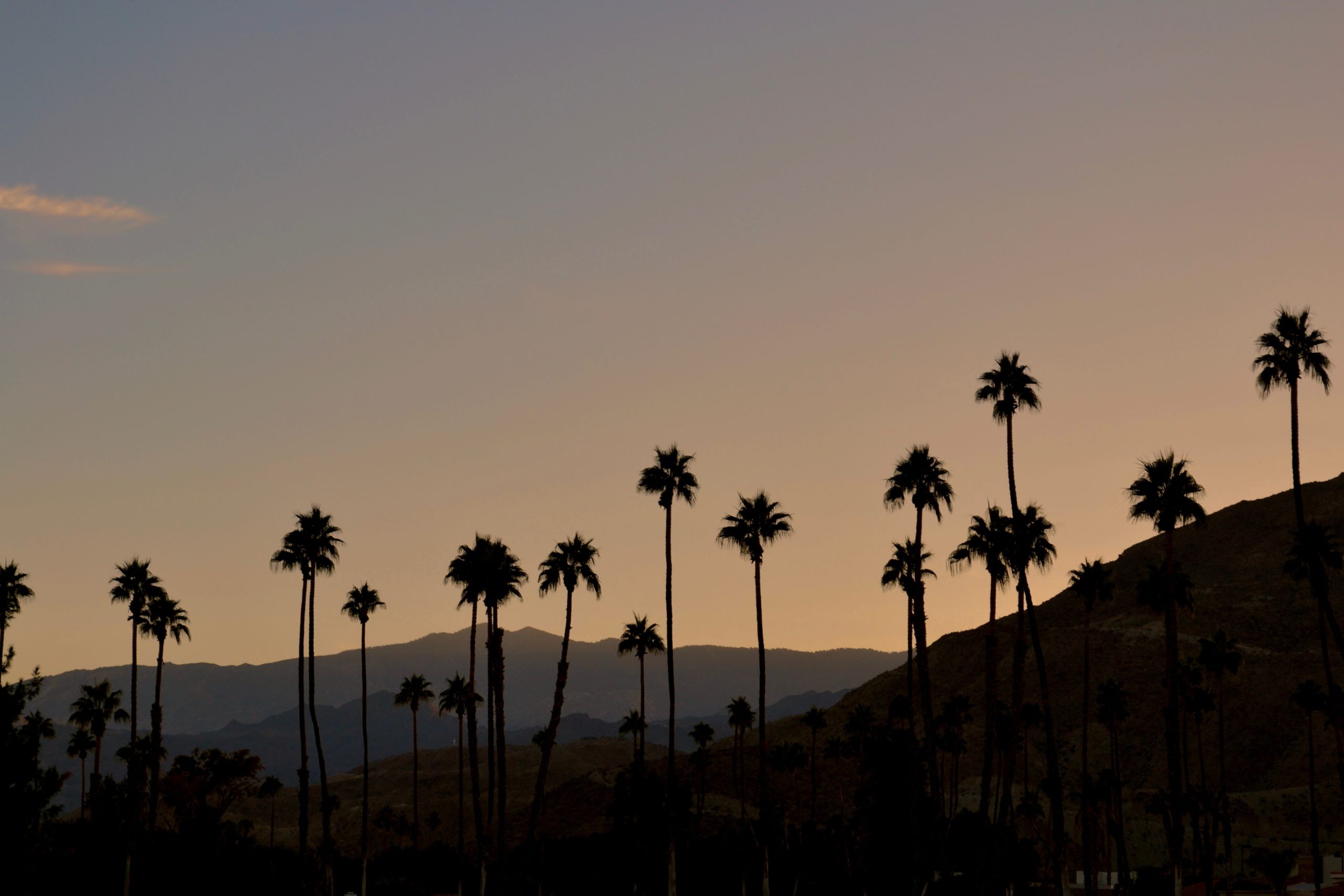 Indulge in Luxury at a High-End Spa
The First stop on your Greater Palm Springs getaway should undoubtedly be one of its world-renowned spas. This isn't just any spa experience; it's a lavish retreat for your senses. Imagine unwinding with a couple's massage in a tranquil oasis, surrounded by lush gardens and the soothing sound of trickling water. Let the stress of everyday life melt away as skilled therapists knead your worries into oblivion. After your pampering session, take a dip in mineral-rich hot springs or sip on refreshing cucumber water while lounging by the pool. The spas here are not just about relaxation; they're about rejuvenation and connection.
Adventure Awaits: Exploring Joshua Tree National Park
For couples with an adventurous spirit, a day trip to Joshua Tree National Park is a must. Just a short drive from Palm Springs, this otherworldly landscape is like stepping onto another planet. The iconic Joshua Trees, quirky rock formations, and wide-open spaces offer the perfect backdrop for couples looking to create unique memories. Hike hand in hand along the trails, explore hidden caves, and if you're feeling extra daring, catch a glimpse of the stars as the night sky blankets the desert in a mesmerizing celestial display.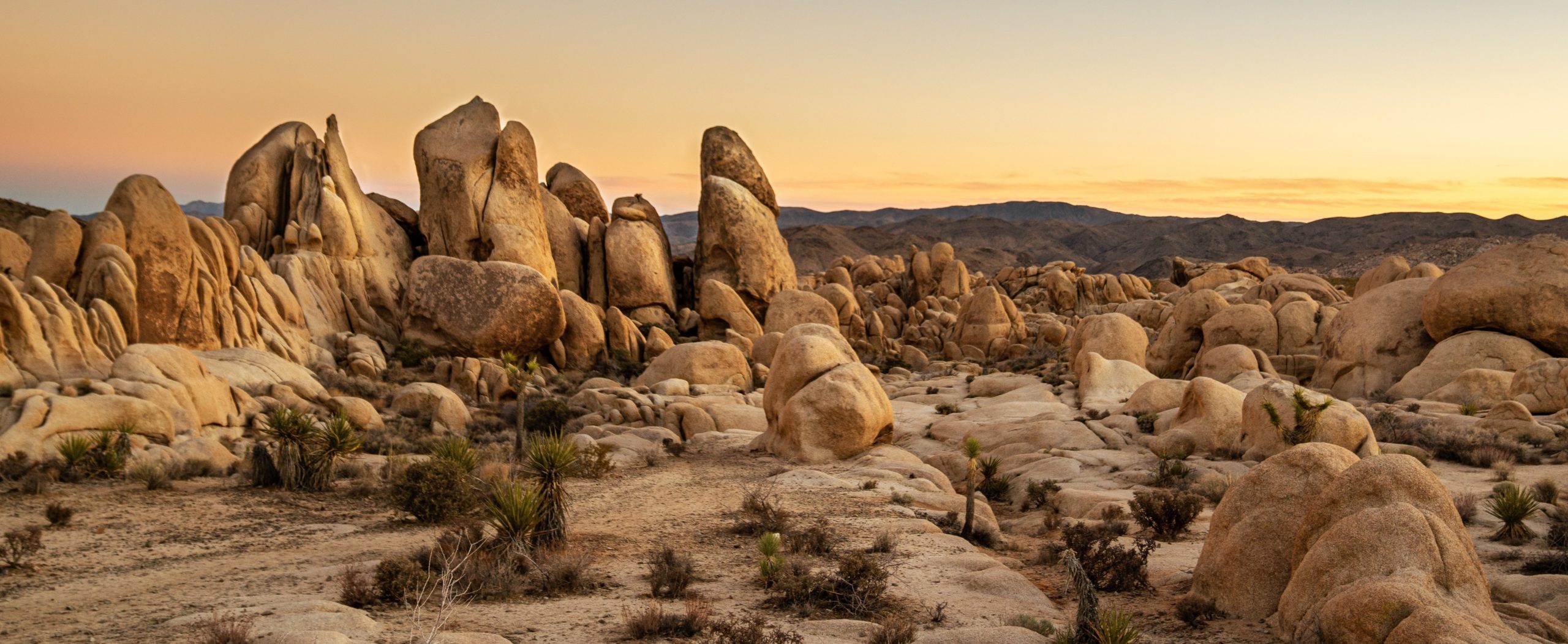 Love in Every Corner: Palm Desert and La Quinta
Your romantic journey wouldn't be complete without wandering through the charming streets of Palm Desert and La Quinta. These quaint desert towns are bursting with character and offer a delightful mix of shopping, dining, and entertainment. Stroll through art galleries, hold hands as you browse boutique shops, and savour mouthwatering cuisine at local cafes. A visit to El Paseo shopping district is a must with over 300 fabulous shops and restaurants. Whether it's a spontaneous dance on the sidewalk or stealing a kiss by a whimsical fountain, these towns are full of hidden nooks where love blossoms unexpectedly.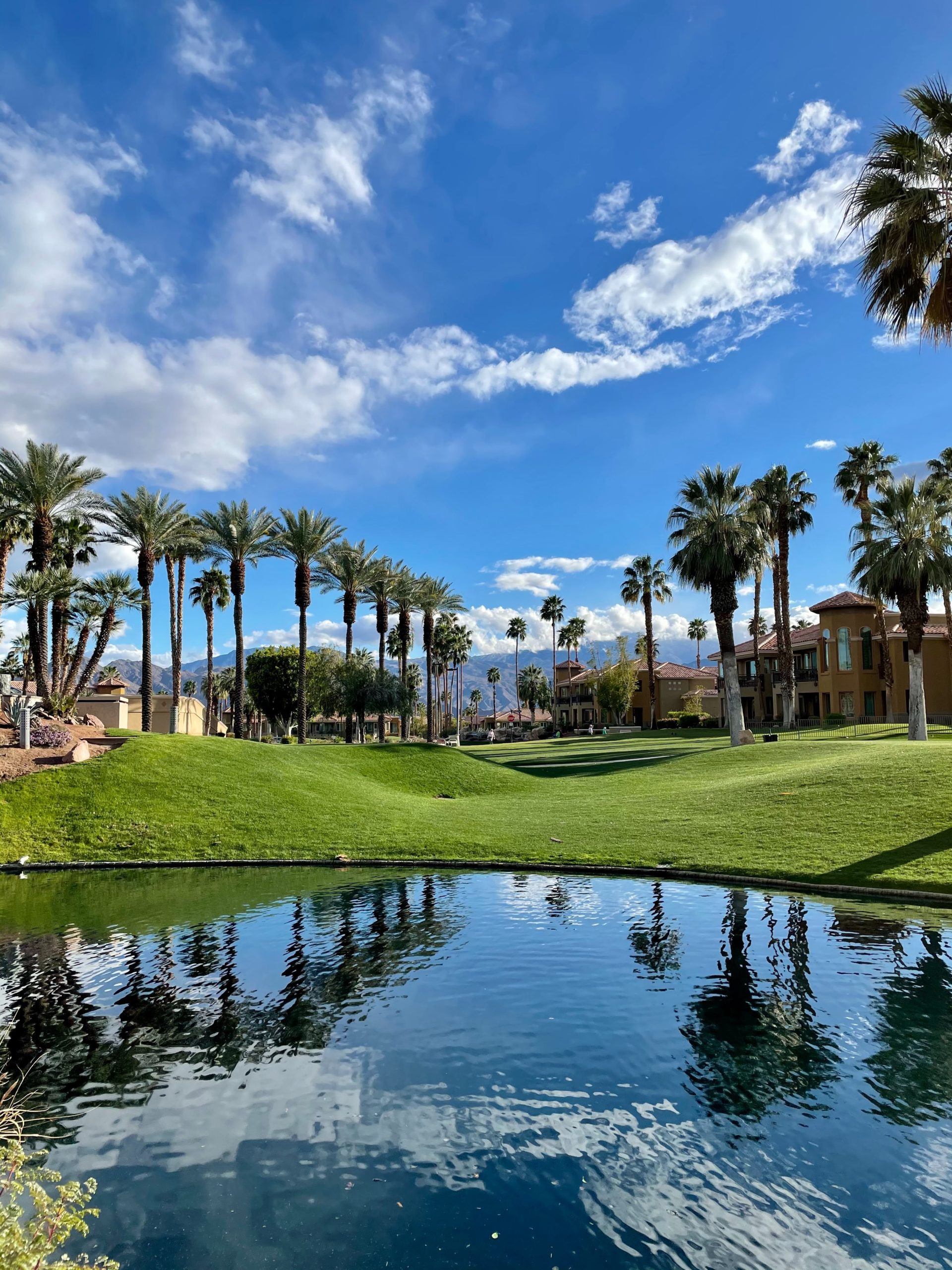 Rancho Mirage: Where Opulence Meets Intimacy
If you and your partner have a taste for luxury, Rancho Mirage is your playground. This upscale haven offers everything a couple seeking opulence could desire. Imagine lounging in a private cabana by a stunning pool, sipping champagne as you soak in the breathtaking views of the surrounding mountains. Enjoy a candlelit dinner at a high-end restaurant, where the cuisine is a masterpiece, and the ambiance sets the stage for an enchanting evening. For a touch of culture, explore the local art scene or catch a live performance that's sure to leave you both inspired.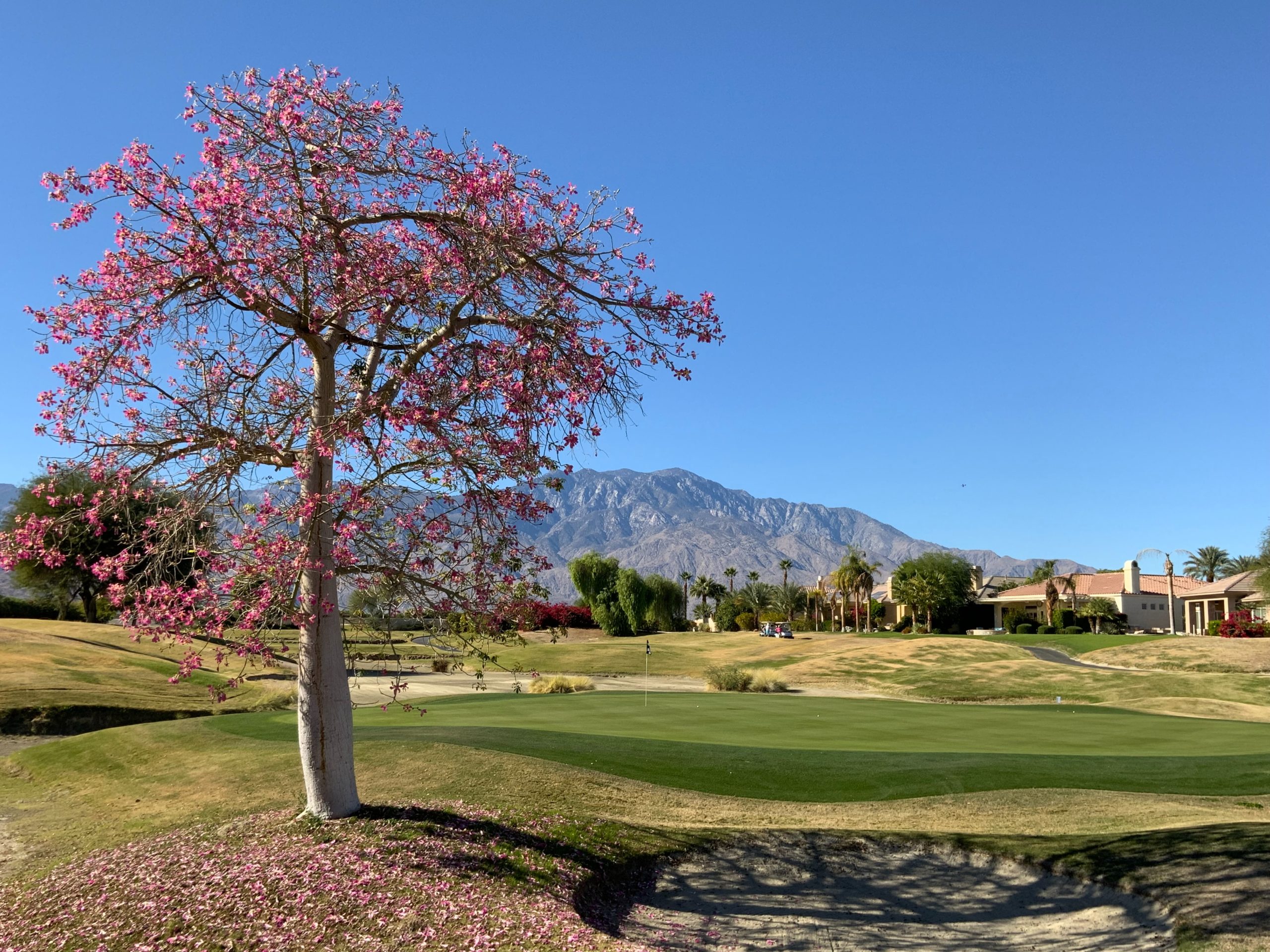 In the End, It's the Moments Together That Matter Most
From indulgent relaxation to exhilarating adventures, a couples' getaway to Greater Palm Springs is a symphony of experiences designed to strengthen the bond between you and your partner. It's in the laughter shared during a hike, the serenity of a spa day, the exploration of new places, and the quiet moments stolen in each other's company that the true magic of this destination comes to life. So, as you bask in the warm desert sun, remember that Greater Palm Springs isn't just a place on the map; it's a chapter in your love story waiting to be written.
What's Included
Return flights with one checked bag per person roundtrip
7 days car rental
7 nights at the Hyatt Regency Indian Wells ****
Based on 2 adults sharing. Travelling June 2024.
Quote reference number: 53129637
Check out more amazing deals to Greater Palms Springs!