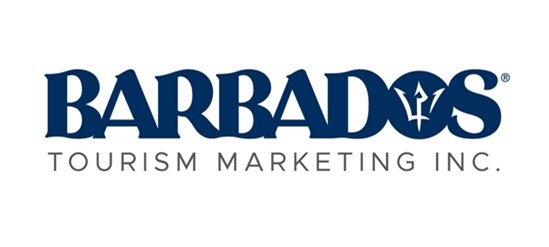 This Caribbean island outlines major changes to enhance the visitor arrival experience
One week after discontinuing its curfew, the Government of Barbados is announcing a series of updates to enhance travellers' entry process into the country.
Effective Saturday, February 26, 2022, travellers to Barbados will have more options with the acceptance of Rapid Antigen tests for entry, once administered by a healthcare provider no more than one day prior to arrival in Barbados. Rapid Antigen Tests are widely available in Ireland and the UK and results are typically returned within one hour.
Rapid Antigen Tests join the list of approved tests for entry in Barbados. Also accepted are COVID-19 PCR tests taken no more than 3 days prior to arrival in Barbados. The COVID-19 tests can be taken using samples administered by nasopharyngeal, oropharyngeal, nasal, anterior nares, or mid-turbinate swabs. However, the following PCR tests will not be accepted:
Self-administered swabs are not accepted.
Shallow nasal swabs are not accepted.
Saliva tests are not accepted.
In addition, in-transit passengers will not be required to test in order to transit through Barbados.
Airport experience
Travellers can also expect to see changes to the Grantley Adams International Airport (GAIA) experience. All paper forms previously distributed onboard aircraft arriving in Barbados will be discontinued. In addition, travellers will once again utilize the more spacious main arrivals hall, instead of the temporary Gate 14-16 arrivals hall previously stood up to manage port health entry checks and testing during the pandemic.
– ENDS –
For more information on Visit Barbados please contact Ali Finnegan ali@travelmedia.ie  
About Barbados
The island of Barbados offers a unique Caribbean experience steeped in rich history and colourful culture, and rooted in remarkable landscapes. Barbados is the home of two of the three remaining Jacobean Mansions left in the Western hemisphere, as well as fully functional rum distilleries. In fact, this island is known as the birthplace of rum, commercially producing and bottling the spirit since the 1700s. Each year, Barbados hosts several world-class events including the annual Barbados Food and Rum Festival; the annual Barbados Reggae Festival; and the annual Crop Over Festival, where celebrities such as Lewis Hamilton and its very own Rihanna are often spotted. Accommodations are wide and varied, ranging from picturesque plantation houses and villas to quaint bed and breakfast gems; prestigious international chains; and award-winning five-diamond resorts. In 2018, Barbados' accommodation sector captured 13 awards in the Top Hotels Overall, Luxury, All-Inclusive, Small, Best Service, Bargain, and Romance categories of the 'Traveler's Choice Awards'. And getting to paradise is a breeze: the Grantley Adams International Airport offers plenty non-stop and direct services from a growing number of U.S., U.K., Canadian, Caribbean, European, and Latin American gateways, making Barbados the true gateway to the Eastern Caribbean. Visit Barbados and experience why for two years in a row it won the prestigious Star Winter Sun Destination Award at the 'Travel Bulletin Star Awards' in 2017 and 2018. For more information on travel to Barbados, visit 
www.visitbarbados.org
, follow on Facebook at 
http://www.facebook.com/VisitBarbados
, and via Twitter 
@Barbados
.