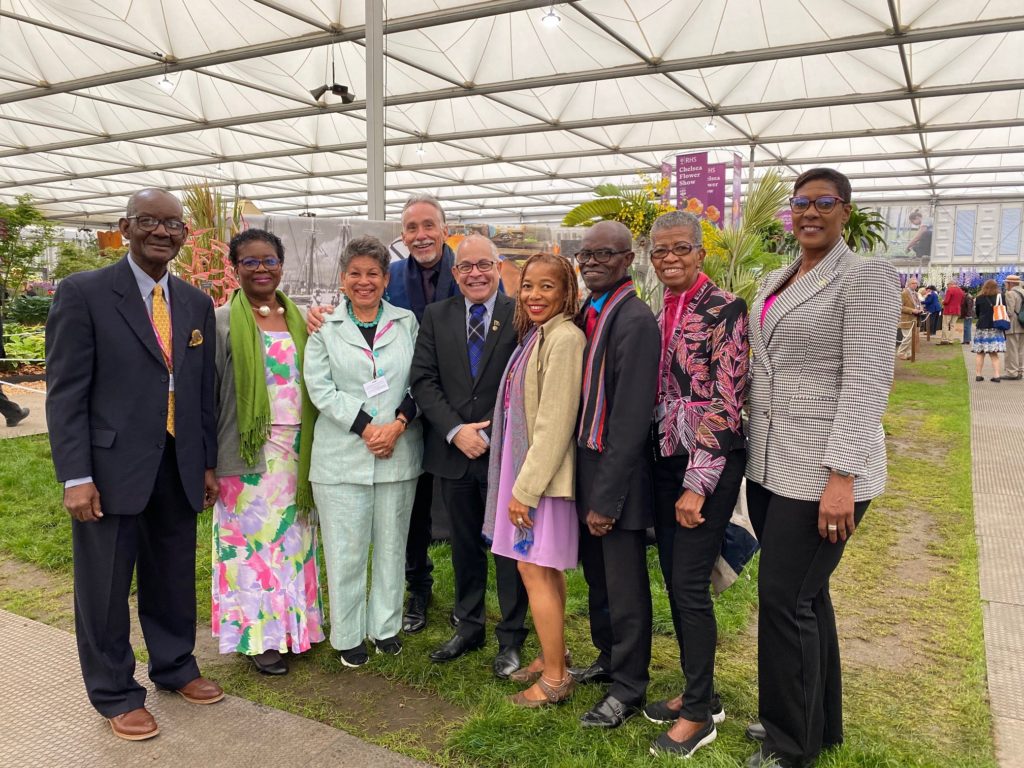 The Barbados Horticultural Society (BHS) annual trip to London to compete in the prestigious RHS Chelsea Flower Show, which "represents the pinnacle of horticultural excellence showcasing amazing designs, inspiring take-home ideas, and magnificent blooms" has resulted in a Gold Medal.
Over the past three years more and more people have been inspired to grow either for therapy, food security, enhancing the aesthetics of ones surrounding or the simple pleasures of life. The Royal Horticultural Society Chelsea Flower Show organizers have chosen to highlight the mental, physical, and social benefits of gardens. It is common knowledge that immersing ourselves in nature can be a wonderful way to protect and improve our health and wellbeing.
This year's theme Barbados… Every Bloomin' Pot Pays tribute to the traditional art of pottery using locally made clay soil pots to display the beauty of flowers and foliage.
It highlights the use of clay pots in horticulture as instruments of artistic expression for flowers and foliage in a practical way.
Showcased on a 15' x 15' standalone platform, on one side the backdrop features the areas of Chalky mount St. Andrew the source of clay and the other a modern potter at work using a tradition method of form and function to produce some stunning pieces. Highlighted are some of the various pieces of tall 4ft vessels, the traditional handmade monkey jar with spout, clay bowls and vases filled with blooms of anthuriums, orchids, various ginger lilies, torch, Strelitzia, heliconia and complimented with foliage of ferns draping some of the vases, dracaena standing tall and stately, cordyline for a pop of color and contrast to the terracotta and bold pink and green to compliment the glazed vases. The Anthurium King Kamehameha is the featured flower which is large and vibrant lasting for as long as 4 weeks as a cut flower. The combinations are beautifully selected and displayed in a practical and breathtaking way with ease of functionality.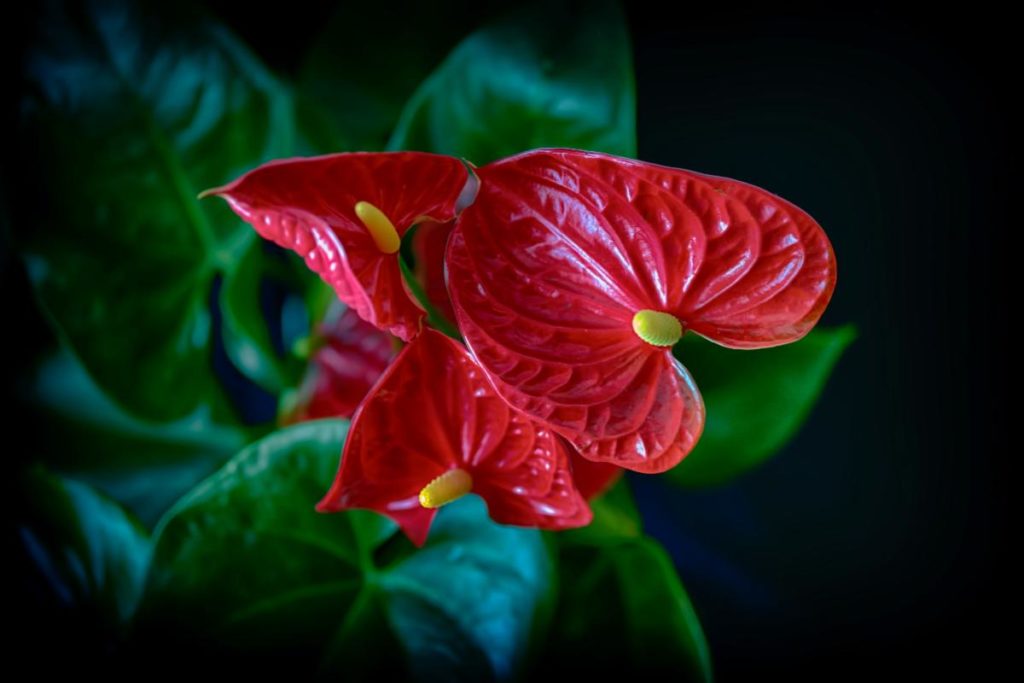 The judging process is done from the final execution on Sunday evening and takes place throughout Monday and into the evening with the certificates being placed on each exhibit during the dead of night when the showground is completely empty. So, it was this Tuesday morning around 7: 37 am London time, while most are still asleep in Barbados, that we discovered that distinctive looking GOLD Medal Certificate perched on the stand. This year's outstanding team performance and beautiful exhibit means that Barbados Horticultural society now has a notable record of winning a total of 21 Gold Medals, 12 Silver-Gilt and 1 Silver in 34 appearances at the RHS Chelsea Flower Show.
Competing at Chelsea, which has extremely high standards set by the judging panel, and winning a gold medal is considered a pinnacle achievement within the world of horticulture. Well done to all those involved and deserve special recognition for whatever part they played in helping create this year's success story.
The actual team who came to London was led by veteran Chelsea Co-ordinator Jennifer Weetch, the working party comprised Susanne Ryan Graham, President of the BHS; Rev. Dr. Wayne Ramsey 2nd VP of the BHS; Jackie Ferdinand, Julie Alleyne, Trevor Hunte and Orson Daisley.
There is a group of volunteers who do invaluable work behind the scenes throughout the year. Most of the plants exhibited were all grown in Barbados by the society members, friends and commercial growers. They were carefully selected, picked, cleaned and packed last Monday and Tuesday by willing helpers, ready to be flown to London with the team on Wednesday in 77 varying size packing boxes to include this year's props, pottery, flowers and foliage, with the team. While it is impossible to list everybody who donated blooms or foliage, special mention must be made of C.O. Williams Flowers, Barbados Flower Forest, Welchman Hall Gully, Coral Reef Hotel, Barbara Ward Zoe Marshall, Jeff Chandler.
One of the significant secondary roles of the BHS exhibit at Chelsea is to promote the importance of tourism to the economy of Barbados, as well as to portray how the amazing beauty of our natural environment causes visitors to repeat returns year after year making our island such an attractive place to live, work or visit. Hence the driving force behind the BHS annual Chelsea Flower Show participation is well supported by the Barbados Tourism Marketing Inc. and other corporate and individual sponsors, has undoubtedly done an outstanding job of promoting Barbados to a wide British and international audience. As part of their promotional campaign, the BTMI is offering visitors to the Barbados exhibit a chance to scan and win a 5-night stay for two to Barbados, with accommodation at the elegant Coral Reef Club Hotel in St. James.
The beautifully designed 'Barbados… Every Bloomin' Pot' display has created great interest and numerous compliments from the thousands of people who have visited the stand so far, and the approximately 160,000 who will continue to do so throughout the week.
This year's Celebrity Guest was as home grown as they get, Mr. Nico Yearwood a Barbadian born; London based Stand-up Comedian. He grew up in Barbados and attended the St. Michael school. His Mom Mrs. Mavis Yearwood is an avid gardener and lifetime member of the BHS and is a keen supporter and volunteer at many of the BHS events. Nico mixed and mingled with guests and engaged in light humor by way of paying Homage to his mom.
Also in attendance were several distinguished Barbadians, including Mr. Milton Inniss, the Barbados High Commissioner to London, and Gloria Carter of the BTMI.
From BTMI, congratulations to the Barbados Horticultural Society.
Well done, Barbados!