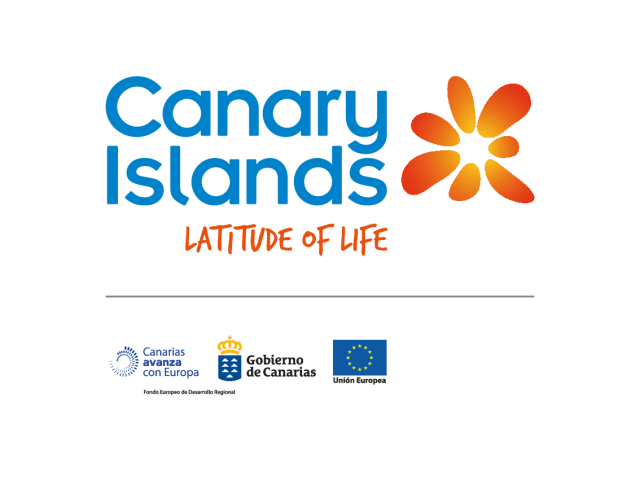 Owned by brothers, Juan Carlos and Jonathon Padrón, El Rincón de Juan Carlos in Tenerife, is one of the Canary Islands' newest Michelin-starred restaurants.  Opened 18 years ago, it was in this humble establishment where the phenomenon of the new Canarian cuisine began to take shape. Almost two decades later, the Canary Islands food scene is thriving, partly thanks to the ambitious Padrón brothers who use their knowledge of the previous generations and propelled it forward, creating a new cuisine with a contemporary taste in Tenerife.
"In our restaurant we work with our family in the kitchen. Until two years ago our mother cooked alongside us. The star gave us an international profile. The award for our restaurant parallels the rise of Canarian gastronomy seen during our generation," says Juan Carlos.  El Ricón de Juan Carlos was awarded the Michelin Star for its highly surprising cuisine, with a superb tasting menu experience, various wine-pairing options, all enhanced by the stunning sea views!
The award of the Michelin star for the brothers' restaurant raises the level of Canarian traditional cuisine – which includes potatoes, a sauce called "mojos", stews, gofio and escaldones (gofio mixed with fish stock to make a thick paste). The designation opens the path to more progress and innovation. In the landscape of the Canary Islands there is plenty of inspiration for the culinary tradition to take new steps forward with pride and emotion.
The Canary Islands have a distinctive gastronomy because the archipelago is located in the middle of the Atlantic and has a specific climate. These factors plus the centrality of the location during the era of the discovery of America made Canary Islands food develop unusual traditions using little known raw materials with rare qualities.
Juan Carlos explains how the archipelago impact the restaurant's cuisine, "The ocean that surrounds us is of incomprehensible richness. There are exquisite local fish such as vieja or the grouper, delicious crustaceans such as shrimp, prawns, and, of course, blue fish, tuna. Large tuna pass through the Archipelago throughout the year, from bigeye (bluefin tuna) to obessus, yellowfin tuna and bonito,". Tuna, which is fished sustainably by artisans, is one of the great points in favour of Canarian cuisine. There are also fantastic tropical fruits.
Adding to this, Jonathon Padrón says, "Thanks to the trade winds, the horizontal rain and the volcanic soils, our tropical fruits have more sugar, because they ripen on the tree. There are bananas, pineapples, mangoes, papayas, passion fruit, and guava,". All these fruits are an important part of the Canarian sweet cuisine.
"These days people are looking a lot to healthy, fresh fruits. They're interested in eliminating added sugars and looking for innovative contrasts with vegetables and greens," says Jonathan.
Stand-out Canary Islands product also encompass award-winning cheeses (including flor cheese, a goat's milk cheese called "majorera" and a variety of smoked cheeses). On top of this there are the cult pre-phylloxera wines made by a generation that did not want to be left behind by the great boom in Spanish avant-garde cuisine
"We're inspired by the greats who were around here. Many don't know it, but Ferran Adrià started cooking here with his colleague Fermí Puig, and we also had Santi Santamaria and great European chefs at the time. They enlightened us with their generosity," says Juan Carlos.
Today, Canarian cuisine, traditional and new, has emerged to stand alongside some of the best gastronomy. There are very high-quality dishes such as las papas arrugadas con mojos (Canarian wrinkled potatoes with dips), el conejo en salmorejo (a Canarian rabbit récipe), los guisos de cabra (goat's meat stew) and the very old and delicious cochino negro canario (Canarian black pig). By any standards, the food offering is extremely diverse.
Commenting on their Michelin Star cuisine, Jonathon Padrón says, "[Our cuisine] is much more varied than people think because we have a large number of excellent premium products that each chef of the new generation can work with in their own style. Here we have everything, from the most progressive cuisine, which would be ours, to powerful updates of the traditional recipe book, crossed visions with America and Asia, restaurants with great products."
Jonathon continues, "There are very different signature cuisines…Everything that comes out of here is a reflection of the Canarian territory, its ocean and open spaces. One of the keys to national and international success has been working side by side with our products, creating an unstoppable value chain with sustainability characterising everything we do," says Jonathan.
There are many reasons to go on holiday to the Canary Islands – including the weather, the landscape, and the friendly local people. The great food on offer in the archipelago is another motivation. The Canary Islands has a number of highly distinguished contemporary cuisines ready to delight visitors. Other Michelin starred restaurants in the Canary Islands include MB Abama, Kabuki Abama and NUB (all three in Tenerife), Aquarela and Los Guayres (in Gran Canaria).
IMAGES: https://www.dropbox.com/sh/9c9xeqv1jqoqeqs/AAB0beNE58k8Wm37yg2C-wsga?dl=0 
For more information on Gastronomy in the Canary Islands, please visit www.hellocanaryislands.com
ENDS