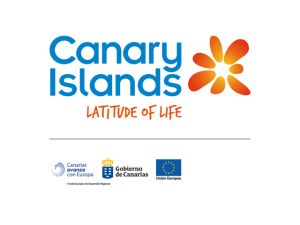 Over the weekend, travelers in the Canary Islands have faced continued disruptions following a sandstorm that blew in from the Sahara Desert due to winds known as "la calima"* which blow huge amounts of dust and sand across the Atlantic Ocean.
The sandstorm has caused visibility problems affecting air traffic in the Canary Islands yesterday, Sunday, February 23, causing numerous flights to be delayed and cancelled. Currently, according to Aena sources, all the airports in the Canary Islands are operational, except for Tenerife Sur. Passengers who have not been able board their flights due to the suspension of operations at the airports, have been relocated and are waiting for their flights to be rescheduled.
The government has also issued a high fire warning due to the strong winds, with two fires currently under control in the towns of Santa Úrsula (Tenerife) and Tasarte (Gran Canaria). Given this situation, to ensure the safety of all citizens, it has been recommended to remain indoors as a precaution. As of today, no one has been injured nor has their health been jeopardized.
The weather forecast has shown that the strong winds will reduce over today, Monday, 24 February and "la calima" is due to decrease from Tuesday, February 25.
* The Collins English dictionary defines claim as 'a dust storm in the Canary Islands region, originating from the Sahara desert.'