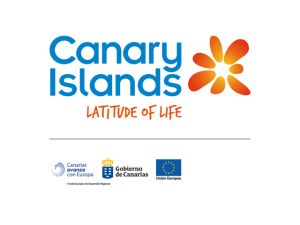 As of yesterday, Tuesday 10th March, almost everyone in quarantine in the H10 Costa Adeje Palace Hotel in Tenerife was able to return to their home country. Guests from many countries that travelled home on Tuesday said as they left that the work of the staff at the complex was magnificent. In many cases, the visitors have said that they will be sure to return in the future. Sixty tourists remain in the hotel. Amongst them, twenty have extended their holidays in order to enjoy more of the island.
There were smiles all round as guests were able to leave their hotel after finishing the designated quarantine period. Visitors said a thankful goodbye to the hotel workers and health team. Many said that they plan to choose the Canary Islands for their next holiday.
The hotel director, Jesús Oramas, said, "we were like a big family; there were 900 people when everything began. We've become very close, looking after each other's needs as necessary. We created a warm, homely atmosphere and tried to make sure everyone had the best time possible."
Amidst applause and gestures of affection, the majority of the hotel guests have now left. Meanwhile, some guests who chose to extend their holidays, fulfilled a dream and cycled up to Teide – a volcano on Tenerife.
The twenty tourists who have decided to extend their holidays will be joined by new guests arriving at the hotel this week. The hotel director explained that during the last three days, "a company dedicated to sterilization affiliated to the Canary Islands Health Service has carried out a deep clean of all areas of the hotel. Normality now resumes in the area and the hotel". The director added that the hotel, "has its doors open. We're excited, looking forward to receiving our new guests. At the end of the day, matters have been managed well. The warm feelings of those who have left us remain. So many hugs have been shared, text messages sent."
Tourist activity continues despite the complex scenario currently encountered both inside and outside of Europe.