Spread across seven Biosphere Reserves, the Canary Island are home to countless breath-taking natural landscapes. The archipelago's eight islands offer a unique opportunity to reconnect with nature.
Teide National Park, Tenerife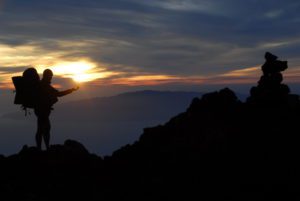 Tenerife boasts extraordinary natural landscapes. Teide National Park is Europe's most visited park of its sort; home to Mount Teide, Spain's tallest peak and a UNESCO World Heritage Site.
The Corona Forestal Natural Park and the Anaga Massif, one of the Canary Islands' seven Biosphere Reserves, surround this volcanic environment. It is a haven for laurel forest species that have become extinct elsewhere on the earth.
Las Canteras, Gran Canaria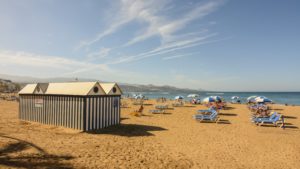 Gran Canaria is known as the "miniature continent" due to its diverse landscape. One of the main attractions to the island are the beaches. Las Canteras is one of Europe's best urban beaches. It is centrally positioned in the island's capital.
Maspalomas, Gran Canaria
Maspalomas is another beautiful beach located on the island of Gran Canaria. With several kilometres of golden sand, this privileged location features a vast area of dunes and brackish water, which is home to a variety of bird species.
Timanfaya National Park, Lanzarote
Lanzarote was the world's first location to receive the Biosphere Responsible Tourism certificate. This distinction acknowledges that the island's development has been carried out in a sustainable and environmentally friendly manner.
The Timanfaya National Park is a symbol of the region's volcanic landscape. Explosions have produced interesting subsurface worlds. These locations offer a once-in-a-lifetime opportunity to travel beneath the earth's surface.
Corralejo, Fuerteventura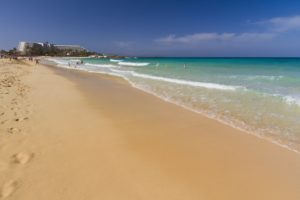 The Parque Natural de las Dunas de Corralejo is one of Fuerteventura's most popular natural sites, including the Canary Islands' greatest sand dunes. It is a true natural treasure of the archipalego, with kilometres of near-white sand beaches, brilliant turquoise waters, massive dunes, and a contrasting red and black volcanic backdrop.
Stargazing in Fuerteventura
Fuerteventura is home to one of the three Starlight Reserve designations held by the Canary Islands. Sicasumbre is the best astronomical viewpoint on the island. At this location amateurs and experts alike can use the information panels and observation instruments to enjoy the night sky's show of stars, constellations, planets, and comets.
La Palma, the Beautiful Island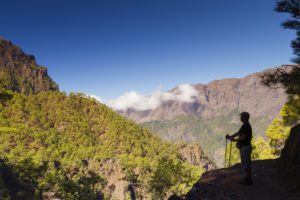 The eruption of the Cumbre Vieja volcano, which ended on December 25, 2021, drew worldwide attention to La Palma. Apart from this newsworthy incident, the Beautiful Island (or Isla Bonita) is noted for its vast and beautiful ancient woods, as well as the enchantment of its natural areas. The Caldera de Taburiente National Park is one of the Canary Islands' most stunning natural areas. It is La Palma's finest treasure. Visit the park's heights, where the world-renowned Roque de los Muchachos Astrophysical Observatory is located, to get a sense of the space's magnificence.
La Gomera, naturally magic
Lush. Quiet. Wild. The entire island of La Gomera has been a Biosphere Reserve since 2012, highlighting local efforts for sustainable development. Standout spots include the Garajonay National Park, located in the centre of the island, which has been a UNESCO World Heritage Site since 1986. This place is a paradise. There is a mix of lush laurel forests dating from the tertiary period, palm groves, and other diverse plant combinations.
El Hierro, the youngest island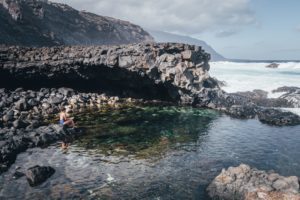 El Hierro is the youngest island in the Canary Islands, having emerged from the ocean 1.1 million years ago. Well known by those who love diving, it's also a sustainability hotspot. This is partly because El Hierro is on the way to achieving energy self-sufficiency through the use of clean and renewable fuels.
El Hierro has countless beaches where you can enjoy the sun and appreciate the paradisiacal natural pools. One of the most famous is Charco Azul, named Azul (or "blue" in English) for its transparent turquoise waters.
10. La Graciosa, a little treasure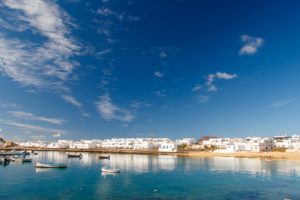 La Graciosa is a calm, little island with no asphalt or pollution. It is unspoiled nature at its best, with few people and beautiful scenery. This hidden gem of the Canary Islands, approximately half an hour from Lanzarote, is a dream come true for anyone seeking peace and leisure. La Graiosa is completely protected as part of the Chinijo Archipelago, which contains Europe's largest Marine Reserve.
For more information on the Canary Islands, please visit
ENDS