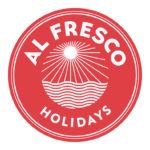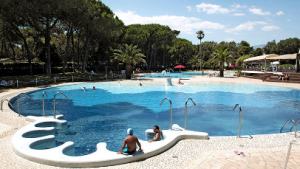 Are you planning a European family getaway this summer?
Check out our new park Baia Domizia Camping Village on the beautiful Mediterranean coast. Set amongst the shade of pine trees, this southern Italian park has all you need for the perfect family holiday. Enjoy the fabulous climate, a fantastic pool complex, great supermarket, shops and restaurant as well as direct access to Baia Domizia beach!
There is so much to do with our onsite sports and activities. or if you want to explore the region, there are plenty of historical sights nearby. Visit the ancient ruins of Pompeii and Herculaneum UNESCO World Heritage Sites, take a trip to the beautiful islands of Ischia and Capri, the striking Amalfi Coast or grab a slice of delicious pizza in its birthplace, Naples. There is something for the whole family!
Find out more about this new Alfresco Park in Naples, Italy and book online today here. 
Al Fresco Holidays offer family friendly lodge & mobile homes in over 70 holiday parks spread across France, Italy, Spain, Croatia, Holland, and Austria.
 
Book with Al Fresco Holidays and you can avail of a host of offers including low package prices and group offers.Other dates, parks and share options available, call us for details or to book. Prices and availability subject to change.
 
Find out more about Alfresco Holidays and its 70+ parks in destinations in France, Italy, Spain, Croatia, Holland, and Austria by visiting www.alfresco-holidays.ie.
 
Al Fresco Holidays is fully licensed by commission of aviation regulation (TA 0136).