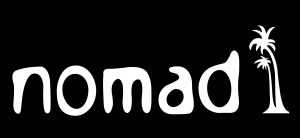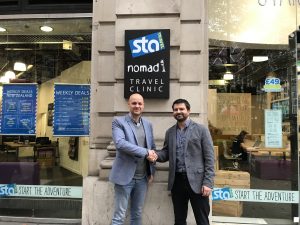 Nomad Travel Clinic, a leading provider of travel health services in the UK and part of the TMB group in Ireland, recently opened it's newest travel health clinic in Victoria, London, on 6th December.
Set in a prime high street location with partners STA Travel, the Nomad Travel Clinic is a two-minute walk from Victoria train and bus station, perfectly placed for a travel health consultation for those based in central London or commuting from the counties of Surrey or Kent.
With 4 clinic rooms available and staffed with Nomad travel nurse specialists, the new Victoria clinic provides a full range of travel health services including, travel vaccines, anti-malarials, a range of specialist medical kits, medical screenings and travel health accessories.
Sharing a location with STA Travel provides additional support to Nomad clients and the opportunity to avail of advice on any travel plans, or to review insurance or visa requirements as necessary, making the Nomad Victoria clinic, a one-stop shop for travel needs.
Andrew Lewis, CEO of the TMB Group (Nomad Travel Clinic and TMB Travel Health in Ireland) said, "Since Nomad left the Victoria location in late 2013, it has been on our road-map to reinstate a clinic in this key area of London. The new Victoria site is our largest clinic in London, the 10th clinic in the UK and the 31st clinic within the TMB Group. Partnering with STA Travel, one of the world's largest travel companies is exciting as it allows us to offer an improved client/customer experience beyond Nomad's travel health service offer".
The new clinic can be found at 52 Grosvenor Gardens, Belgravia, SW1W OAU.
For a full list of clinics visit the Nomad website at www.nomadtravel.co.uk/travel-clinic/. 
 
For further safety tips or further information on your medical needs, or to book an appointment, please contact the one of the Nomad Travel Clinics online at www.nomadtravel.co.uk/.
TravelMedia.ie
Niamh Waters
Ph: +353 86 0492394
Email: niamh@travelmedia.ie
Sinead Farrelly Pendred
Ph: +353 86 2462206
Email: sinead@travelmedia.ie
Michael Collins
Ph: +353 86 8583585
Email: michael@travelmedia.ie
Follow us on Twitter at www.twitter.com/TravelMedia_ie and on Facebook at www.facebook.ie/TravelMedia.ie