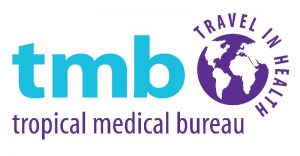 Press release date: August 19th 2019
Are you travelling to Japan for the Rugby World Cup to cheer on the boys in green? Make sure you are fully informed on any travel health requirements by reading this advice from the Tropical Medical Bureau, the leading travel health clinic in Ireland.
Japanese encephalitis is a viral disease found in South-East Asia and the Indian subcontinent.
The infection is spread by the bite of an infected mosquito. This particular type of mosquito favours breeding sites in and around swampy regions and rice paddies.
Most people will have a mild illness with few or no symptoms but for those with severe disease around 30% can develop permanent neurological problems and around 30% will die from the disease.
Prevention
Prevention is focused on avoiding mosquito bites, especially around dusk when this mosquito is most active. Use of insect repellents, appropriate clothing and mosquito nets is recommended.
Risk
The risk for Rugby Fans in Japan will be very small. Individuals should consider being vaccinated where their stay in Japan or the surrounding areas is prolonged, or are at increased risk of exposure to the disease e.g. staying in or around rural regions and rice growing areas; having prolonged periods outdoors in rural areas.
Rubella
The risk of Rubella (and other respiratory diseases) is significantly higher so having cover against Measles, Mumps and Rubella (MMR) is highly recommended. Rubella is a contagious disease caused by a virus. Most people who get rubella usually have a mild illness, with symptoms that can include a low-grade fever, sore throat, and a rash that starts on the face and spreads to the rest of the body.
Rubella can cause a miscarriage or serious birth defects in a developing baby if a woman is infected while she is pregnant. The best protection against rubella is MMR (measles-mumps-rubella) vaccine.
Travel Health
Your travel health needs will depend on your individual situation, including – how long you'll stay, what you'll be doing, your general health. Ideally consult with your travel healthcare practitioner 6-8 weeks in advance of travel. If your trip is sooner, contact them anyway, they may still be able to help and its never too late to seek advice.
To book an appointment with TMB please call us today: 01 2715200. TMB has 22 clinics nationwide.
For more information on vaccines, prices, travel health advice and new items for Japan please visit our website.
Other vaccines to consider include annual flu vaccine, hepatitis A and tetanus.
TravelMedia.ie
Niamh Waters
086 0492394
niamh@travelmedia.ie