Europe is open for travel, so why do Ireland and the UK remain as good as closed? As flights within Europe continue to sell out, flights to and from Ireland continue to fly almost empty. To show that travel is possible and safe, Michael Collins, MD & Founder of TravelMedia.ie and TTR, (Ireland's only specialist travel PR and travel trade representation agency) and Leslie Graham, Editor of Unravel Travel TV (and former RTE and BBC cameraman) have set off on a three day mission around Europe.
Over the course of three days, Michael and Leslie will visit three airports and take and film three separate antigen tests. Along the way they will meet antigen testing officials, visit testing facilities, and interview airport spokespeople. The aim? To show that travel is possible and that testing, and screening is the way forward. If there is any hope for the travel industry, the Irish Government must be more supportive of travel. Discouraging travel is not the way forward. Establishing safe, effective, and affordable screening and testing procedures is.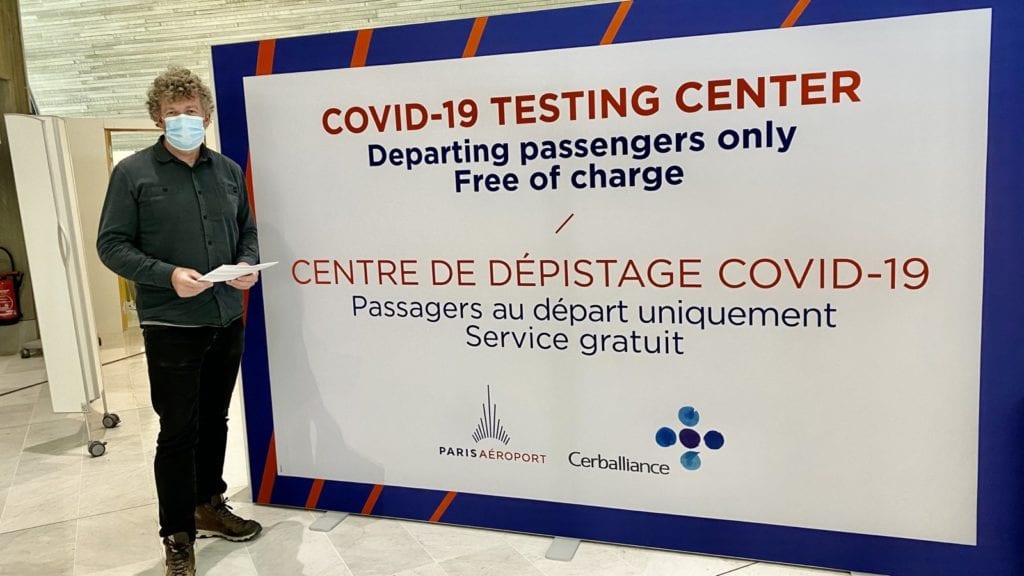 Over the next three days Michael will take rapid antigen tests in Paris CDG, Vienna, and Hamburg Airports. All tests and interviews with spokespeople will be filmed by cameraman Leslie Graham.
See below for schedule:
Tuesday 24thNovember AM/PM: Antigen and PCRs tests with TMB Dun Laoghaire. Results same day. Negative. PCR and antigen.
Wednesday 25th November, AM: Fly Dublin to Paris CDG. Antigen test at the airport, CDG. This test is free for departing passengers.
Wednesday 25th November, PM: Fly Paris CDG to Vienna.
Thursday 26th November, AM: Antigen test in Vienna airport
Thursday 26th November, PM: Fly Vienna to Hamburg.
Friday 27th November, AM: Antigen test in Hamburg Airport.
IMAGE: https://www.dropbox.com/sh/sftldebxxbd6kde/AABPj2OC8kmqSCbMTirLR_h8a?dl=0
Michael Collins, MD & Founder, TravelMedia.ie & TTR, is available for interview. The quickest way to contact Michael is via WhatsApp +353 86 858 3585.
Notes to Editor
About Michael Collins
Michael has worked in the travel and media industries for 20 years. During this time, he has worked as a travel journalist, editor, and publisher with Backpacker, Abroad and Irish Business Traveller magazines. He has also worked in television and radio as a presenter and travel expert.
In 2006 Michael founded TravelMedia.ie (TM), a specialist travel digital PR agency. TM work with Irish and international airlines, tourist boards, hotels, travel tech start-ups and tour operators, assisting them with all things digital, including SEO, SEM, UX, content marketing, PPC, social advertising, remarketing, video production, social media and channel management, blogging, blogger outreach programs and media buying.
In 2016, Travel Trade Representation (TTR) was launched. TTR are specialists in offering representation services to international clients servicing the Irish travel and tourism market.