The new and first in class Edge Golf College, at Portugal's Troia Golf Resort, is now recruiting aspiring young amateur golfers from across the world.
Whether looking to turn professional or become a leader in the golf industry, Edge is offering golfers a once-in-a-lifetime opportunity to study their passion while playing and competing in Portugal's wonderful climate.
Troia, regularly ranked in Europe's top 10 venues and a jewel in the Robert Trent Jones Senior portfolio of courses, has partnered with Edge Golf College to develop the next generation of high performance golfers with an intensive programme focused on education, training and developing players to reach the highest level.
Edge Golf College's two years of bespoke golf-specific education is solely dedicated to tournament performance, performance psychology and business – touching on topics such as biomechanics and sports nutrition. This gives students the opportunity to enhance their career options while immersing themselves in a world class training environment.
Students will leave the College with a degree in Sports Business Management or Sports Coaching Performance, awarded by the University of Central Lancashire. Alternatively, they can opt to take Edge's qualifications to a University closer to their home. This unique programme has been written by a number of industry experts, specialists in their fields, to accelerate golfers' development faster than any other college programme worldwide.
Combining a higher-education curriculum, for players aged 18 and over, with more than 45 hours of practice a week, the College will give ambitious golfers the chance to focus solely on their game, with every department being analysed and improved on a daily basis.
Based full-time over the winter at the Troia Golf Resort, Edge Golf College is perfectly placed geographically and educationally to transition players from elite amateurs to tournament professionals, whilst delivering the toolbox required to become a leader in the golf business world.
Students will have unlimited access to the spectacular 18-hole championship course, which benefits from sandy soil and one of the most envied climates in Europe.
But, it is not just the top quality course that makes Troia the perfect destination for Edge Golf College. Troia is home to unrivalled practice facilities, including a 'built for purpose' state-of-the-art academy, newly-designed driving range and several short game areas perfect for warm weather training.
The focused practice and education schedule is combined with regular opportunities to compete, with at least one World Amateur Golf Ranking event every month through the Portugal Pro Golf Tour. Edge's programme has been designed to allow students to take part in regular tournaments during term time, including releasing students to compete in their own national events, encouraging them to play in the European Tour Qualifying School, and, if ranked highly enough, qualify for the Portugal Masters and the Portugal Open.
Neil Connolly, co-founder of Edge Golf College, said: "We launched Edge Golf College to fulfil the need for a centre of excellence for education and performance for top players from European countries. We are able to deliver to them an opportunity to play, practice, compete and learn all year round in a warm European climate, without the upheaval and current uncertainty of heading out to the US for a scholarship.
"We feel extremely lucky to be able to operate out of Troia – it's one of the safest and most beautiful facilities in Europe and is the ideal training environment for students wanting to specialise in golf performance, not to mention the sunshine and warm weather offering the perfect conditions for off season training."
"Many European Golf Federations, including Portugal and France, are on board with the concept of Edge. We want our student athletes to remain in close contact with their home support team so that their transition to the professional game is seamless. We simply provide the education to develop the player, a safety net for their career and the perfect environment from which to develop their skills to the next level."
There are three learning options available – remote, blended and residential – with a price point to suit every player's budget. Scholarships are also available for eligible players.
Edge Golf College is currently recruiting for the first year at Troia, which starts in September 2021, and is requesting that any players interested enquire via their website or attend one of their Open Days in person or 'virtually'.
To learn more about Edge Golf College and when the next Open Day is happening please go to www.edgegolfcollege.com or scan the code below: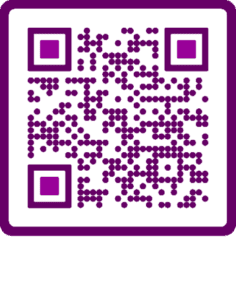 ENDS
For more information on Visit Portugal please contact Niamh Waters niamh@travelmedia.ie