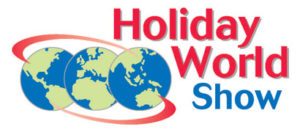 Would you like to win a worldwide travel voucher for your dream holiday? Then come and visit Hayes & Jarvis at the Holiday World Show this weekend where you could walk away with a €500 voucher!
The Holiday World Show takes place in the RDS Simmonscourt Ballsbridge, Dublin 4, from Friday 25th – Sunday 27th January 2019.
Hayes & Jarvis' experts will be located on stand K2 where they will be helping people plan and book their dream holiday.
If you book with Hayes and Jarvis at this weekend's Holiday World Show, you can save 45% on exclusive holiday offers and get a complimentary VIP chauffeur service to and from the airport of your chosen destination when you book a multi-centre holiday!
With this luxurious VIP chauffeur service, you will feel like royalty before you even begin to explore bustling cities, beautiful landscapes, cultural world heritage sites and the idyllic golden beaches of your destination.
So, what are you waiting for? Be sure to come along and talk to Hayes & Jarvis at stand K2 from Friday 25th – Sunday 27th January 2019.
Get a 2 for 1 voucher for Holiday World Show by logging onto www.holidayworldshow.com
Call (01) 513 4329 to chat to one of our Destination Specialists or make an enquiry and we'll get back in touch with you.
For more information visit www.hayesandjarvis.ie to be truly inspired or call into the Hayes & Jarvis office just off Grafton Street – 18- 19 Duke Street, Dublin 2 – where the expert staff will help you create your dream holiday.
T&Cs apply. Offer applies to new bookings only and is subject to availability. They reserve right to amend the offer at any time. Offer can be withdrawn at any time without notice. Visit www.hayesandjarvis.ie for full T&Cs.
Hayes & Jarvis, Ireland's leading long haul destination specialists offering luxury experiences worldwide.
TravelMedia.ie
Niamh Waters
Phone: 086 0492394
Email: niamh@travelmedia.ie
Sinead Farrelly Pendred
Phone: 086 2462206
Email: sinead@travelmedia.ie
Michael Collins
Phone: 086 8583585
Email: michael@travelmedia.ie
Follow us on Twitter @TravelMedia_ie and on Facebook www.facebook.com/TravelMedia.ie.