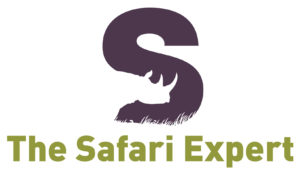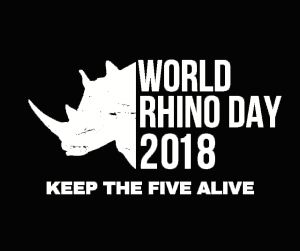 Press release date: 19th September 2018
World Rhino Day takes place on the 22nd September 2018 and celebrates all five species of rhino both African and Asian.
Sadly it is now a fact that one of Africa's most iconic animals, the magnificent Rhino is being pushed further and further towards extinction.
In recent years, rhinos have been threatened by poaching, urbanization and pollution, which have left certain rhino species on the brink of extinction while leaving other species severely endangered.
Established in 2011, World Rhino Day strives to promote awareness of this harrowing fact and increase protection of this magnificent species.
This cause is very close to the heart of the Safari Expert, a leading boutique travel agent, focusing on luxury safari experiences across Eastern and Southern Africa, the Indian sub-continent and the Indian Ocean.
For every client of the Safari Expert's who is booked on a trip to Southern Africa, a €25 donation is taken from their profits and put toward the Chipembere Rhino Foundation. The foundation has been making great headway joining forces with technology and law enforcement partners in the battle to ensure the survival of rhinos.
So far he has donated €8,000 to the cause. This small effort helps to continue to try and change mindsets to help Africa's iconic wildlife to survive, by engaging with communities and educating children as a way to inspire them to take ownership of our amazing natural heritage.
When booking with the Safari Expert, you know you are also doing your part to help save these amazing endangered species.
If you are thinking about taking a safari and want to ensure that you are working with a company who puts the conservation of wildlife first and foremost, then take a look at some of these amazing itineraries from the Safari Expert.
Namibia Classic Self Drive Safari from only €3,329pp.
A trip into the desert, a few days at the seaside, archaeology, wildlife activity and big cat conservation are the main highlights. Namibia is a country of huge blue skies, endless horizons, spectacular sand dunes, a harsh but beautiful coastline, and teeming game reserves.
Price includes: Meet and greet services in Windhoek with pre-tour briefing & detailed travel digest, arrival transfer in Windhoek, 13 Days Group "K", Mitsubishi ASX or similar vehicle rental, all relevant vehicle rental fees, meals, drinks and accommodation as specified.
Please note international flights are not included but will be priced on application to ensure the best rates.
Ref No: TSENTT02
For a full itinerary click here!
Cape Town, Winelands, Garden Route and Eastern Cape Safari from €2,039pp.
Start your trip with a visit to the vibrant city of Cape Town, within easy driving distance of the valleys of Paarl, Stellenbosch and Franschhoek, which have become known as 'The Winelands'. Travel further east towards the Garden Route, before ending your trip perfectly with a "Big 5" Safari in the malaria-free Eastern Cape.
Price includes: Accommodation (based on availability at the time of quotation), car hire, all meals and drinks as indicated, all wildlife viewing by 4X4 vehicle shared with other guests, driven by a highly qualified naturalist guide, all applicable hotel and lodge taxes, transfers as specified in the itinerary.
Please note international flights are not included but will be priced on application to ensure the best rates.
Ref No: TSEDAFR01
For a full itinerary click here!
For more information or to book visit www.thesafariexpert.com or call the experts on 01-2412389.