Kendall recently completed a PR Internship with us – here's how she got on!
"With graduation from Georgia Southern University in sight, I knew I needed one more PR internship under my belt before my job hunt in the spring begins. So, back in December, I started looking into summer internships in Savannah, Ga when I came across an ad for internships abroad. I thought I might as well travel to a new and exciting place for an internship, then be stuck in the same South Georgia routine. My placement in Dublin was the perfect fit. The smaller city, unique character, and lively pub and music scene made this summer fly by. However, what really made this summer as incredible as it was, was working with TravelMedia.ie.
Watching and learning
TravelMedia.ie taught me what it is like working in the public relations industry. Even just observing the day to day routines of Niamh, Michelle, and Michael helped me see what this industry is all about and how it is to work with so many different clients.
During my 10-week internship at TravelMedia.ie, I got the opportunity to write press releases and blogs, generate social media content, attend the major summer events, and get a better grasp on PR as a whole.
Events
I came to TravelMedia.ie at just the right time for the TravelMedia.ie Awards and the USA Summer Soiree.
I got to see the amount of work that went into these events from advertising on social media to coming up with creative games, decorations, or activities that really make the events stand out.
The events were huge successes and being able to see how TravelMedia.ie organized and ran them gave me a better understanding of the event side of PR.
Social Media
My university courses have tried to mimic the idea of working with clients by coming up with hypothetical companies that we would create content for.
However, it's not until I actually started coming up with Facebook and Twitter posts and saw them posted on a client's pages that I saw just how much work goes into generating content for clients. Every company has different audiences and people to target, so being able to write out posts for different clients made me get some valuable experience in the social media aspect of PR.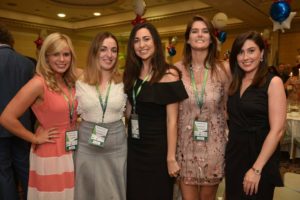 Blogging
Another part of public relations that I learned a lot about was the blog writing.
I am constantly researching places to travel and travel tips, so writing so many blogs for TravelMedia.ie's clients did not even feel like work.
Aside from learning how to format blogs and what to include or exclude, I got the gist of how important blog writing is for a company website.
The blogs that I wrote drove new visitors to the websites and made the company's name pop up more when people are searching the web.
Summing up my PR internship
Although my time in Dublin and at TravelMedia.ie was short, I learned so much about the public relations industry that will put me ahead when I start my job search.
I cannot thank the people in this company enough for allowing me to get so involved in the day to day routine of the company, and for teaching me what it is really like working in the public relations industry.
My placement in both TravelMedia.ie and Dublin were godsends, and the entire experience got me excited for my future career in public relations."
The team at TravelMedia.ie would like to thank Kendall for taking the time to write this blog post. Kendall was a great asset to our team during her her internship. We wish you the best of luck with the rest of your studies and your future career!