TBEX North America 2020 will take place in Lafayette, Louisiana, October 7-9th 2020.
TBEX is a travel blogger conference. TBEX Lafayette will be followed by Festivals Acadiens et Créoles. Attend TBEX 2020 to learn how to become a travel blogger and how to make money as a travel blogger.
Check out the video interview with Jesse Guidry, VP of Communications, Lafayette Travel, Louisiana.
We are very excited that TBEX 2020 North America is gonna be held in the happiest city in America, the heart of Cajun and Creole country, Lafayette, Louisiana between October 7th through the 9th, 2020.
Lafayette, Louisiana, is known for food, music, and culture, a little world within itself, about what is really exciting is that the conference will end with one of the largest festivals: Festivals Acadiens et Créoles. The three-day festival hosts 60 musicians across six stages, with a food demonstration and food court. It's really a Cajun and Creole experience like no other, and TBEX 2020 North America cannot wait to share it with everyone.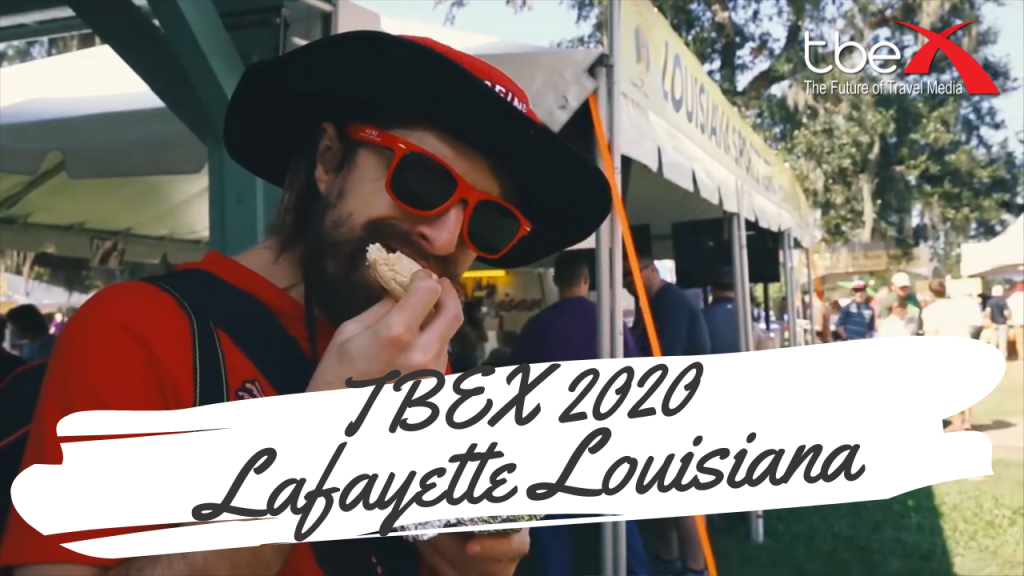 The great thing about Lafayette is that it has a regional airport with direct flights coming in from Houston and Atlanta, so transportation should not be a problem! The weather will be very beautiful in October – it's what the locals like to call 'windows-open weather'.
The conference has a little of everything. They have food tours, cultural tours. If you like music, they have plenty of that and don't worry, if you don't know how to dance, there's plenty of people waiting in line to teach you!
The Festivals Acadiens et Créoles is been going on for about 45 years now, and it's an exploration of the Cajun and Creole cultures, both music, the food, and the culture, it's a blending of six different stages where 60 local musicians perform Cajun and Zydeco and Creole music. There is also a cultural tent where there's a cultural exchange with some cultural bearers. Another great thing is that if you're a musician, bring your instruments because they also have a jam tent so you can practice some of the music that you're seeing on stage, led by some of the people that you've just watched.
In Lafayette, they have a really thriving downtown, so you can get a little dose of everything. Check out LafayetteTravel.com for tons of travel ideas from a host of writers that know what fellow writers like!
We can't wait to see you in the happiest city in America, Lafayette, Louisiana, for TBEX 2020 in North America, taking place October 7th through the 9th. 'Laissez les bons temps rouler'.
Will we see you at TBEX North America 2020?  Tweet us @TravelMedia_ie and tell us all about it!