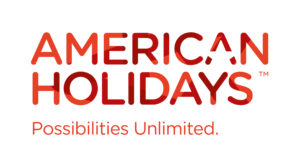 Press Release: 23rd September 2019
You may have seen the news that Thomas Cook has been placed into administration. If you have booked a Thomas Cook holiday with American Holidays please see below details for support from our dedicated customer response teams.
American Holidays is a member of ATOL which means as customer of ours your holiday is fully protected.
IF YOUR THOMAS COOK HOLIDAY PACKAGE BOOKED WITH AMERICAN HOLIDAYS
For customers currently on holiday
If you are currently in resort and your booking was made with Thomas Cook through American Holidays, your booking will continue as planned. Our local office in North America will get in contact with you directly (local time) or if you want to contact us you can reach us on +1 888 345 5252.
For customers with bookings
If you have a booking your travel may be able to continue as planned with little or no additional cost. Please call us our Belfast office on 028 90 511871 or Dublin on 1 433 1060 with your / the name in which the booking has been made in and your departure date handy.
Not sure if you are booked with American Holidays for Thomas Cook holidays?
First, check your invoice or documentation from Thomas Cook and see if we are listed. If you are still not sure, please call us at Belfast office on 028 90 511871 or Dublin on 1 433 1060 and we can assist.
Please note: If your booking has Thomas Cook Flights on it, it was not booked through American Holidays.
For all other queries please contact us on our main reservation numbers:
Belfast: 028 90 511800
Dublin: 01 433 1060.
We can still help
If your Thomas Cook Flights or Package Holiday have been cancelled American Holidays can help re-book your packages to the USA, Canada, Mexico, the Caribbean, Indian Ocean destinations (Maldives, Mauritius, etc), Africa, Asia, and all cruise destinations. Please phone us at 028 90 511800 with your Thomas Cook documentation handy, including passenger names and dates of travel.
For more information visit
https://www.americanholidays.com/en-gb/faq/
TravelMedia.ie
Niamh Waters
086 0492394
niamh@travelmedia.ie
Michael Collins
086 8583585
michael@travelmedia.ie