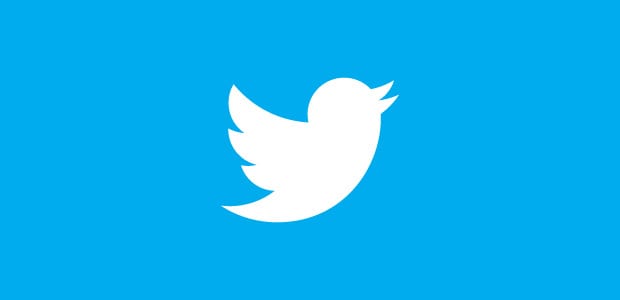 [su_heading style="default" size="16″ align="left" margin="20″]Another day, another change in the world of social media. This time however, the culprit is not Facebook, but Twitter, who has just announced a brand new profile design which it claims will make it even easier to 'show the world who you really are.' [/su_heading]
In a blog posted on Tuesday Twitter said, 'Moment by moment, your Twitter profile shows the world who you are. Starting today, it will be even easier (and, we think, more fun) to express yourself through a new and improved web profile.'
The new design has  been rolled out to a small group of users, with the rest of us set to receive the new design over the coming weeks.    
So what are the new features?
One of the most obvious changes to Twitter in this new design is the introduction of a larger header photo which dominates the top of the profile page.  
Under the larger header photo, users will see tabs for the number of tweets, number of photos/videos posted, amount of users being followed and the number of followers.  Twitter has also introduced the option of seeing 'tweets and replies' in a separate column.
[su_quote style="default"]As well as these changes, the new profile will allow users to 'pin' their best tweet to the top of the page and will also present tweets with the most engagement in a larger font.[/su_quote]
Twitter has also done away with the option of a background image but you can customise the look of your page slightly by changing the link highlight colours.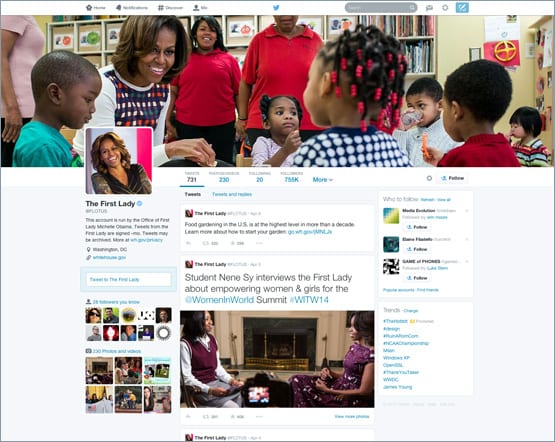 What are the benefits?  
Like the Facebook cover image, the new Twitter cover photo can be used as an eye-catching way of displaying important information about your company. It will also allow users to really make the most of the images that best represent them.
[su_quote style="default"]Another excellent part of the redesign is the introduction of the 'tweets and replies' tab and the 'photos and videos' tab. Having both of these options available while browsing now means that it will be much easier to navigate through other user's content and select the types of tweets that you want to see.[/su_quote]
One of the biggest problems many users have had with Twitter was the inability to make important content permanent. This often resulted in having to re-tweet the same information numerous times to make sure followers were made aware. However, by allowing users to 'pin' a tweet to the top of their page, Twitter is providing a fantastic tool for showing off the content you consider to be the most important.
Similarly, by showing more popular tweets in a larger font, Twitter is again helping to draw attention to the very best aspects of your account. 
Our advice
Although this update is quite a significant departure to what Twitter users are used to, it also  has many benefits that we feel, will make using Twitter much easier. Our advice is to take the time to really get to know the new features and use them as excuse to give your page an overhaul.