When it comes to online marketing, it's safe to say that most SME's are fully aware of the huge benefits to be gained from using websites such as Facebook and Twitter to promote their business. 
Although traditional social media is an excellent way of spreading the word about your business, websites such as YouTube also offer a fantastic opportunity to market your business in a way that is going to excite your target market.
Creating video content may seem like a difficult and complex way of marketing compared to the ease of the social networks mentioned above, however, thanks to YouTube, it has never been to market your business that your customers and clients will want to engage with.
With more than 1 billion unique visitors per month, YouTube is one of the biggest websites in the world. It is also the second largest search engine in the world after Google, processing over 3 billion searches per month. Combine these figures with the fact that by 2018, video will account for 79% of all consumer internet traffic, and it becomes clear that now is time to make sure your company is using YouTube to its full marketing potential.
With this in mind, we've written a quick guide with some of the most important things to note to help you get started in the world of video marketing.
1: Short and sweet content  
Regardless of whether you want to use YouTube to drive traffic to your website or to promote a new product or event, the same rule always applies, keep your videos short. 
According to data gathered by Wistia, audiences engage much more with shorter videos. Their research shows that people are more likely to view a shorter video in full than they are to view a longer one. It also shows that less than 50% of a video is viewed when that video is over 10 minutes long. This means that above all else, you need to ensure that you get your message across before your viewer gets bored.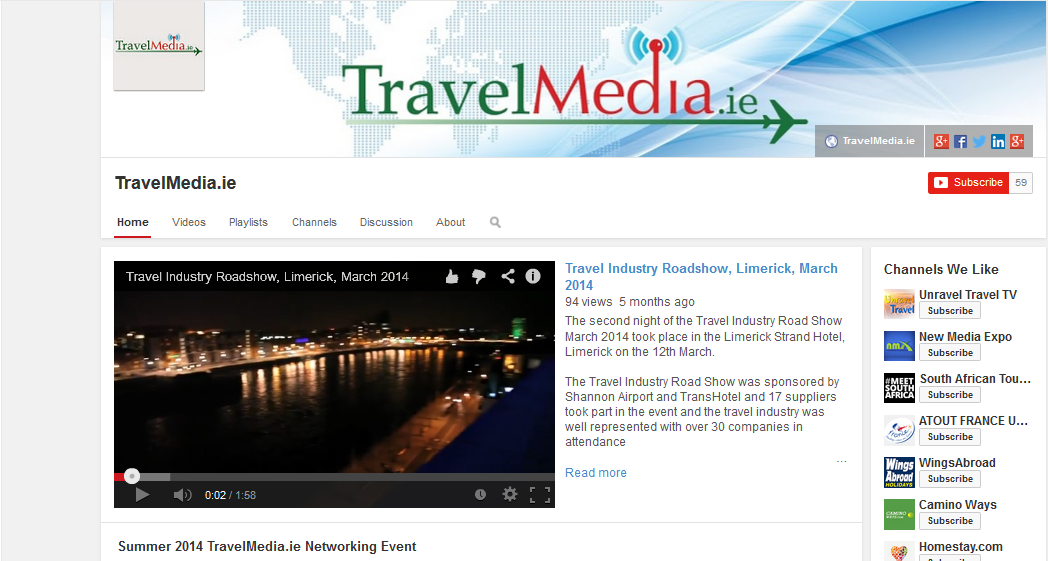 So what kind of content will excite your viewers? In a world full of cute cat videos and adorable laughing babies, it can be hard to see how to make your content relevant but, there are a number of easy to produce options available that will draw viewers in.
For example, if you're launching a new product, you could create a short tutorial showing how to use it, if you're running a competition, select the winner with a fun and entertaining video announcement or if you're promoting an event, then film some behind the scenes footage of the preparation to generate a buzz. You could also let your customers and clients do the talking and film some short testimonials or reviews – the possibilities are endless.
2: Utilize the tools at hand
YouTube have a number of tools to help you make the most of your videos. One of the most useful tools on offer is the 'call to action overlay.'
A call to action overlay will appear as soon as somebody clicks play on your YouTube video and can be used to share additional information about your brand, such as news of a sale or additional products you wish to promote.
Most importantly, when a user clicks on the call to action overlay, they are re-directed to an external web page which is a great way of driving traffic to your website.
3: Make your video findable
There is no point in creating a fantastic video if your audience of potential customers can't find it. There are over 100 hours of video uploaded to YouTube every minute meaning that your video has a lot to compete with so it's important to take the time to make sure it's visible. 
There are three easy and very effective ways to make sure your video is at the top of the search results:
i) Title –A title is far more important than most people would think. When searching on YouTube, people use keywords similar to how they would on Google. This means that you need to think about what keywords you want your video to be associated with and then use those words in your video's title. Doing this gives your video the best chance of being seen by the people you want to reach.
ii) Tags – While uploading your video, YouTube gives you the option of attaching certain tags to it. YouTube will automatically suggest some tags which are based on common search terms for the video category that you have selected, however, you should also manually input any additional tags that you think are relevant.
iii) Description – When writing your description, try to use as may keywords as possible. Again, this means that your video will be easily found when people are searching for these keywords. You should also include any external links to your website or social media pages in this section so that potential customers can easily access more information about you.   
As well as making sure your videos are findable on YouTube itself, it is also a good idea to share your videos on your social media channels or embed them onto your website. Not everybody logs on to YouTube directly so it's important to make sure that your content is reaching all of your followers, even those not on YouTube.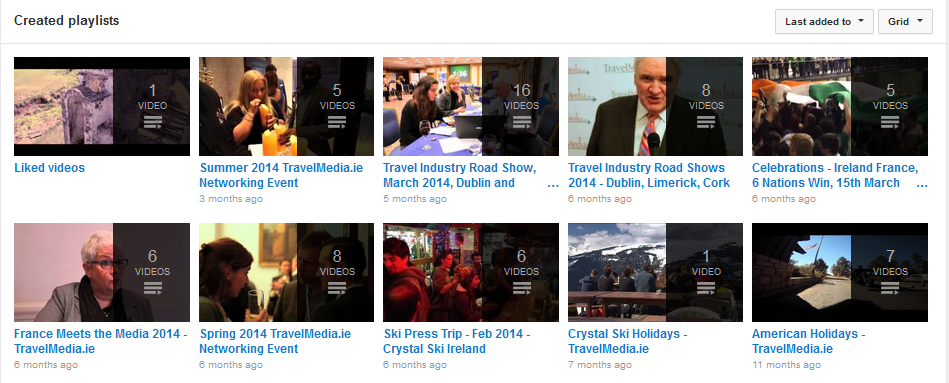 You should also take the time to add your company logo, information and links to your YouTube channel homepage. This page is yet another place for you to promote your brand and is also where your viewers can find specific playlists of your content and any videos that you have added to your favourites. 
4: Engage with your audience
As already mentioned, YouTube is a massive online community and viewers will want to comment on, like and favourite your videos. To encourage this kind of interaction, you should always reply promptly to any comments, even those that are negative, that are left under your videos. Just like on Twitter and Facebook, YouTube comments should not be ignored and companies who take the time to respond with personalised answers very quickly gain the trust of any potential customers.  
Do you want to learn more about using YouTube to market your business? Contact a member of the TravelMedia.ie team who will be happy to advise you of even more effective tips and tricks.  
Visit the TravelMedia.ie YouTube channel here.