August marked the end of the Summer with exciting opportunities and new trips. Read on to find out everything we got up to this month…
Ciara goes on a holiday break to France
Ciara enjoyed a week off in the beautiful Cannes, France. She spent a week relaxing in the hot sun and enjoying copious amounts of pain au chocolats!
Whilst there, Ciara took the opportunity to visit Monaco, the home of Formula One. They visited the Prince of Monaco's car collection, witnessed the stunning architecture, took a trip to the aquarium (to cool off) and wandered the streets observing the Formula One track.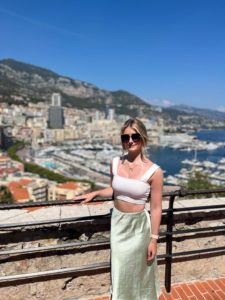 Michael enjoyed a well-deserved break in Cork
Michael Collins took some well-deserved time off and went on a family vacation to Cork and down the beautiful country of Ireland where he got some of August's fabulous sunshine while partaking in activities such as cycling and walking along the coast.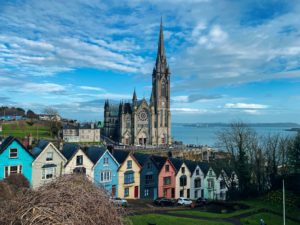 Annette enjoyed a month off while visiting the beautiful Greek Islands
Annette McCann of TTR enjoyed 4 weeks off during July and August. During her annual leave, Annette went Greek Island hopping on a family holiday to Crete, Mykonos and Santorini where everyone enjoyed the fantastic Greek culture and cuisine, and of course, some fabulous cocktails.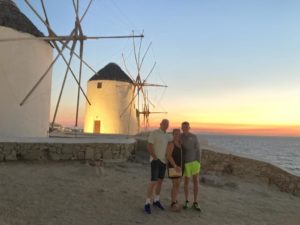 TravelMedia.ie enjoyed a trip to Lisbon, Portugal
The TravelMedia.ie/TTR team travelled to Lisbon, Portugal for a 4-day brainstorming trip. Michael Collins, Ali Finnegan, Raluca Andronic, Ciara Dunne, Annette McCann, Leslie Graham and Rafal Kostrzewa enjoyed a range of activities including a food segway tour and strolling around the city in tuk-tuks while experiencing more of Portugal's culture and delicious food. A successful and fun way to end the Summer all 'round!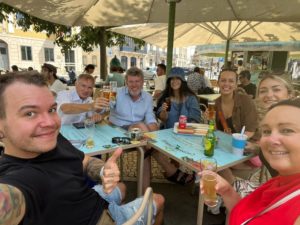 NEW Video: Sara Darling Reviews Hotel Honucai, Mallorca, Balearic Islands, Gallery Hotels, Spain
Sara Darling, Freelance Travel Writer talks about her experience staying at Hotel Honucai, Colonia de Sant Jordi, Mallorca, Balearic Islands. Hotel Honucai is part of the Gallery Hotels Spain collection.
Join us next month to learn more about what the team at TravelMedia.ie got up to during the month of September.