Despite the fact that February is the shortest month of the year, it has been one of our busiest yet. With COVID-19 and travel restrictions easing in Ireland, and worldwide, we are finally back into even more travel and hosting live events. Read on to find out everything we got up to this month…
Annette McCann joins the team as Travel Trade Account Manager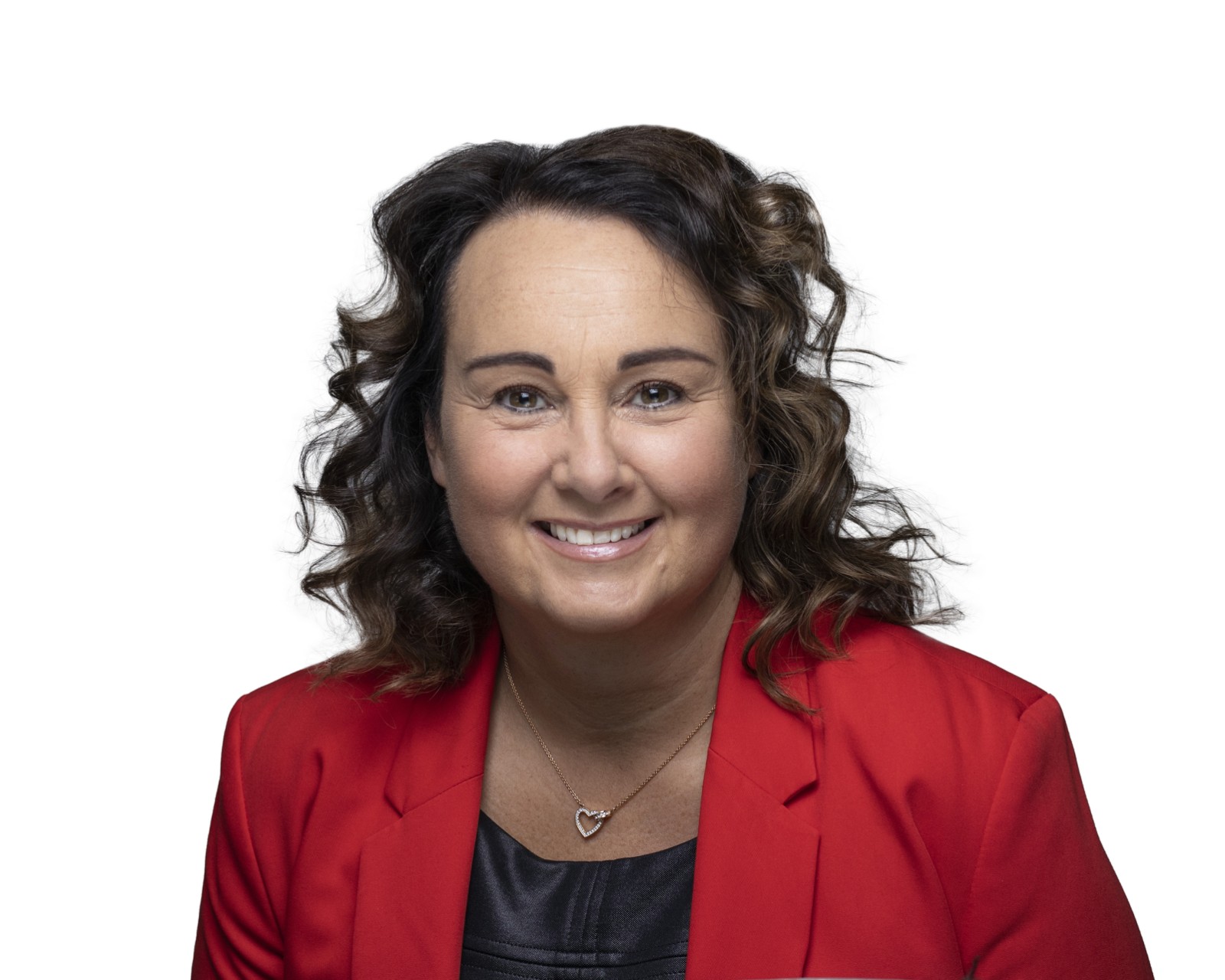 TTR was pleased to welcome Annette McCann the newest Travel Trade Account Manager. Annette is well versed in the travel industry having previously worked as a Travel Counsellor for the past five years and various other travel agencies.
Annette is passionate about all things travel and has travelled extensively for both work and leisure. In her role in TTR, Annette offers representation services to international clients servicing the Irish travel and tourism market.
Annette's skill set includes:
Travel Management
Event Management
Relationship Building
Social Media Management
Presentation & research
Sales
TMB Reveal What Destinations Irish People are Travelling to in 2022

Ireland's leading travel health group, Tropical Medical Bureau (TMB), have revealed the most popular long-haul destinations for 2022.
Brazil
Thailand
Peru
Columbia
Mexico
Ecuador
Costa Rica
Tanzania
Argentina
Bolivia
In contrast to TMB's list of top-ranking long-haul destinations in 2019, which was dominated by Southeast Asian destinations, with Vietnam ranking first, followed by Thailand, India, and Cambodia, South American and Central American countries take the lead for 2022.
Full press release is available here.
Portugal Removes Requirement for Negative Test for Arrivals

On Thursday, February 3rd 2022, the Portuguese Council of Ministers announced that the requirement to present proof of a negative test result on arrival to Portugal will be removed for travellers who hold a valid EU Digital Covid Certificate or other proof of vaccination recognised by Portugal.
As of 00:00 on the 7th of February 2022, persons are required to present the Passenger Locator Form and a valid EU Digital Covid Certificate to gain entry to Portugal. Read the full press release about the new travel protocols in Portugal here.
TravelMedia.ie Started Working with FROSCH Ireland

In February, the TravelMedia.ie team started working with FROSCH Ireland, assisting them with all their travel PR needs. Founded by Angela Walsh in 2000, FROSCH Ireland provides the technology and resources of a large Global Travel Management Company while delivering highly personalised service, exceeding the expectations of even the most discerning clients. Their expert team offer a white-glove, personal approach, taking the time needed to get to know client's needs and unique requirements, before providing tailor-made solutions.
The team at TravelMedia.ie are looking forward to continuing our work for FROSCH Ireland.
Media, for information on FROSCH Ireland, please contact Ali Finnegan ali@travelmedia.ie
FROSCH Ireland are Expanding

From the 1st of February 2022, KC Travel based in Tralee, Co Kerry will join the FROSCH Ireland family.
FROSCH Ireland has undergone significant changes since it was established in 2000. The travel industry has been revolutionised due to digital transformation and rapid changes in consumer behaviour. These developments have given us an opportunity to review and constantly innovate in order to remain relevant and successful. As we emerge from the COVID-19 pandemic we are preparing for a new future of travel.
Full press release is available here.
Meet the Media 2022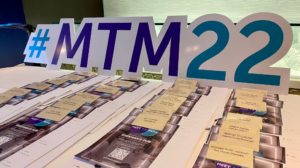 TravelMedia.ie's Meet the Media 2022 was an absolute success with over 60 media and 20+ suppliers who attended and not only reconnected with one another but also created new connections throughout the day via meetings, lunch and some Irish snacks during the coffee breaks.
Thank you to everyone who attended, we could not be more delighted for events to finally be back once again!
Save the date for Meet the Media 2023 – Monday, 13th of February 2023!
Barbados Update Travel Protocols


One week after discontinuing its curfew, the Government of Barbados is announcing a series of updates to enhance travellers' entry process into the country.
As of February 26, 2022, Rapid Antigen tests are accepted for entry to Barbados, once administered by a healthcare provider no more than one day prior to arrival in Barbados. Rapid Antigen Tests are widely available in Ireland and results are typically returned within one hour.
Also accepted are COVID-19 PCR tests taken no more than 3 days prior to arrival in Barbados. The COVID-19 tests can be taken using samples administered by nasopharyngeal, oropharyngeal, nasal, anterior nares, or mid-turbinate swabs. However, the following PCR tests will not be accepted:
Self-administered swabs are not accepted.
Shallow nasal swabs are not accepted.
Saliva tests are not accepted
Travellers can also expect to see changes to the Grantley Adams International Airport (GAIA) experience. All paper forms previously distributed onboard aircraft arriving in Barbados will be discontinued. In addition, travellers will once again utilize the more spacious main arrivals hall, instead of the temporary Gate 14-16 arrivals hall previously stood up to manage port health entry checks and testing during the pandemic.
Dr. Karen Weekes arrived in Barbados becoming the first Irish woman to row solo across the Atlantic Ocean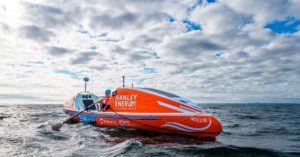 Irish Solo Rower, Dr. Karen Weekes has completed her Record-Breaking Bid to be the first Irish woman to row solo across the Atlantic Ocean.
After beginning her journey in Gran Canaria, Canary Islands on the 6th of December of last year, Karen has finished her journey, arriving in Barbados yesterday, the 24th of February 2022, after a lengthy 80 days at sea.
TravelMedia.ie's Ali Finnegan and Irish journalist, Isabel Conway, were in Barbados to welcome Karen into the bustling Bridgetown Port as crowds gathered to cheer the Irishwoman on as she arrived, including 30 of Karen's friends, family and colleagues, Barbados Minister for Sport, Charles Griffith, and Jens Thraenhart, the CEO of Barbados Tourism Marketing Inc., who then presented her with a gift of Bajan rum to acknowledge her astonishing achievement.
Ali & Ciara Celebrated their Birthdays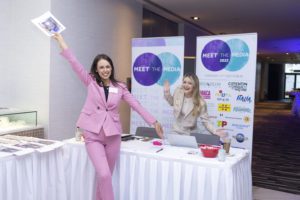 Both TravelMedia.ie's Ali Finnegan and Ciara Dunne celebrated their birthdays in February. With such a busy month in the office, the team are looking forward to belated celebrations this month!
Michael Collins Gran Canaria & Fuerteventura Press Trip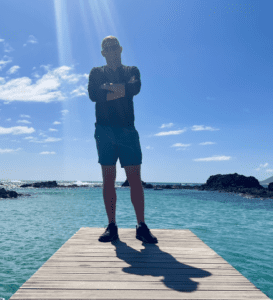 Michael Collins travelled to the Canary Islands with freelance journalist Richard Jones. The pair enjoyed a mutli-island trip to both Gran Canaria and Fuerteventura. The sun was shining as they played a round of golf in Gran Canaria and explored the sand dunes in Fuerteventura.
TTR Spring Road Show 2022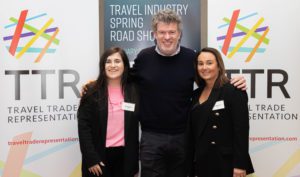 TTR's Travel Industry Spring Road Show has been an absolute success. Annette McCann, Raluca Andronic, Michael Collins and Leslie Graham hosted the Spring road show in Belfast, Galway and Cork. Three cities and 1,000 kilometres later, our road show has seen 75+ travel agents who met with several suppliers across the travel trade for a great afternoon of networking.
The TTR Spring Road Show brought up new opportunities and allowed for the attendees within the travel trade to reunite with old friends and create new connections. Thank you to everyone who was able to come along and congratulations to all of the agents who have won prizes along the way.
Thank you for reading our blog 'What We Did This Month' – February. We'll be back next month with a round-up of our March antics. Stay tuned!