Here at TravelMedia.ie Towers, the month of July was packed with exciting projects, great content as well as a new client! Read on to find out all we got up to…
UNTWO Canary Islands Press Trip
On behalf of the Canary Islands Tourist Board and the World Tourism Organisation (UNWTO), in July TravelMedia.ie arranged for a delegation of travel trade and media to experience the world of post-COVID travel on a trip to the Canary Islands. This was the first official trip of the UNWTO, and the first press trip post the COVID-19 unlocking to the Canary Islands.
Following a special validation flight from Madrid which included members of the UNWTO delegation, trip participants were dispersed among the Canary Islands to see first-hand the safety measures and precautions that are being taken to keep future visitors safe and healthy during their holiday.
Overall, the press trip was a huge success and generated fantastic media coverage across Ireland and UK, in online, print, radio and video, including features in Lonely Planet, Active Traveller, the Irish Independent, the Guardian and the Telegraph to name but a few, showcasing the Canary Islands as a safe post-COVID travel destination. Check out the TravelMedia.ie YouTube channel for information, interviews and more press-trip-related video content.
Accident & General Appoint TravelMedia.ie
In July, TravelMedia.ie were delighted to announce that we have been appointed by Accident & General Insurance Services as their new PR and Digital Marketing Agency. The exciting news came as Accident & General prepared to launch a number of new products and levels of cover into both the trade and consumer markets, including StaycationCover.ie and some 'soon-to-be-announced' products. Check out the full press release here.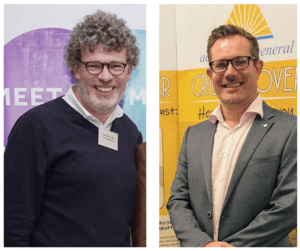 Niamh Returned to the Office
TravelMedia.ie's Niamh Waters regained some level of normality in July as she returned to the office after over four months of working from home. The TravelMedia.ie office, located in Iconic Offices, was refurbished during lockdown and now includes all the necessary infrastructure to reduce the spread of COVID-19, such as plexiglass desk dividers, temperature checks on entrance and numerous hand sanitising stations.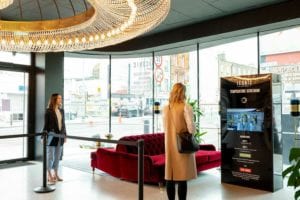 Flights Take Off Again
July brought with it some good news for the travel industry as flights in Ireland resumed once again after what most will agree, feels like an age. As of July, there are over 25 airlines operating limited services at Dublin Airport including, Aer Lingus, Air France, American Airlines, British Airways, Emirates, KLM, Ryanair, and TAP Air Portugal. More airlines are expected to commence in August and September. Check out our YouTube video below to find out what it's like to fly with Aer Lingus in COVID-19.
Leila Enjoyed a Staycation
In July, TTR's Leila McCabe enjoyed some well-deserved time off. Leila took two weeks off and, while she would usually jet off to Spain, this year she decided to enjoy a staycation and spent time in Kilkenny with her family before celebrating her daughter Sofia's 6th birthday!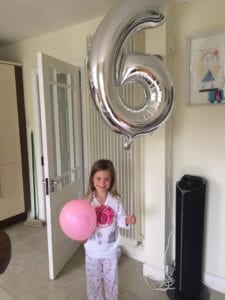 American Holidays Videos
During July, American Holidays asked their staff what destination they can't wait to return to and why this destination is so special to them. TravelMedia.ie's video extraordinaire, Leslie Graham worked alongside American Holidays to create this into great YouTube content. First up, is Sharon Fitzharris, Marketing Executive American Holidays. Check out her video on YouTube and see why she can't wait to return to Toronto, Canada…
Visit Portugal Facebook Live
On Friday, July 3rd, members of the travel trade and media tuned in for a real-time insight to tourism in Portugal as Susana Cardoso, Director, Ireland, Visit Portugal, joined us on Facebook Live, direct from Portugal. Susana answered numerous questions relating to Portugal's tourism industry and what things are really like over the, from beaches to bars and hotels to hairdressers. Check out Susana's full interview on the TravelMedia.ie Facebook page.

Barbados Ruminar
It's no secret that Barbados produces some of the best rum in the world so, to celebrate World Rum Day on the 11th July, TTR and Visit Barbados hosted the Barbados Ruminar! The event, which took place over Zoom, outlined the history of rum in Barbados, showcased its importance in Bajan culture and heritage and, of course, provided attendees with some delicious rum recipes along the way.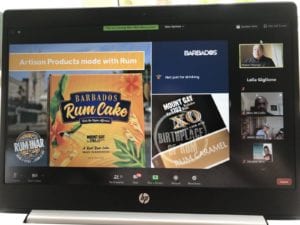 Discover New England with Bradley International Airport
From incredible hiking trails and cross-country ski slopes to fantastic casinos and big brand outlets, it's no surprise that New England has increased in popularity as a holiday destination in recent years. Across 2019, a number of Irish travel trade travelled to New England via Bradley International Airport to explore the destination and experience all it has to offer for holidaymakers. This month, TravelMedia.ie's Bronagh McNamara and Ali Finnegan turned their New England reviews into blogs on the TTR site. Check them out here and uncover the best bits of New England for yourself.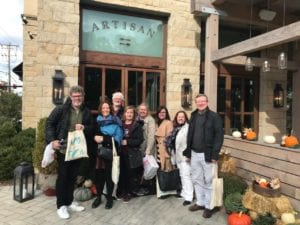 That's all folks! Thanks for reading our blog What We Did This Month – July 2020. August is set to be a busy one too so, watch this space…