June was a delightful start to the Summer season and of course, kept us very busy as always. Read on to find out everything we got up to this month…
Raluca's 24th birthday
Our Social Media and Content Executive, Raluca Andronic, celebrated her 24th birthday at the beginning of the month. The TravelMedia.ie team went out for a delicious lunch for the occasion at Odeon. After many hours of decorations and construction of balloon arches, the celebrations continued throughout the weekend.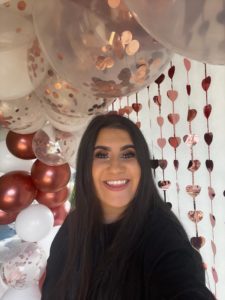 June bank holiday
A well-deserved break was had by the team at TravelMedia.ie/TTR where everyone enjoyed a long weekend due to the June Bank Holiday Monday on the 5th of June.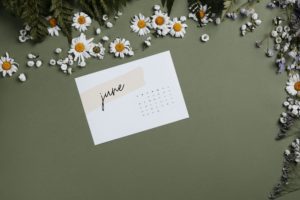 Raluca and Ciara graduate (2 years later!)
Raluca Andronic and Ciara Dunne finally had the pleasure of graduating from their BSc Multimedia at DCU after a long 2-year wait due to COVID-19. While finishing the course in 2020, the university had decided to hold off on any form of graduation including virtual due to the spread of COVID at the time and held an in-person event this month to celebrate past graduates. Congratulations to them both once again.
Annette attended the NI Travel News BIG Event 
This month Annette has been on the road for most of the time working on various projects. On June 7th & 8th she took part in the NI Travel News BIG trade event, which took place in the Hilton Hotel, Templepatrick, representing Visit Barbados.  With 50+ suppliers in attendance over the two days, it was a great opportunity to catch up with agents and suppliers alike.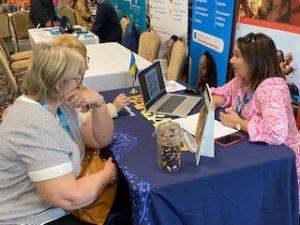 Annette at the CTO Road Show
TTR's Annette McCann attended yet another road show in Belfast, Dublin & Cork, representing Barbados Tourism at the Caribbean Tourism Road Show.  She was delighted to see so many agents back attending events and eager to catch up with suppliers for updates on entry requirements and new products.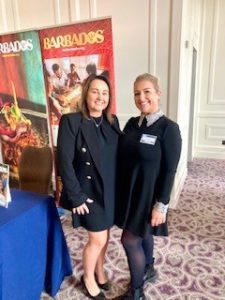 Michael speaking at TBEX, Marbella, Costa del Sol.
Michael Collins jetted off to Marbella, Costa del Sol as a speaker at TBEX Marbella, June 2022. The topic of his talk was 'What the FLoC? Google Topics and How New Data Tracking Affects Publishers, Advertisers and Platforms.' Additionally, Michael was delighted to meet with so many industry friends and colleagues at the conference and thoroughly enjoyed his TBEX Marbella experience this year.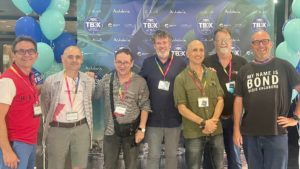 Annette in Valencia
Annette enjoyed a fun-filled few days alongside Irish media exploring the beautiful city of Valencia on a trip hosted by Visit Valencia. The group got a chance to discover some of what the 3rd largest city in Spain has to offer visitors including the old town area of El Carmen, Albufera National Park, the local beach and a selection of culinary delights including Paella for which the city is renowned.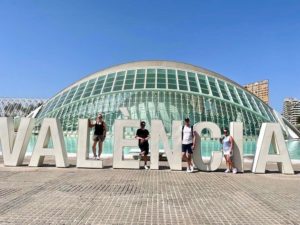 Ali enjoyed a week's annual leave
Ali Finnegan took a well-deserved break at the beginning of the month and travelled all the way to Croatia alongside friends for a fantastic holiday. She spent time in Split before heading to Hvar island where she spent the remainder of her trip enjoying great weather, crystal clear water, and delicious cuisine!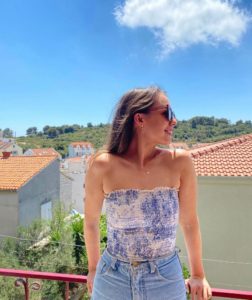 Ciara travels to Barbados
Ciara represented the BTMI in a sustainability-themed press trip to Barbados.
The group experienced everything the island has to offer in terms of sustainability from visiting Eco Skywater to witnessing the sunken WW1 ships in a snorkelling trip with Barbados Blue.
They also enjoyed several delicious farm-to-table cuisine at some fabulous restaurants such as Local & Co, Cocktail Kitchen and Yelluh Meat. A jam-packed trip thoroughly enjoyed by all involved.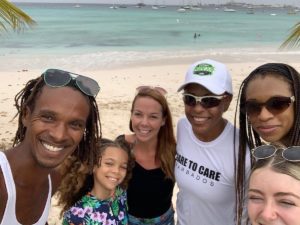 Annette's trip to Barbados
After weeks of road shows and visiting different cities around Ireland, Annette jetted off to the fabulous island of Barbados.  She had a jam-packed itinerary while accompanying a group of influencers from around the world who got to experience a 'taste of Crop Over' weekend of celebrations.  The Main Crop Over festival will begin on July 27th and continue until August 2nd.  She also managed to fit in some ziplining adventures at Harrison's Cave, snorkelling with sea turtles and several hotel visits along the way.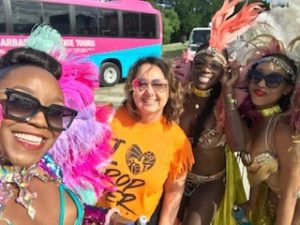 Michael travels back to Mallorca
Michael Collins spent a fantastic week in Mallorca at Hotel Honucai with a group of UK media. Hotel Honucai **** is Gallery Hoteles' new boutique hotel located in Colònia de Sant Jordi with spectacular views over the Es Dolç and Es Carbó beaches. The group enjoyed numerous evenings of delicious food and drinks at Hotel Honucai and witnessed the Tuna "Ronqueo", the traditional quartering of the red tuna. Here the 'Ronqueo' master explained the technique and discussed the best parts of the traditional island meal. They later enjoyed the tuna freshly prepared at the Salicornia restaurant.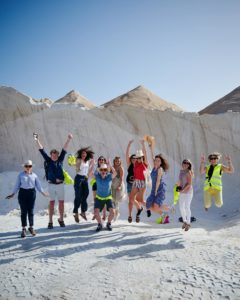 TravelMedia.ie bids Susana Cardoso farewell
TravelMedia.ie/TTR enjoyed an evening of going away drinks with Susana Cardoso, Director for Ireland for the Portuguese Trade and Tourism Board to wish her farewell and the best of luck in her new journey in the Netherlands. The team had the pleasure of working with Susana for a number of years and there is no doubt that she will be extremely missed within the industry in Ireland.

American Holidays Elvis Experience at Savoy Cinema
The TravelMedia.ie team organised and hosted a spectacular private screening of Elvis at Savoy Cinema on behalf of American Holidays at the end of the month, hosting Irish media. The media group enjoyed an evening of drinks, canapes and of course, some delicious cinema popcorn alongside key members of American Holidays and TravelMedia.ie.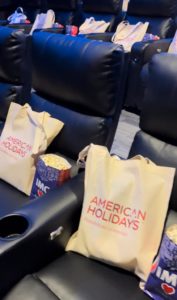 Join us next month to learn more about what the team at TravelMedia.ie got up to during the month of July!