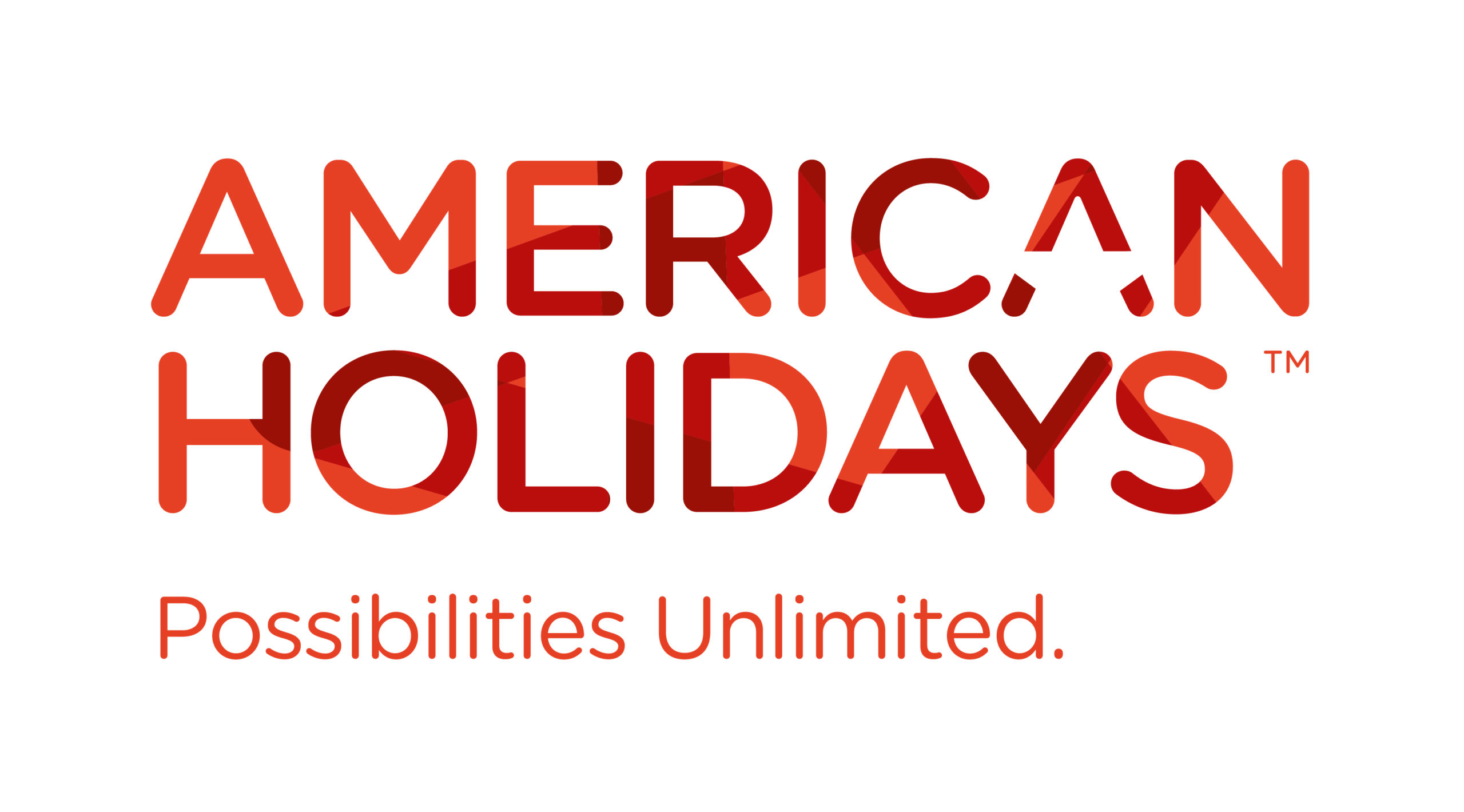 Now is a great time to start planning your 2021 holiday with your family! From sandy beaches and glistening shallow water to biking trails and ziplines, American Holidays has the perfect destination for travellers of all ages. Read on to find out more…
Best Adventure Destinations
Fancy a different kind of family holiday in 2021? Stay active with an outdoor adventure getaway with American Holidays…
Canada
Unleash your inner adventurer and explore the legendary landscapes of Canada with American Holidays, the Canadian holiday experts. From majestic mountains and national parks to picturesque cityscapes, Canada has something to offer every member of the family!
British Columbia is known for being an explorer's paradise and Banff National Park is the perfect example why! Located in the Rocky Mountains, this magnificent National Park boasts plenty of unique lodging choices, from log cabins to boutique guesthouses, all in the midst of glistening lakes and incredible mountain ranges. Here, the family can enjoy a range of fun activities, such as canoeing, paddle boarding, hiking and horseback riding. After an exciting day of adventuring, unwind with a soak in the Banff Upper Hot Springs; open all year round, the warm water of the hot springs is very popular for families. Feeling peckish? Pack a picnic lunch to enjoy on the deck overlooking the hot springs!
While Whistler may be ranked as the number one ski resort in Canada, the resort has so much more to offer visitors of all ages. Spend time biking or hiking the beautiful peaks, enjoy breath-taking 360 views on the Gondola or, for the more adventurous, take a zipline tour and take in the spectacular views on Whistler's famous 2km long Sasquatch® zipline, suitable for ages 15 and up! The Whistler Visitor Centre host a number of activities for a range of ages to get the kids outdoors and interacting with the environment, including horseback riding, scavenger hunts, bear viewing and biking.
In need of a break from adventuring? Spend warm summer days with the family on a beautiful beach by one of the clear mountain lakes of Whistler. The calm waters of Whistler's lakes are perfect for families, offering a range of activities such as, fishing, barbequing, tennis, volleyball and more.
From the Canadian maritime to the Northern Territories, discover all this and more and check out the latest unique Canada holiday offers from American Holidays here.
Boston and Cape Cod
As one of America's oldest cities, Boston offers the perfect combination of great history and vibrant culture. Visit Boston's historic monuments and nature parks, walk the freedom trail or catch the Red Sox in Fenway Park. Why not explore the campus of one of the most prestigious universities in the world? Harvard is right on your doorstep and offer daily tours. Take a day trip to Salem, the site of the infamous 17th century witch trials. Just 40 minutes from Boston by train or boat, learn about Salem's fascinating history, explore its beautiful seaside park and experience its delicious food!
Why not extend your family trip and spend time in the beautiful Cape Cod? As a true family-friendly destination, Cape Cod offers activities to entertain everyone. Cycle alongside the glistening Atlantic Ocean on the Shining Sea Bike Trail, search for treasure at the Pirate Museum, spend an afternoon sliding around the water park or take a tour to enjoy some of the best whale watching in the USA.
Make memories to last a lifetime on a family holiday to Boston & Cape Cod in 2021 with American Holidays.
Best Beach Destinations
Tired of the dull Irish weather? Whisk the family away and make memories to last a lifetime with American Holidays' best beach destinations…
Florida
Enjoy the family holiday of a lifetime in Florida, boasting almost 2,000 km of dramatic coastline and five incredible beach holiday zones amongst some of the world's best theme parks. Enjoy the best of both worlds on your trip to the Sunshine State, as you get the adrenaline pumping in the theme parks, before unwinding by the turquoise water.
The sheer size of Florida means that many beaches differ in vibe, with something to suit every type of holidaymaker. The Gulf Coast is perfect for families, offering calmer and slightly warmer waters than the Atlantic Coast. Those wide, soft white sand beaches could be lifted straight out of the Caribbean. Key West is a true-blue resort town, filled with seafood restaurants, a myriad of boutiques and plenty of family-friendly activities. Hop aboard a dolphin safari to see rays, sea turtles, manatees and dolphins in their natural habitat. Take a trip to the Key West Butterfly and Nature Conservatory and explore the garden filled with over 1,000 swirling butterflies, colourful birds, koi fish, pink flamingos and turtles.
Fancy something more thrilling? Spend some time at Florida's famous theme parks, which include Universal Orlando Resort, Walt Disney World Resort, Legoland Florida Resort and more. Get your adrenaline pumping on the roller coasters, see your favourite TV and movie characters and make family memories to last a lifetime.
Take the family holiday of a lifetime to Florida in April 2021, staying in your own private villa from just €1,295pp
Mexico
Home to sparkling white sands, clear, coral filled waters and some of the best beaches in the world, Mexico is the ideal beach destination for your family holiday 2021! Whether you want to unwind and soak in the sun, or dive in and have some fun, Mexico is the perfect destination!
Make unforgettable memories and try out some of the water sports on offer in Mexico, including sailing, surfing and even paragliding! Fancy something different? Enjoy an experience of a lifetime on the Cancun Yellow Submarine tour. This tour whisks visitors around Punta Nizuc, the world's second largest coral reef, home to over 300 different species of marine animal including all sorts of tropical fish and dolphins. Nearby islands such as Isla Mujeres and Cozumel also offer incredible calm waters, perfect for snorkelling.
If you'd like a break from the beach, take time to explore the Mayan archaeological sites, including the ruins at Tulum, one of the best-preserved coastal Maya sites in Mexico and one of the most popular among tourists. Be sure to include a trip to the pyramids at Uxmal, home to the impressive, 100 feet tall Magician's Pyramid. This off-the-beaten-path attraction is never flooded with tourists and is a great way to learn about the history of Mexico and see some incredible ancient architecture. A visit to the nearly 1000-year-old Mayan city of Chichen Itza is also a great option for history lovers. The city is a UNESCO World Heritage Site and one of the New Seven Wonders of the World. Take a private tour to learn all about the city's fascinating history – you won't be disappointed!
No trip to Mexico would be complete without experiencing the delicious local food. Tickle your taste buds with authentic Mexican burritos, enchiladas, spicy tacos and of course, chiles en nogada, one of Mexico's most patriotic dishes, boasting the three colours of the national flag.
Get the best of both worlds and enjoy the relaxing beaches of Mexico as well as the iconic theme parks of Orlando all in one trip. This twin-centre family holiday is a guaranteed crowd-pleaser, with something to entertain all members of the family.
Experience the Christmas of a lifetime this year with a family trip to Orlando and Mexico, from €1,880 with American Holidays
Remember, this is just a selection of what's on offer!
While our stores may be closed, our travel experts are still on hand to help you create your dream holiday. Call American Holidays on (01) 901 4405 to avail of these offers.
For more information visit www.americanholidays.com.
ENDS
For more information on American Holidays please contact Niamh Waters niamh@travelmedia.ie