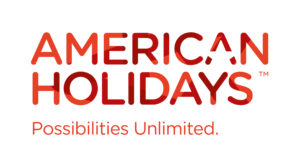 British Columbia is known for being an explorer's paradise and it's no surprise why!
Nestled between the Pacific Ocean and the Rocky Mountains, the westernmost Canadian province is renowned for its unsurpassed natural beauty. It's home to much-loved spots such as Vancouver, Victoria and Whistler as well as boasting incredible mountain ranges, plunging glaciers and rushing rivers.
Needless to say, British Columbia is the ideal spot to experience the great outdoors and offers tons of adventure options. We can't think of a better way to see and do it all than with an epic Canadian road trip!
So, what are you waiting for? Unleash your inner adventurer and explore the Pacific Province in 2021, with tailormade holidays and incredible offers from American Holidays, the Canadian experts.
Canada's Great Parks of the West Road Trip
The incredible city of Vancouver the starting point for this two-week self-drive holiday, showcasing the world-class national parks of the Canadian Rockies. Spend three days exploring Vancouver, cycle around Stanley Park, visit the Richmond night market, take a day trip to Granville Island, or relax at Wreck Beach before jumping in the car and hitting the road! Have your camera at the ready as you head eastbound from Vancouver to Penticton through the Coastal Mountains and Manning Provincial Park where there are plenty of opportunities to stretch your legs in the stunning surroundings of the National Parks as you go along.
Next, you'll venture through the Okanagan Valley, where you can marvel at the spectacular waterfalls, towering peaks and beautiful lakes as you travel to Revelstoke and from there to the stunning Banff national park. Make the most of your time here and discover the iconic Lake Louise where you can enjoy a range of water sports, including canoeing, paddle boarding and fishing. Finish your day of adventuring in the world-famous Banff Hot Springs, the perfect way to unwind.
Next up is Jasper national park, the largest park in the Canadian Rockies, for another full day of exploration, from hiking to white-water rafting. For the best views, check out the Glacier Skywalk – a 918ft cliff walk with a glass bottom, giving visitors unbeatable views. After Jasper, you will drive through the iconic Yellowhead Pass, on your way to 100 Mile House, a town famous for cattle ranching and take some time for some leisure activities!
Take in more spectacular scenery on the next leg of your trip as you drive past Mount Robson, the highest peak in the Rockies, to Whistler. Enjoy a full day exploring Whistler and all it has to offer. Spend your time biking or hiking the beautiful peaks, enjoy breath-taking 360 views on the Gondola or, for the more adventurous, take a zipline tour. Dive into some water activities on the lakes or take a bear viewing tour for the chance to see Whistler's famous black bears and cubs in their natural habitat, before returning to Vancouver where your legendary road-trip experience will come to an end.
Offer
Visit Canada's great parks of the West for yourself next year, from €2,089pp with American Holidays.
Remember, this is just a selection of what's on offer!
Call American Holidays on (01) 901 4405 to avail of these offers or you can also drop into our office located on Exchequer Street, Dublin 2, where our expert staff will be on hand to help you create your dream holiday.
For more information visit www.americanholidays.com.
Please note hotels are correct at the time of escorted tour planning and may be subject to change prior to tour departure date due to availability.