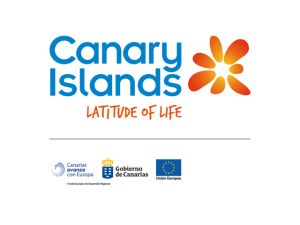 After the re-opening of the beautiful island beaches, the Canary Islands are now ready to accept golf lovers once again as the archipelago's golf courses re-open in line with new safety measures.
The guidelines and recommendations for the re-opening of golf courses, have been prepared by the Secretary of State for Tourism in collaboration with independent communities, including the Ministry of Tourism, Industry and Commerce of the Government of the Canary Islands. Throughout this process, the Federation of Golf Courses of the Canary Islands, the Association of Golf Course Owners and the golf course associations in Gran Canaria, Tenerife and the rest of the islands have been consulted. During meetings to discuss the implementation of new protocols, the federations and associations suggested some good policy improvements, such as clearer marking of golf courses' entrances and exits as well as temperature checks for golfers.
La Gomera was one of the earliest places in Spain to enter de-escalation, and so, the Tecina golf course on the island holds the honour of being the first golf course in the Canary archipelago to re-open. There are now fourteen golf courses across the islands open and available to tourists, each with stunning views of the Atlantic Ocean and the Canary Islands' unique, volcanic landscape. Players will also be pleased to know that, because of the mild weather conditions on the archipelago, all courses are open 365 days a year.
Canary Islands enters Phase 2
As of Monday, May 25th, the entire territory of the Canary Islands has passed into phase 2 of the COVID-19 de-escalation framework. After the Spanish Prime Minster announced that from July 1st international tourists will be welcomed back to Spain, the whole tourism sector in the Canary Islands is preparing to open its doors to foreign visitors on this date.
The Canary Islands is one of the parts of the world which has best weathered the health crisis. Contagion rates on the island are the lowest in Europe, with only 0.001% confirmed cases of COVID-19 per 100,000 inhabitants.
For more information on the Canary Islands please contact niamh@travelmedia.ie.