Famous for its arts, entertainments, gastronomy and quirky neighbourhoods, a holiday to Toronto promises a vibrant, modern city with lots to experience and explore. Toronto also makes a perfect starting point for a day trip to some of Canada's top visitor attractions such as Niagara Falls, Lake Ontario and the breath-taking Canadian Rockies.
Combine your Toronto city break with an exhilarating trip to the Big Apple, a relaxing getaway to the Caribbean or a magnificent cruise around the Alaskan Glaciers. Enjoy all of this and more with American Holidays.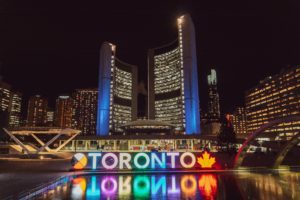 What's Included
Flights
Return flights from Dublin to Toronto
1 checked bag per person roundtrip
Transfers
Airport transfers in Toronto & Niagara Falls
Shared shuttle from Toronto to Niagara Falls
Accommodation
4 nights at the 3* Chelsea Hotel, Toronto
4 nights at the 3* Ramada Plaza By Wyndham, Niagara Falls
Based on 2 people sharing. Travelling September 2022
Quote Reference number: 52807721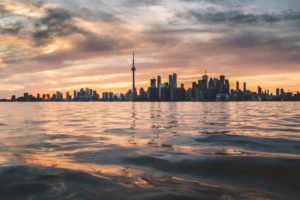 What's Included
Flights
Direct flight from Dublin to Newark with United Airlines
Internal flight from New York to Toronto
Return direct flight from Toronto to Dublin with Air Canada
1 checked bag per person roundtrip
Accommodation
4 nights at the 4* Row Nyc, New York
4 nights at the 4* Holiday Inn Toronto Downtown, Toronto
Based one 2 adults sharing. Travelling October 2022.
Quote Reference number: 52808906
Book with Confidence
American Holidays Book with Confidence guarantee applies to all new bookings giving customers complete peace of mind and flexibility. Get three free changes and a refund guarantee should COVID-19 affect your holiday. Terms and conditions apply, find out more information here.
American Holidays Personal Travel Planners are on hand to create your dream US, Canadian, Mexico or Caribbean holiday. Call Dublin on 01 673 3800 or Belfast on 028 9051 1800, or visit www.americanholidays.com for all latest travel deals.
ENDS