When it comes to locations for a marathon weekend, there are few better worldwide than Barbados. With gorgeous sunny skies, cooling breezes, clear blue waters, and stunning scenery Barbados is one of the ultimate running destinations in the Caribbean and indeed, the world. That is why Barbados Tourism and Marketing is delighted to announced that…

Run Barbados, the Caribbean's premier running festival, is back for its 40th year and promises to be bigger and better than ever before!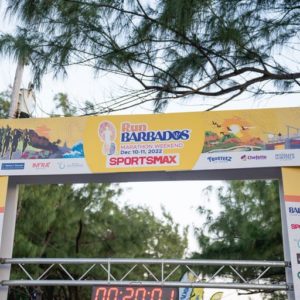 Scheduled to take place on the 9th and 10th of December 2023, this fabulous event brings together runners from all around the world to experience the beauty and culture of Barbados while conquering challenging racecourses.
The event features a range of running distances, including a 5K, 10K, half-marathon, and full marathon. Participants can choose to compete in one or more events over the course of the weekend. Runners will relish the stunning scenery of Barbados, as they make their way through the island's picturesque neighbourhoods, past historic landmarks, and along the stunning coastline.
In addition to the competitive races, Run Barbados offers a range of fun challenges, runs and walks suitable for all ages and abilities, making it a perfect family-friendly event. Participants can also take part in a series of social events, including a welcome reception, beach party, and awards ceremony, providing a perfect opportunity to relax and celebrate their achievements with fellow runners.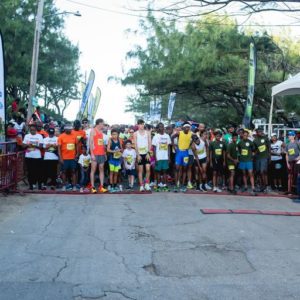 Tom Britton, Managing Director of Marble City Travel and veteran of no less than 45 marathons, completed the 2022 marathon and said it was unlike anything he has ever experienced before:
"The whole experience of competing in the Barbados Marathon was a pure, soulful joy" he said. "On arrival in Barbados you really need to put your watch in your pocket and relax!
"It is a most unique marathon experience! No mile markers, no mass crowded start. Everyone begins within a few seconds of each other. You have time to enjoy the scenery of those first miles, ocean, and beach to one side, the lush green to your other side. This is all just after sunrise, with that warm orange glow from over the horizon beckoning in another warm day in Barbados.
"Depending on you, your finish will close up quickly enough, and you are left wondering – how did I manage without all the usual props that you don't really need. All you need are your fellow competitors who are there to whoosh you on! Finally, there is a beach waiting for you at the end…. magic!"
With its warm weather, friendly locals, and stunning scenery, Barbados is the perfect location for a running event. Run Barbados 2023 promises to be an unforgettable experience for all participants and spectators alike.
For more information and to register for Run Barbados 2023, visit the official website at www.runbarbados.org.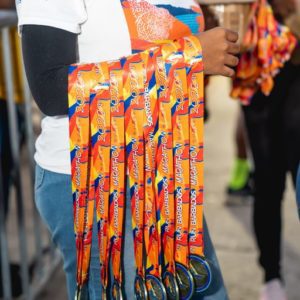 – ENDS –
For more information on Barbados, please contact Colm McDonnell colm@travelmedia.ie
About Barbados
The island of Barbados offers a unique Caribbean experience steeped in rich history and colourful culture, and rooted in remarkable landscapes. Barbados is the home of two of the three remaining Jacobean Mansions left in the Western hemisphere, as well as fully functional rum distilleries. In fact, this island is known as the birthplace of rum, commercially producing and bottling the spirit since the 1700s. Each year, Barbados hosts several world-class events including the annual Barbados Food and Rum Festival; the annual Barbados Reggae Festival; and the annual Crop Over Festival, where celebrities such as Lewis Hamilton and its very own Rihanna are often spotted. Accommodations are wide and varied, ranging from picturesque plantation houses and villas to quaint bed and breakfast gems; prestigious international chains; and award-winning five-diamond resorts. In 2018, Barbados' accommodation sector captured 13 awards in the Top Hotels Overall, Luxury, All-Inclusive, Small, Best Service, Bargain, and Romance categories of the 'Traveler's Choice Awards'. And getting to paradise is a breeze: the Grantley Adams International Airport offers plenty non-stop and direct services from a growing number of U.S., U.K., Canadian, Caribbean, European, and Latin American gateways, making Barbados the true gateway to the Eastern Caribbean. Visit Barbados and experience why for two years in a row it won the prestigious Star Winter Sun Destination Award at the 'Travel Bulletin Star Awards' in 2017 and 2018. For more information on travel to Barbados, visit www.visitbarbados.org, follow on Facebook at http://www.facebook.com/VisitBarbados, and via Twitter @Barbados.