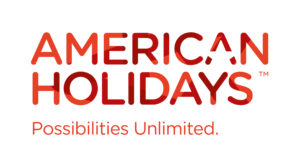 Press release date: May 15th 2019
American Holidays, in partnership with Brand USA, are the proud sponsors of the Belfast City Blues Festival 2019.
Now going into its eleventh year, the Belfast City Blues Festival is hosting over 60 free live gigs across the city of Belfast from Friday 28th – Sunday 30th June.
The famous 'Blues on the Boat' music cruise is back along with an exciting new addition: 'Blues at the River, Music and Food Fest', live from Donegall Quay at the Big Blue Fish.
This year's line-up is bursting with music, dance, song, food and of course, celebrations. With an event to suit all tastes, this is one Summer festival not to be missed!
For more information about the Belfast City Blues Festival 2019, click here.

Call American Holidays on 01 673 3804 to avail of our latest offers or drop in to our Belfast office located in 22 Lombard St, Belfast BT1 1BW.
Alternatively, visit our brand-new office located in 16 Exchequer Street, Dublin 2, where our expert staff will be on hand to help you create your dream holiday.
For more information visit www.americanholidays.com.

TravelMedia.ie

Niamh Waters
Phone: 086 0492394
Email: niamh@travelmedia.ie
Michael Collins
Phone: 086 8583585
Email: michael@travelmedia.ie