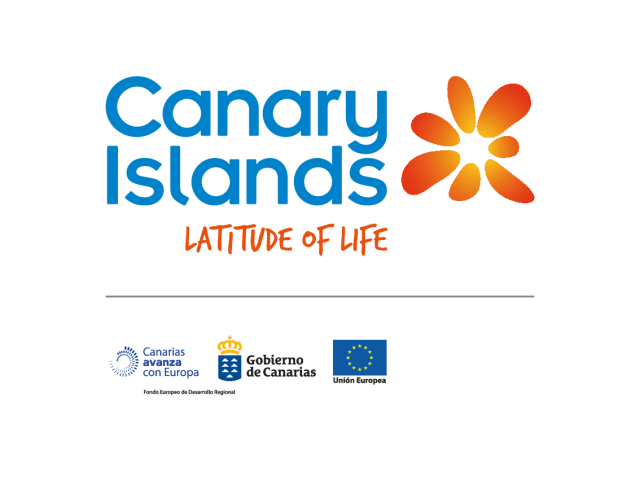 Give your body and mind the post-lockdown boost it deserves in the Canary Islands, one of Europe's regions least-affected by COVID-19, offering tourists the space needed to feel safe away from home. Boasting endless pristine beaches, turquoise waters, immense volcanic landscapes, luxuriant ancient forests and natural parks spread over seven Biosphere Reserves, the eight islands of the Canary Islands are home to a number of incredible attractions and beautiful locations that allow you to maintain safety within your own holiday bubble.
Tenerife
Avoid the usual tourist hotspots and escape to Teno Rural Park in Tenerife. The park has preserved its great ecological and cultural value thanks to its isolation. Reaching heights of over 1,300 metres, hiking the Teno ridge is like walking on an island within an island. Fancy something higher? Check out Tenerife's Mount Teide, soaring 3,715 meters high, it is the world's third-highest volcano and is a must-visit on your trip to Tenerife, even in times of social distancing.
Lanzarote
Lanzarote is the perfect location to relax and lose yourself amongst the volcanoes, lava tubes and secluded beaches. Unwind and enjoy the breath-taking beauty of Bajo el Risco beach, or uncover the incredible Timanfaya Natural Park. The almost complete lack of vegetation, the rugged lava formations and the range of colours will take your imagination to places you never even dreamed of.
Gran Canaria
Famed for its enormous sand dunes, calm water and endless stretch of golden sand, Maspalomas beach, Gran Canaria, is an ideal family destination and an ideal spot for social distancing. On your trip, be sure to check out Nublo Rural Park. This 26,000-hectare natural park located in west Gran Canaria is the largest of the island, perfect for explorers both big and small!
Fuerteventura
Boasting 150km of coastline kissed by emerald green waters, it's no secret that Fuerteventura is home to some truly spectacular beaches. Enjoy a stroll along the Cofete beach shore, one of the most famous virgin beaches in the Canaries, eat fresh fish right by the ocean in El Cotillo or enjoy yourself practising windsurf or kite boarding in Sotavento beach. Fancy a break from the beach? Take a trip to Islote de Lobos, Fuertevantura's incredible nature reserve. Once inhabited only by monk seals, today the reserve offers visitors a peaceful refuge from the stresses of daily life.
La Palma
La Palma's 1,000km of hiking trails make the beautiful island a perfect option for those whose want to keep their distance from other holidaymakers. Immerse yourself in the beauty of La Caldera de Taburiente, a national park home to streams and waterfalls that will take your breath away. The Volcanos Route, another crowd-free option, is widely regarded and one of the world's most beautiful hikes. Its colourful landscape is marked by strong contrasts between the green pine forest and the indigenous, yellow corazoncillo lotus flowers.
La Gomera
One more spot where you can find the healthy refresh that you need is La Gomera. Move from landscape to landscape and take in the magical natural surroundings. Pay a visit to Garajonay National Park, a refuge for an exceptional number of endemic species, preserves an outstanding example of the laurisilva, which remains almost permanently shrouded in clouds and mist.
El Hierro
El Hierro offers an abundance of outdoor activities in areas that aren't over-crowded, making it the perfect location for a post-lockdown retreat. Choose how you want to explore its bountiful nature. Dive into its waters to visit the world-famous marine ecosystems of La Restinga Marine Reserve, discover the islands stunning landscapes through remote trails and ancestral paths or, recharge yourself in its spectaculars naturals pools, like the picturesque Charco Azul.
La Graciosa
Find peace in La Graciosa, the least explored of the Canary Islands. Its white sand virgin beaches, like La Francesa, are now wilder than ever, its volcanic landscapes remain untouchable and the time seems to have stood still along its fishing village. In this protected area of only 700 inhabitants you will be able to maintain the safety distance of 1.5 meters while enjoying in its spectacular waters.
For more information please visit www.hellocanaryislands.com
IMAGES: https://www.dropbox.com/sh/xmi2jezns7ib2rk/AABnLp0Ldw9LfoHbgSEcFmSaa?dl=0
ENDS