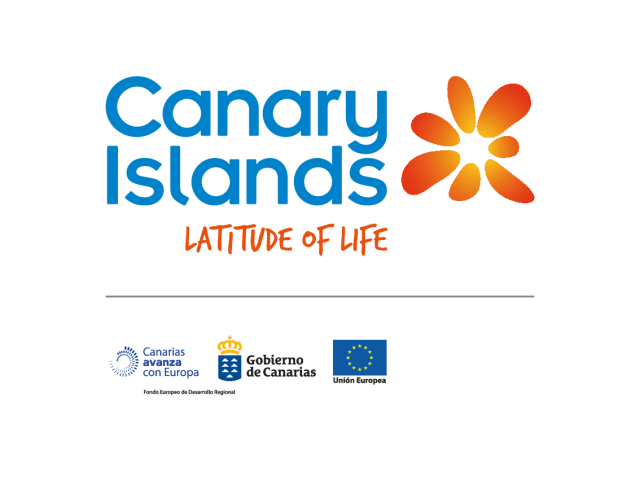 The First European Tourist Islands Convention highlighted the key role that sustainability and the fight against climate change play for travellers, airlines and destinations alike, for both their administrations and their inhabitants. The Minister of Tourism, Industry and Trade of the Canary Islands, Yaiza Castilla, participated in a round table discussion with public representatives from the European tourist islands of Gozo, Corsica, Crete, the Azores, Guyana, Madeira, Sardinia and the Balearic Islands, where they debated and unanimously approved the Declaration of the Canary Islands.
Castilla explained in her speech that one of the objectives of this convention, organized by Canary Islands Tourism and Excelcan, lies in the valorisation of the tourist activity before supranational instances. "We must make people understand the benefits of this economic activity and, of course, also compensate for its negative externalities," explained Castilla, who recalled that Canary Islands Tourism already has a Master Plan of Action for the Climate with decarbonisation at its centre.
In addition, the Minister explained that steps are already being taken to diversify the tourism sector itself and reduce dependence on markets such as the British and German, which account for almost 50%, as well as to diversify segments. Currently, Canary Islands Tourism is working on attracting "remote workers", "silver plus" and professional athletes, "who are quality visitors, who lead to great benefits and allow us to be socially sustainable because their spending is distributed throughout the local economy," recalled Castilla, giving as one example that teleworkers make 44% of their spending at the destination, without taking into account accommodation and airfare.
Local products and technology 
Sustainability was also the focus of the speech by TUI CEO Sebastian Ebel, who spoke about the importance of technology in today's tourism. "Travelers want their own, unique experiences, and they want to tailor them thanks to technology, through smart services that they can access at any time with their mobile devices to achieve what they want," Ebel explained.
This megatrend is in addition to another, that of being aware of the ecological footprint that tourists generate with their activity with the intention of avoiding a negative impact. "Currently, 61% of travellers are thinking about sustainability, a percentage that will grow much higher," said Ebel, who explained that these people "are willing to pay a higher amount to ensure that their trip is environmentally friendly."
Green and digital transition
Marie-Hélène Pradines, gave a presentation on "The Importance of Tourist Islands in the European Tourism Context", in which she stressed the importance of the green and digital transition. In the case of the islands, Pradines explained that there are many specific actions for these territories due to their uniqueness, focused on circularity, data management, research and innovation. Many of these measures are aimed at "supporting small and medium-sized enterprises, which represent more than 97% of the tourism sector in these islands," the European representative recalled.
The remoteness, vulnerability and scarcity of natural resources are, for Pradines, the main weaknesses of these territories which, precisely because of their small size, "are ideal laboratories for launching innovative pilot products that provide solutions characterized by being more ecological and digital."
Aeroplanes that cause less pollution
Javier Gándara, president of the Association of Airlines (ALA) and CEO of easyJet for Southern Europe, spoke out against aviation taxes, which he warned could jeopardize the connectivity of the Canary Islands and the competitive tourist position enjoyed by the archipelago, "which could lose international tourists in favor of other markets in third countries, which would also affect the whole economy and employment." Gándara pointed out that, according to a recent study by Deloitte, "the exemption of the Canary Islands from applying the system of emission rights will prevent the loss of one million international tourists in the islands and 40,000 jobs."
Thomas Fowler, Ryanair's Global Sustainability Manager, was of the same opinion, stating that "it is necessary to avoid taxation in order to stay in destinations such as the Canary Islands, which have an important tourist industry." For his part, Carlos Gómez, CEO of Iberia Express, was also against kerosene taxes, "which go against the waterline and reduce connectivity," and was in favour of "directing these efforts and investments in new technology that will allow us to have new, less polluting airplanes."
Finally, Jesús Nuño de la Rosa, CEO of Air Europa, highlighted the importance of promoting green jobs through public-private collaboration. "We need engineers and economists to study the circular economy, to create eco-labels in the food sector, to have environmental specialists. Universities are not enough, we need entrepreneurs to train their workers because the easiest way to transform tourism is to start with ourselves," concluded De la Rosa.
ENDS