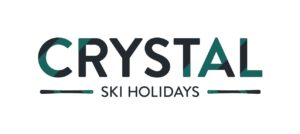 Stretch your 'ski-legs' this season on the incredible Italian Alps. While Italy may be renowned for its mouth-watering pizza and dreamy gelato, it also boasts beautiful glacier and high-altitude skiing to satisfy this year's ski cravings.
Why not make it a family ski trip this year? All ages are catered for on the Italian slopes, with dedicated children's skiing areas you can let the little ones take their first slips and slides on their skis.
So, if you're looking for sumptuous Italian cuisine, sensational skiing and fun for all the family, Italy is a must this year!
Check out these amazing Italy skiing deals with Crystal Ski
7 night offers in Italy
Depart 9th February 2020, stay in 2* Planibel Apartments, La Thuile, on a self-catering basis from €229pps (4 Share)
Depart 23rd February 2020, stay in 3* Hotel Dei Camosci, Courmayeur, on a half-board basis from €449pps
Depart 29th February 2020, stay in 3* Hotel Cielo Blu, Passo Tonale, on a half-board basis from €699pps
Depart 8th March 2020, stay in 3* Olympic Apts, Sestriere, on a self-catering basis from €459pps (4 Share)
Fancy skiing somewhere different? Check out these other great ski deals from Crystal Ski
France – 7 nights
Depart 22nd February 2020, stay in 2* Plagne Lauze Apartments, La Plagne, on a self-catering basis from €299pps (4 Share)
Depart 29th February 2020, stay in 3*Hotel L'aigulle Rouge, Les Arcs, on a half-board basis from €859pps
Depart 28th March 2020, stay in 3* La Grand Chalet, Brides Les Bains, on a self-catering basis from €385pps (4 Share)
Depart 4th April 2020, stay in 3* Hotel Neige Et Ciel, Les Menuires, on a half-board basis from €839pps
Austria – 7 nights
Depart 8th February 2020, stay in 3* Hotel Modlinger, Soll, on a B&B basis from €599pps
Depart 22nd February 2020, stay in 2* Pension Enzian, Nierderau, on a B&B basis from €579pps
Depart 29th February 2020, stay in 3* Haus Edelweiss, Zell Am See, on a B&B basis from €615pps
Depart 21st March 2020, stay in 2* Guesthouse Mayrhofen, on a B&B basis from €565pps
Andorra – 7 nights
Depart 9th February 2020, stay in 3* Sant Roma Apartments, Arinsal, on a self-catering basis from €249pps (4 Share)
Depart 23rd February 2020, stay in 2* Manzano Apartments, Pas De La Casa, on a self-catering basis from €299pps (4 Share)
Depart 1st March 2020, stay in 3* Hotel Palarine, Arinsal, on a half-board basis from €435pps
Depart 15th March 2020, stay in 3* Hotel Katmandou, Pas De La Casa, on a half-board basis from €599pps
All include flights from Dublin, 20kg luggage and transfers
Book with Crystal Ski & call a ski advisor on 01 653 3501
All holidays and prices are subject to change & availability and are based on 2 sharing and are for 7 nights (Unless stated above). Prices do not include optional extras such as insurance, in-flight meals or group seating. Normal Crystal Ski terms & conditions apply