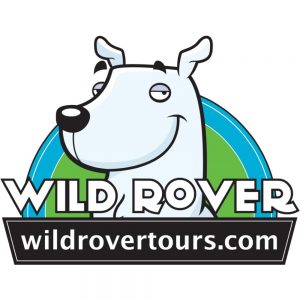 Irish Folklore is known for its weird and wonderful, and occasionally old-fashioned, traditions. One of the most famous of which comes around only once every four years – on the 29th February, when a lady is given the chance to get down on one knee!
In the spirit of this upcoming leap-day, we've put together a list of Ireland's most romantic proposal spots to inspire you to take the leap this year!
The Giants Causeway, Co. Antrim
UNESCO World Heritage Site, Giants Causeway,one of the most spectacular sites on the island of Ireland, and for good reason! Stroll along the fascinating formation, visit the Wishing Chair, the Giant's Boot and the Organ, before getting down on one knee on the beautiful Irish coast.
Cliffs of Moher, The Wild Atlantic Way
Experience the real, rugged and romantic Ireland along the Wild Atlantic Way and pop the question among the breath-taking views of Cliffs of Moher. This famous sight has seen many a proposal but, insider tip, ensure to check the weather forecast before committing to this location!
Cushendon Caves, Co. Antrim
Give your Game of Thrones fan the proposal of their dreams at Cushendon Caves, an ionic filming location of the HBO series. With relics and landscapes that make it possible to imagine the GoT fantasy world, this is a picture-perfect spot to drop the knee.
Glendalough, Co. Wicklow
Steeped in Irish history, Glendalough has been dubbed one of Ireland's most beautiful visitors' destinations. Explore the Monastic City and surrounding grounds of this glacial valley before getting down on one knee by the picturesque Upper Lake.
We hope we've helped you to find your perfect proposal spot in Ireland. Want to visit any of these romantic destinations? Book your trip with Wild Rovers Tours today.
For further information on Wild Rover Tours' and its services please visit
www.wildrovertours.comPlease email niamh@travelmedia.ie for any queries regarding Wild Rover Tours press collaborations and/or interviews.