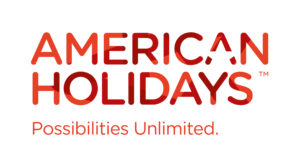 Press release: April 9th 2019
Spectacular landscapes, stunning city streets and incredible wildlife all come together to make Canada a delightful destination for any and every taste.
If catching the thunder of Niagara Falls or the unique slopes of Whistler on your adventure to the Great White North sounds right up your street, be sure to make the most of American Holidays latest offers and fly with Air Canada.
Check out American Holidays latest Canada holiday offers flying with Air Canada:
Toronto and Niagara Falls Experience for 6 nights from €1329pp
4 nights Toronto
2 nights Niagara Falls
Hop-on Hop-off tour Toronto & Niagara Falls Adventure Pass
All Transfers
Based on 2 adults sharing
Travel Date: June 2019
Ref: 51797611
Montreal and Toronto Experience for 7 nights from €1347pp
3 nights Montreal
4 nights Toronto
Hop-on Hop-off 2-day ticket Montreal & Toronto
VIA Rail Transfer between Montreal & Toronto
Based on 2 adults sharing
Travel Date: Oct 2019
Ref: 51804902
Western & Eastern Canada in Style for 10 nights from €3224pp
3 nights Vancouver
2 nights Whistler
3 nights Toronto
2 nights Niagara on the Lake
Return float plane transfers from Vancouver to Whistler & 3 day car-hire
Based on 2 adults sharing
Travel Date: September 2019
Ref: 51804612
Call American Holidays on 01 673 3804 to avail of these offers or you can also drop in to our brand-new office located in 16 Exchequer Street, Dublin 2, where our expert staff will be on hand to help you create your dream holiday.
For more information visit www.americanholidays.com.
Please note hotels are correct at the time of escorted tour planning and may be subject to change prior to tour departure date due to availability.
TravelMedia.ie
Niamh Waters
Phone: 086 0492394
Email: niamh@travelmedia.ie
Michael Collins
Phone: 086 8583585
Email: michael@travelmedia.ie