Press Release date: July 8th 2019
During its recent meeting in Baku, the World Heritage Committee inscribed six cultural sites on UNESCO'S World Heritage List – two of these are located in Portugal.
With more than 1,000 UNESCO World Heritage sites located around the world, Portugal is now home to 17.
Read all about the latest additions below:
Royal Building of Mafra – Palace, Basilica, Convent, Cerco Garden and Hunting Park, Tapada, Portugal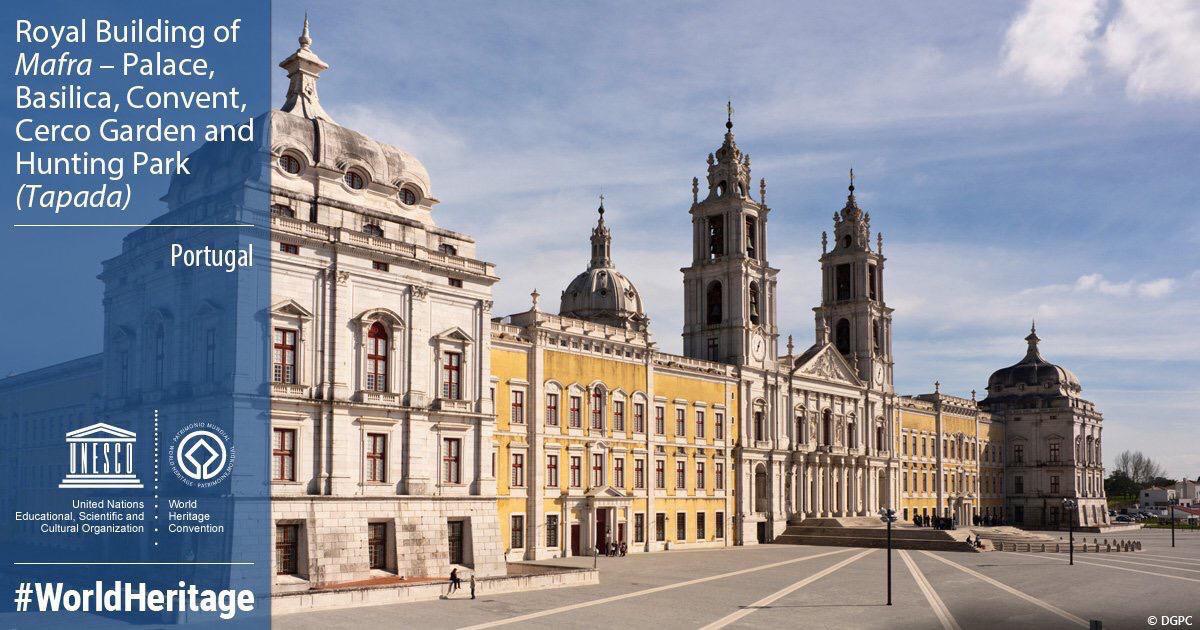 Built by order of King João V in 1711, this building houses the king's and queen's palaces, the royal chapel, a Franciscan monastery and a library containing 36,000 volumes.
Conceived as a tangible representation of King João V's conception of the monarchy and the State, this site is located just 30km northwest of Lisbon and is one of the most remarkable works undertaken by the King himself.
João V adopted Roman and Italian baroque architectural and artistic models and commissioned works of art that make Mafra an exceptional example of Italian Baroque.
Sanctuary of Bom Jesus do Monte, Braga, Portugal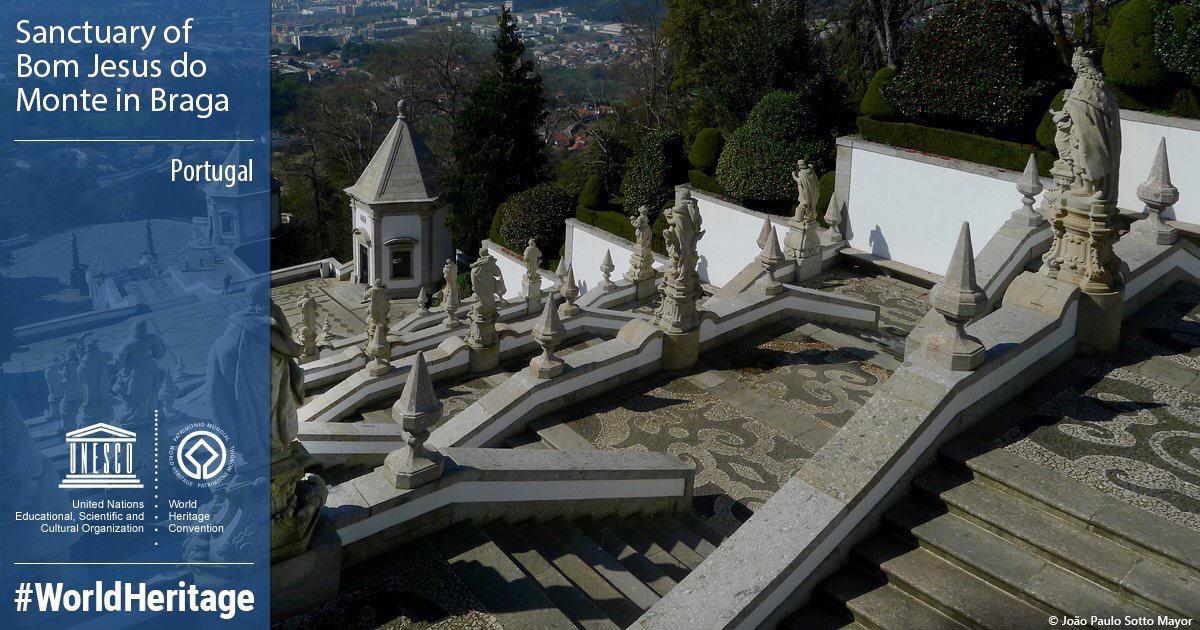 This sanctuary was developed over a period of more than 600 years and illustrates a European tradition of creating Sacri Monti (sacred mountains), promoted by the Catholic Church at the Council of Trent in the 16th century.
Located on the slopes of Mount Espinho, overlooking the city of Braga, The Bom Jesus has inspired many buildings across the world such as the Matosinhos Sanctuary of Bom Jesus in Congonhas, Brazil and the Our Lady of Remedies Sanctuary in Lamego, Portugal.
The ensemble is centred on a Via Crucis that leads up the western slope of the mount. It includes a series of chapels that house sculptures evoking the Passion of Christ, as well as fountains, allegorical sculptures and formal gardens.
For more information, click here.
TravelMedia.ie
Niamh Waters
niamh@travelmedia.ie
+353860492394