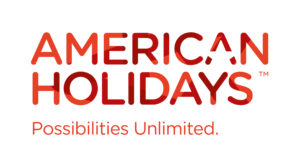 Press release date: 27th August 2019
With its enticing mix of modern cities, delicious food and rich musical heritage, a trip to the iconic Deep South is an experience like no other.
So, whether you want to learn about the Antebellum residence of Savannah or fancy exploring the musical streets of New Orleans; the travel experts at American Holidays have a Deep South tour to suit you!
The American South Escorted Tour from €2,519 per person
Visit Atlanta, Charleston, New Orleans, Memphis and Nashville
Return Flights from Dublin to Atlanta
12 night hotel accommodation
Service of professional Tour Director days 1-12
Ref: 52052123
Bluegrass & Bourbon Trail Fly Drive from €1,299 per person
Return flights from Dublin to Memphis
9 nights hotel accommodation
10 days fully inclusive economy car rental
Based on 2 adults sharing, travelling March 2020
Ref: 51945563
Want to find out more about Savannah?
Take a visit to the Wexford Festival where Visit Savannah and the leadership at the JFK Trust Museum and Dunbrody Famine Ship Experience in New Ross, County Wexford, have partnered together to enhance the visitor experience at the Savannah exhibit.
Visitors will be able to walk through the diorama that chronicles the immigration experience in the 1840's from Wexford to the New World. After exploring the diorama, visitors will exit the building onto the Dunbrody Famine Ship, complete with re-enactors that demonstrate the experience of those immigrants on what we now call the "coffin ships".
After completing the tour of the Dunbordy, visitors "land" in Savannah, Georgia (USA) in 1841, where they learn about what the survivors found in their new country. Detailed placards and displays tell the story of discovering the New World and end with a series of video's telling viewers about what they will find when they visit Savannah today.

Remember, this is just a selection of what's on offer!
Call American Holidays on 01 673 3804 to avail of these offers or you can also drop in to our brand-new office located in 16 Exchequer Street, Dublin 2, where our expert staff will be on hand to help you create your dream holiday.
For more information visit www.americanholidays.com.
Please note hotels are correct at the time of escorted tour planning and may be subject to change prior to tour departure date due to availability.

TravelMedia.ie
Niamh Waters
086 0492394
niamh@travelmedia.ie
Michael Collins
086 8583585
michael@travelmedia.ie