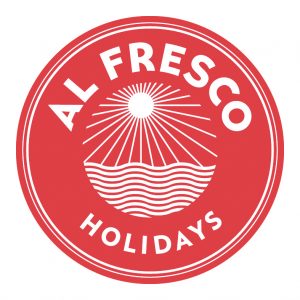 Press release date: 18th September 2018
Al Fresco Holidays, the European mobile home holidays specialists, have just revealed the top five campsites in Europe, as scored by their guests.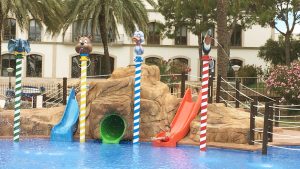 Al Fresco Holidays have over 70 parks in destinations in France, Croatia, Italy, Austria, Holland and Spain. However, these are the five parks that Irish holidaymakers rated as the best of the bunch!
No.1 – Sanguli, Costa Dorada
Sanguli boasts a huge range of swimming pools and an excellent location right next to the resort town of Salou. Your evenings will be full of fun with a host of amazing evening shows in the amphitheatre, on-site restaurants and a disco. Salou is home to a number of clean, sandy beaches with long promenades – perfect for walks after dining on delicious Spanish cuisine.
No. 2 – Le Clarys Plage, Vendee
Located in the west of France, Le Clarys Plage features a jam-packed, fun-filled Kids Club programme. Children can look forward to spending most of their holiday in the water, as Le Clarys Plage is home to a cool snake waterslide, a lazy river, water games and a nearby sandy beach. Want some evening fun? Clarys Plage gets extra lively from mid-July to the end of August when evening entertainment is added into the holiday mix.
No. 3 – Bella Italia, Lake Garda
Ideally located on the shores of Lake Garda, Bella Italia is a very lively park that always has plenty going on during the summer season. In addition to having direct access to the local lake with a small beach, Bella Italia boasts 5 swimming pools, including a toddlers pool. If you like to get out and about during your holiday, take a stroll into Peschiera, just half a mile away from Bella Italia.
No. 4 – Altomincio Family Park, Lake Garda
The perfect park for a chilled out holiday, Altomincio Family Park has a serene, picture-perfect location. When in the park, the wide range of swimming pools will keep kids and adults entertained, as will the large number of sports facilities on offer, such as table tennis, crazy golf, cycling and football. For evening time fun, Altominico Family Park features restaurants, bars and live entertainment.
No. 5 – Cambrils Park, Costa Dorada
One of the most premium parks in the Al Fresco Holidays programme, Cambrils Park offers holidaymakers a number of pools for the kids, which include water slides and pirate ships. With 3 bars, 2 restaurants, shops and an exciting entertainment programme, Cambrils Park has all the ingredients for an unforgettable family holiday.
Want an active holiday while staying at Cambrils Park? Try your hand at cycling, volleyball, tennis or a whole host of other activities that are on offer.
Find out more about Al Fresco Holidays and its 70+ parks in destinations in France, Italy, Spain, Croatia, Holland, and Austria by visiting www.alfresco-holidays.ie. Great offers are now on sale for summer 2019, with special offers for booking early; up 30% off and up to €180 off if you have travelled with Al Fresco Holidays before. 
Al Fresco Holidays is fully licensed by commission of aviation regulation (TA 0136).
TravelMedia.ie
Niamh Waters
Ph: +353 86 0492394
Email: niamh@travelmedia.ie
Michelle Ryan
Ph: +353 83 1042620
Email: michelle@travelmedia.ie
Michael Collins
Ph: +353 86 8583585
Email: michael@travelmedia.ie