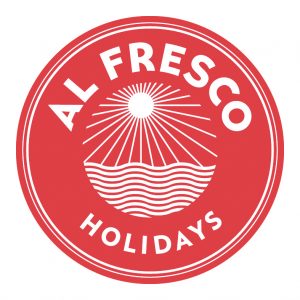 Press release date: 1st October 2018
Al Fresco Holidays knows how important it is to you that the kids are kept happy on holidays. That's why they put so much thought and effort into their Kids Clubs, which offer something for babies, right up to teenagers.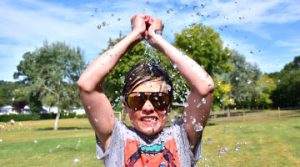 To make sure you choose a park that's right for you and your brood, Al Fresco Holidays have put together this list of the top parks in Europe for kids clubs, featuring splash pools, crazy slides, baby areas and even zorbing. All that's left for you to do is decide where to go!
Le Clarys Plage, France
Le Clarys Plage, located in the west of France, boasts a kids club with a jam-packed programme of activities. If your kids like to spend their days in the water, then they will love this park, which is home to a cool snake waterslide, a lazy river and a number of other slides. Children from one years old, right up to teenagers of 17 years old are catered for with discos, pizza evenings, Mini Chef and body zorbing.
Castell Montgri, Spain
Housed within a unique wooded setting, Castell Montgri campsite is home to a dedicated fun pool, where laughter is guaranteed. Children from 1- 12 years of age can look forward to taking part in a selection of activities including ball games, breakfast club, activity mats and puzzles. Castell Montgri also offers activities that the whole family can enjoy, such as 'I'm a Celebrity' and 'The Cryptic Challenge'.
La Chapelle, France
Ideally located just 200 metres from the bustling resort of Argeles-sur-Mer, La Chapelle boasts a waterpark with seven pools! With an action packed kids club, for children ranging from 1 – 12 years of age, La Chapelle is the perfect park for some family fun in the sun! The younger kids can try their hands at mini Olympics, sensory play and water fun. While for the older ones, there's a chefs academy, circus workshop, aqua attack and even a clown academy!
Domaine des Ormes, Franc
One of the largest parks in Brittany, Domaine des Ormes is a fun-filled park with an amazing waterpark, set against a stunning backdrop. Kids of all ages are catered to here – from the little ones, right up to the teenagers! With fencing, archery, talent shows, hover carts and evening activities – the kids will be kept busy from morning until night. Teenagers will love 'Base Club' where they can enjoy land zorbing, body zorbing, sports tournaments, bumper balls, water wars and movie making.
Find out more about Alfresco Holidays and its 70+ parks in destinations in France, Italy, Spain, Croatia, Holland, and Austria by visiting www.alfresco-holidays.ie.
Great offers are now on sale for summer 2019, with special offers for booking early; up 30% off and up to €180 off if you have travelled with Alfresco Holidays before.
Al Fresco Holidays is fully licensed by commission of aviation regulation (TA 0136).
TravelMedia.ie
Niamh Waters
Ph: +353 86 0492394
Email: niamh@travelmedia.ie
Michelle Ryan
Ph: +353 83 1042620
Email: michelle@travelmedia.ie
Michael Collins
Ph: +353 86 8583585
Email: michael@travelmedia.ie